Vail Daily letters to the editor
Vail Daily staff
Vail, CO, Colorado

Can't fail the children
Don Rogers, I am saddened by your stance on the school tax increase that will appear on this fall's ballot (Vail Daily Sept. 30). It seems like you are saying that the schools aren't in step with economic reality, that the Eagle County Schools want to ignore the downturn that our country, state and county have endured over the past several years. Shouldn't the schools just keep tightening belts – like everyone else – and just deal with it?
Perhaps.
---
---
Our county's public schools have made responsible fiscal decisions – substantial spending cuts – over the last two years. School district employees are doing more with less. Our students' test scores are constant and rising. We are still doing an excellent job of preparing children to become productive citizens. The school district is a national leader in both teacher performance pay and curriculum design.
But what are the costs if that "not buying tax hike" opinion is realized? What we don't want is to fail our children. Schools can only be stretched so thin; where is the tipping point? When will the financial cuts start to be seen in test scores, graduation rates, college acceptance, and employment rates? We are asking our community to fund our schools and to show commitment to continued excellence.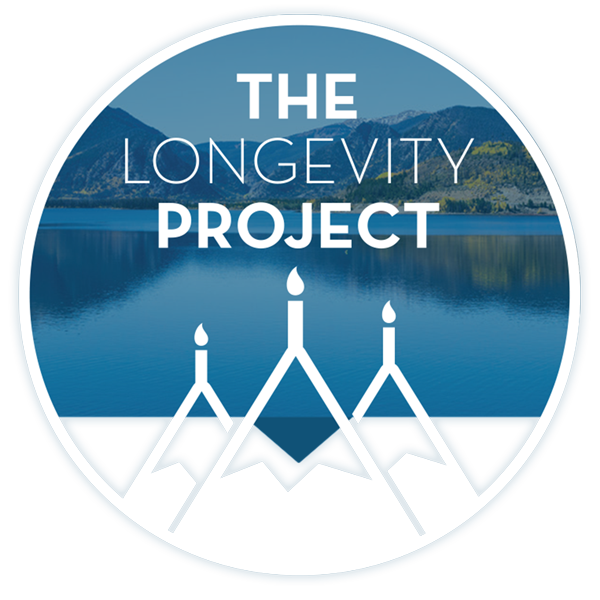 Participate in The Longevity Project
The Longevity Project is an annual campaign to help educate readers about what it takes to live a long, fulfilling life in our valley. This year Kevin shares his story of hope and celebration of life with his presentation Cracked, Not Broken as we explore the critical and relevant topic of mental health.
---
---
I don't think I've lost my mind, Mr. Rogers. I know that I don't want my children or my students to receive a substandard education. I want them to continue to learn, grow, and be groomed to be future leaders. How will that be possible with less funding, when there will be fewer teachers, schools, programs, materials, and technology? I'm failing to see the balance you're calling for.
I support ballot issue 3B. I support our kids and our future.
Ann Constien
---
---
Edwards
Skeptical of school tax hike
May I ask some questions and share some thoughts regarding our Eagle County schools?
Our current superintendent talks about tightening belts while taking approximately $29,000 in bonuses in 2009 and 2010. A percentage of her 2010 bonus was added to her base salary for a raise in 2010-11. She signed a new 3-year contract at that salary although she did defer her signing bonus (she still gets it) until a more propitious time. I'm not sure that our superintendent understands what tightening ones belt actually means.
Regarding signing bonuses, what the heck are we doing giving out signing bonuses in this economy?
Our previous superintendent did not finish his contract and received approximately a $290,000 severance package.
A one-time grant from the federal government (as if they have the money) used to reward teachers (TIF) with bonuses has now become an item on the budget, the responsibilty of local taxpayers.
Only 58 percent of district employees are teachers.
I read a letter about a young second grade teacher's class increasing from 20 students to more than 30. As published in this paper the scheduled increase: elementary, 19.4 to 20.9; middle, 20.9 to 26.2; high, 28.9 to 32.8 (Vail Daily, April 12).
I read another letter about lack of investment in our schools when five years ago a $128 million bond was passed which paid for a new Battle Mountain High School, a new Red Canyon, a new elementary, major renovations to Eagle Valley High School and other assorted improvements.
The school district spends some of the money they take from the taxpayers on ads telling the taxpayers what a good job they're doing spending the taxpayers' money. The school district spends some more of the money they take from the taxpayers on mailers explaining why they need to take more of taxpayers' money.
"School board members said avoiding those job cuts would be a form of economic development" (Vail Daily, Aug. 16). How would the economy be developed by someone else spending the taxpayers' money rather than the taxpayer themselves?
I read about the possible closing of schools shortly after reading about the 139 students of the Vail Ski and Snowboard Academy getting the Minturn Middle School building. Could someone explain to me how this is rational?
Speaking of rational, proponents of 3B use words like dire, catastrophic, useless, ignorant, hatefull, irresponsible, thick-skulled …. Really? Don't they seem a bit carried away with hyperbole? Why is it that the proponents of 3B are the ones calling the people who oppose them names?
We're talking about delaying the replacement of buses and computers. This does not mean unsafe buses and useless computers.
According to our superintendent, 80 percent of the general fund is spent on personnel. I'm sure that for those district employees who lost their jobs the economic impact was and is severe (maybe not for the superintendent with the $290,000 severance package). However, from what I've been reading, those employees still employed by the district have at most had a 1.5 percent pay cut (due to three fewer student contact days) and an increase in their contribution towards benefits. Others have received bonuses and raises. I don't see the pain and suffering associated with belt tightening. If this round of cuts means no or much smaller bonuses, a further increase in employee contribution to health and retirement benefits or even another small pay cut, then let me welcome all of you to the world many of us have been living in for awhile.
The school district employs over 800 people and I would guess that most of them live and vote in the district. I would also guess that a great majority of them will vote to increase the funding for their employer and through their employer themselves. It will be interesting to see how the numbers come in on this measure.
You can probably guess how I'll be voting.
Tom Cerra
Edwards
How to save $6 million
The purpose of this letter is to show that it is possible to save $6 million from the Eagle County School District budget without raising taxes, closing schools or increasing class size. This analysis focuses only on the $44.8 million of salary-benefits in the district's 2011-2012 budget (see eagleschools.net), excluding the charter fund.
According to the budget, the district has about 5,700 students: 2,700 elementary, 1,400 middle and 1,600 high school. The staff listing on the district's website states a headcount of 855. The human resources section states that there are 485 teachers in the district. This means there are 360 "other" non-teaching employees.
The district's guidelines are 20 students per classroom for grades K-1, 23 students per classroom for grades 2-3, and 25 students per classroom for grades 4-12.
Based upon the district's guidelines for student-teacher ratios and the number of students, the disctrict needs approximately 240 core classroom teachers (2,700/23 plus 3,000/25). The other 245 teachers have important jobs such as principals, assistant principals, art, gym, music, foreign language, ELA, master teacher, mentor, counselors, permanent substitutes, preschool, moderate needs, cognitive needs, gifted-talented, etc. However, while many of these individuals are clearly necessary, does the disctrict really need fully one additional, non-core teacher for each core classroom teacher?
In addition, the district has 360 "other" employees, which include transportation (50), preschool instructors (31), technology support (15), maintenance (19) and food service (39), which account for about 43 percent of the 360 other employees. It is not possible to tell from the disctrict website what the job titles are for the remaining 200 "other" employees.
If the disctrict could cut merely 18 percent of the non-core teachers and 18 percent of the 360 "other" headcount, this would result in a reduction of 110. On average, each of the 855 employees cost $52,400 ($44.8 million/855). A headcount reduction of 110 employees would result in a $5.8 million cost reduction, the amount almost equal to the proposed tax increase.
By way of example, Red Sandstone Elementary has about 260 students. According to their directory, posted on t he disctrict website, there are 12 classroom teachers, two each for grades K-5. However, there are an additional 19 staff listed in the school directory.
In addition, the school recently announced that they hired a health aide and a school nurse. Accordingly, the headcount is now 33. The principal, cooks, custodians, art, gym and music teachers number 7, which means that there are 14 others in the headcount. An 18 percent headcount reduction in the staff that do not have K-5 classroom responsibilities would be a reduction of 4. The school would still have 29 employees.
The state is also proposing a tax increase for schools that if passed, would be allocated amount all Colorado school districts. The voters of Eagle County could wait one year to learn the results of the statewide tax increase on the school district, and to give the district another year to sharpen its pencil.
The district can always ask for a tax increase in November 2012, if warranted.
Norma Hurd
Gypsum
How much wasted?
I think folks need to look up the school spending reports, how much they spent on stuff at City Market and other areas for food items. Why so much?
If you're going to cut back the free meals, pack a lunch like the rest of us do, even for your meetings.
Stays at the Brown Palace? Really? Hard Rock Hotel stays? Fancy high-dollar hotels in New York? Glenwood pool trips?
How much does the superintendent pay for her housing? I am curious what someone who earns $180 grand-plus pays for housing? What perks do the high-up folks get?
We have people losing everything and those who say no to this tax will be accused of disliking kids. What a bunch of baloney. What we are sick of is those who take advantage of the system and then want everyone else to bail them out.
Where is our bailout? It's not there. Go back to basics and let the teachers teach. Stop thinking the kids need the fancy-looking schools, etc. Just let the teachers teach.
Just how much money is spent on things that are not necessary?
Theresa Ladenburger
Gypsum
---
Support Local Journalism
---