Vail Daily letters to the editor
Vail Daily staff
Vail, CO, Colorado

Yes to Avon bus tax
We urge all Avon voters to vote yes on 2B, to enhance transit service in Avon. This modest sales tax of 35 cents on $One00 will allow Avon to provide more buses, more frequency, and longer hours during ski season. Avon businesses are clamoring to impose this tax on themselves because they understand that it's a good investment in economic development. Better transit means healthier businesses, less crowded roundabouts and parking lots, and a more vibrant town of Avon.
Avon has been fiscally responsible. Expenditures from the general fund are $4.4 million less in 20One2 than in 2009. We've reduced the debt service mill rate in Avon from 20.035 in One996 down to 3.065 in 20OneOne. In Avon, outstanding debt per capita has been reduced from $2,542 in One999 to $435 in 20One0.
---
---
Now we're at the point that we need to support our town, our businesses and the people who live and work here. We can do that with a modest sales tax increase, to which everyone contributes. About two-thirds of our sales tax is paid by visitors to Avon.
We're backing Avon and our future by voting yes on 2B. We hope you will too.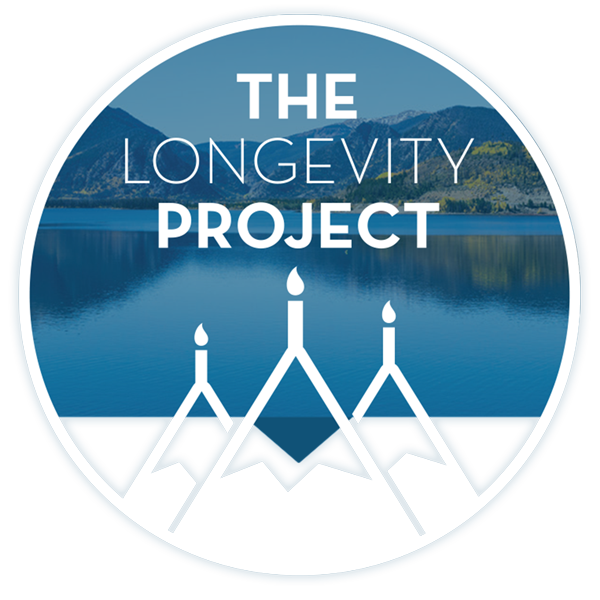 Participate in The Longevity Project
The Longevity Project is an annual campaign to help educate readers about what it takes to live a long, fulfilling life in our valley. This year Kevin shares his story of hope and celebration of life with his presentation Cracked, Not Broken as we explore the critical and relevant topic of mental health.
---
---
Craig and Kristi Ferraro
Avon
About those numbers …
---
---
Let's set the record straight (response to letter from Norma Hurd on Oct. 12): Of the 31 Red Sandstone Elementary School employees who are listed on our website directory …
Twelve are classroom teachers (K, 1, 2 grade classrooms are all at or above the district guidelines for students per classroom). One is the principal. One is the full time custodian. One is the cafeteria manager. One is a .5 cook and .5 custodian. One is a part-time (two days per week) art teacher. One is a part-time music- ESL teacher. One is a part-time (three days per week) literacy teacher. One is a PE-reading-intervention and mentor teacher. One is a master teacher. One is a paraprofessional who teaches all library classes (until this year this position was filled by a certified teacher). One is a moderate needs teacher who services all students with special needs.One is a building substitute who covers all teachers when they are absent and gives support to students and classroom teachers when she is not subbing.
One is a preschool director (required by the state for any licensed preschool) and paid out of a separate early childhood district budget, not the school budget. 4 are preschool paraprofessionals and paid out of the early childhood district budget (student-teacher ratio is mandated by the state for licensed preschools). Two are full-time office personnel (office manager and secretary-registrar) who handle all phone calls, attendance, financial duties and ordering, student enrollment, student files, substitutes, newsletters and parent communication, lunchroom duties and health room duties, when there is no health aid.
By the way, our school nurse services nine schools throughout the Eagle County School District. Our health aid was hired and placed by personnel at the district level and is not paid from the school budget.
Kerry Loetscher
Office Manager, Red Sandstone Elementary
No to all tax increases!
It is both amusing and disturbing to observe the purely emotional arguments clamoring for higher taxes followed by the hollow hyperbole, fallacious criticisms and vitriol directed at those of us who speak out in favor of rationally limiting all spending within our means.
Arguments in favor of issue 3B are based on appeals to emotion — logical fallacies that employ sensational language to insult dissenters and shame or frighten uninformed voters into supporting an irrational position. Letters to the editor attempting to rebuke dissenting positions are even worse, relying on those same emotional appeals plus rude and unwarranted ad hominem attacks against the authors with whom they disagree who present facts they cannot refute.
3B does not guarantee any money for teachers, a fact completely lost on those advocating for higher taxes. Alleged per pupil spending numbers range from $7,700 to $17,175 and higher. We've yet to get straight or consistent answers, and the ballot language requires no accountability. 3B is just a slush fund to service a wish list.
3B calls for a permanent tax increase despite the false claims made by some. This ballot issue includes no sunset clause, and it contains language to circumvent the constitutional protections of the Taxpayer's Bill of Rights. If this tax increase passes, we will be saddled with it forever.
The summary of written comments for ballot issue 3B states, "more than $9 million" has been cut from the school district's budget over the past two years, but a cursory glance at the Total District Fiscal Year Spending table (2009-10 to 2010-11) reveals something very different. Using the their own numbers we see from 2007 to the forecasted 2012 spending budget, the school district has realized an overall increase in tax revenues of over $1.2 million. They want even more.
Tax revenues fluctuate with property values by design. Property values are a barometer of economic health. Property tax laws compelled us to pay ever higher property taxes even as real estate sales and home prices plummeted and new construction all but died. The taxing districts enjoyed their tax revenue windfalls on the way up with little regard for the economic decline that was already driving hundreds of home owners into foreclosure each year. Now that property valuations and related tax revenues are beginning to reflect reality, some tax districts want to change the rules. They want a do-over.
School district tax revenues are tied to property taxes to keep their spending commensurate with property values. As property values decline, tax revenues from those properties decline, and district spending must follow suit. Raising taxes and devising language to evade TABOR circumvents these governing protections and allows tax district spending to continue unabated, thereby insulating them from economic reality.
In 2008-09 the school district's tax revenues were over $455,000 above 2007 levels. In 2009-10 those tax revenues were over $7 million above 2007 levels! In 2010-11 tax revenues were almost $3.5 million above 2007 levels, totaling more than $11 million in increased tax revenues over that four-year period.
How much is enough? They will never say. Our myriad taxing authorities just keep spending and taxing more, and their advocates condemn and ridicule all those who object to their insatiable appetite for other people's money. It's time they face the same economic realities as the rest of us: Just say no to all tax increases.
Buddy Shipley
Edwards
District is open, honest
I had the privilege of sitting on the Eagle County Schools Citizens Budget Committee this past year. The district took the opportunity to engage some very actively involved business community members in a series of conversations related to district funds, employee compensation, health care costs, school operating costs, programs and initiatives in place and many other topics.
Governmental agencies should be transparent, responsible in terms of how they report their spending and what, specifically, they are spending tax payer dollars on. I believe that Eagle County Schools has done that by entertaining conversations on several occasions specific to budget-related information (case in point: creating the Budget Committee), displaying this information on their website and encouraging on-going dialogue with various community members.
There is a perception out there that Eagle County Schools is spending dollars outside of the classroom. I called the district to get clarification on this, as I too was surprised at some of the claims.
Check register items exist for restaurants, movie tickets and T-shirt printing companies. These individual school expenses, which are primarily spent on food, travel and field trips, are fronted by the school's activity accounts and then reimbursed by families or PTAs. For example: travel charges for the Battle Mountain High School Band, reimbursed by the families of those students; hand-made kindergarten T-shirts by Gypsum Elementary School students, paid for by parents of those children; and teacher appreciation gifts at Meadow Mountain Elementary School and Gypsum Creek Middle School, paid for by the PTA.
I have found Eagle County Schools to be open and honest in terms of its spending. Does the district believe that, as long as families help off-set the costs, students should take part in field trips or other enrichment opportunities for the learning experience? You bet. Does the district encourage open dialogue on anything and everything? Without a doubt.
Instead of further fueling the rumor mill fire, I urge you to call or email any of the district leadership team members or Board of Education representatives. They would be more than happy to answer your questions.
There are some who want to use "responsible spending by government" as a reason against 3B. I agree, we should all act responsibly. Responsibility in voting means knowing the facts, so I urge you to know the facts of this school district. Don't act irresponsibly by trying to lump all political arguments together.
This school district is acting and spending responsibly and accomplishing great results with amazing programs. This district has intelligent, innovative, passionate employees all working diligently for the success of our community. I am an interested parent of three children in our district. I have been attending school board meetings for four years and for many years at PTA, SAC, DAC, WWD, PEP and Committee for Old BMHS use. The information is available to everyone, meetings are open, discussions are happening. You just need to want the facts, not the easy-to-come-by rhetoric.
Tessa Kirchner
---
Support Local Journalism
---