Vail Daily letters to the editor
Vail Daily staff
Vail, CO, Colorado

Help those who need it most
Ballots have been sent out. Now is the time for voters to let their opinions be heard. In these challenging economic times, it is going to be hard for a lot of people to check "yes" on 3B. A lot of things that are necessary and good are also difficult. Hard times are when our most vulnerable citizens need us the most.
Tax dollars that go to education provide a safety net for our young people. Eagle County schools is providing a solid and progressive service for all of our children. The fibers of this net include rigorous curriculum, effective educators, healthy approach food service, early-childhood education, sports, arts, music, gifted and talented programming, support for special-needs children, English-language instruction, pay for performance, a teacher evaluation system that is used as a model for state reforms and more. The weaving together of all these strands provides our youth, our future, with the support they need to grow and become productive citizens of Eagle County and the world.
---
---
In tough times, people tend to rely more often on the safety net that taxes provide. As more families struggle, more needy kids fill our schools. As funding shrinks, strands of the safety net are being cut out and the chance that kids are going to fall through is greater. Tough economic times are precisely when we need more support from the taxpayer, not less. We want to be able to help those who need it most.
Please vote! Please vote "yes" on 3B! Don't let our kids fall through the cracks.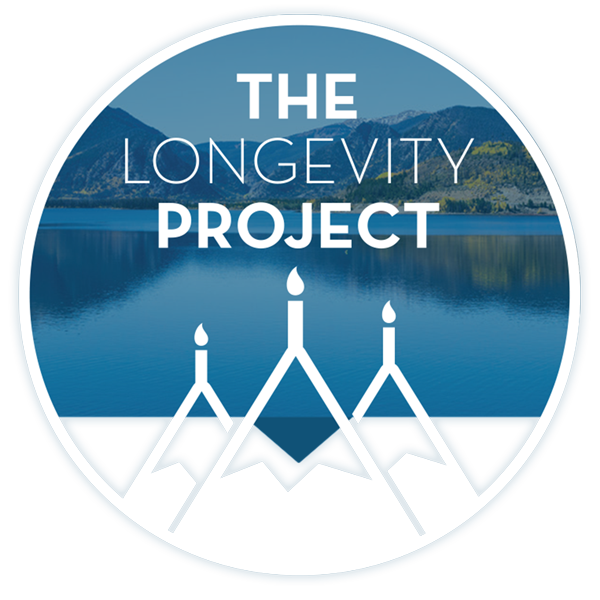 Participate in The Longevity Project
The Longevity Project is an annual campaign to help educate readers about what it takes to live a long, fulfilling life in our valley. This year Kevin shares his story of hope and celebration of life with his presentation Cracked, Not Broken as we explore the critical and relevant topic of mental health.
---
---
P.S. Thank you to our esteemed State Sen. Mike Johnston for providing the metaphor.
Kate Cocchiarella
Vail
---
---
Kurz for Vail council
I would like to wholeheartedly support Ludwig Kurz for the Vail Town Council. I have worked closely with Ludwig over the past 30 years, and his commitment to skiing and our community are unparalleled. I also know that when he was previously on the council, he worked hard to support many of the developments throughout both Lionshead and Vail Village that are making Vail so special today. We could not find a better council member.
Harry Frampton
Vail
3B worth the extra expense
I have been reading all the letters and debating this school tax in my head for many months now, and I wondered why our schools are experiencing cuts even before we will see the huge drops in property taxes paid by us all starting in 2012.
Through my children's school PTO, I received some explanations about property taxes and school funding from the school district. I learned that the school district never boomed when local property taxes boomed. When property values escalated and other governments saw their revenues increase, the school district saw its property tax revenues increase but its state funding decreased by the same amount. The district did not see an increase; school district revenue is set by the state. Now that property values have declined and tax revenues have declined (starting with our property tax payments in 2012) the state has to increase its support for the school district. Except, the state is also having a revenue problem, so the state cut funding to the district by over $1,000 per student. When the real estate market recovers and property taxes increase, the school district will not benefit because the state portion will decline by exactly the same amount as property taxes increase.
The state is controlled by the TABOR amendment, and the state's revenue can only grow at inflation plus population growth. That means, at best, our schools can expect to recover at … inflation. I'm sure this explanation is oversimplified, but it explains why our schools didn't experience a boom when our local taxes went up. And it explains why we have to do something to keep our schools from being at the mercy of the state funding system. This is why the override does not have a sunset.
We all know gas is more expensive in Eagle County; food costs more. But there is one bargain: School taxes are actually really low. They are about half the cost of school taxes on the Front Range. There are 178 school districts in Colorado; 145 have higher school taxes than we have in Eagle County. Only 32 have lower school taxes. School taxes on a $300,000 house in Eagle are $465; in Cherry Creek, they are $1,206; Littleton is $1,323; and Jefferson County is $1,151. Taxes in Denver are $955 and Douglas County, $1,120.
I'm a mom, a homeowner, a business owner, an employer and a commercial property owner heavily mortgaged like everyone else I know in Eagle County. The property taxes I pay in 2012 will be a little higher if 3B passes. Yet, the school district impacts everything in my life. I have 18 educated employees who live in Eagle County. Two of my awesome employees are graduates of Eagle Valley High School. My husband and business partner is a graduate of Battle Mountain High School. My precious sons attend Gypsum Creek Middle School (go Wolves!). I also received my K-12 education through a public school system paid for by the taxpayers of my community; most of you did, too.
The additional proposed tax on a $300,000 house is only $57 per year. Our kids, the students attending now and in the future, are worth the extra expense. Please vote yes on 3B.
Janet Jordan
Gypsum
Support our schools
We believe that a quality public school system is fundamental to the success of Eagle County and that it is directly related to rebuilding our local economy. By voting "yes" on 3B, we will protect our schools from additional cuts, which have resulted in Eagle County schools struggling to do their job with significantly fewer resources. More than $9 million in budget cuts have been made in the last two years, resulting in job elimination, fewer days of school and larger classroom sizes. There simply comes a point when our schools will not be able to maintain the progress they have made.
The revenue from 3B will all stay here in Eagle County – not a single dollar will go to the state for allocation elsewhere. The current mill levy for Eagle County schools is low compared to other districts in Colorado. Out of 178 school districts, 145 have a higher total mill levy than Eagle County, and only 32 have a lower total mill levy. Colorado has among the lowest tax burden in the entire nation, despite the fact that our personal income is among the highest.
Understandably, any increase in mill levies in this tough economy is difficult to absorb. However, the increase is relatively small, and with lower property values, the net result is that our tax burden will still decrease significantly. The small increase anticipated from a mill levy override (less than $10 per month on a $500K home) won't come close to the decrease in taxes caused by lowered home valuation. Because of the correlation between quality schools and desirability of a community as reflected in property values, this is an investment we cannot afford to miss.
We believe that by supporting our schools, we all win. Quality schools are critical for recruiting professionals and companies to our community, which ultimately drive up property values. Quality schools result in an educated work force, which is essential to our local economy. And last but not least, by supporting quality schools, we demonstrate that we are a community that values our children and the education we provide them.
Please join us in doing the right thing – please vote "yes" on 3B.
Tina and Steve Vardaman
Vail
---
Support Local Journalism
---