Vail Daily letters to the editor
Vail Daily staff
Vail, CO, Colorado

So let's pass tiny tax hikes
In the Oct. 21 issue of the Vail Daily's "Our View" the editorial board wrote, "For all the understandable campaign rhetoric, neither the school district nor Eagle River Fire will turn to dust and blow away if its tiny tax increase does not pass. Both will become more inventive – yes, of necessity – and continue to do capable jobs as they have done through their histories. Even if neither believes that now."
The same could be said for the average homeowner and business owner. None of us will turn to dust and blow away if these two "tiny taxes," as the Vail Daily perfectly labeled them, pass. We have the opportunity to ensure that the school district and firefighters absolutely have the resources they need to do capable jobs as they have done through their histories. A choice for which I am willing to pay a tiny tax.
---
---
Wendy Collins
Edwards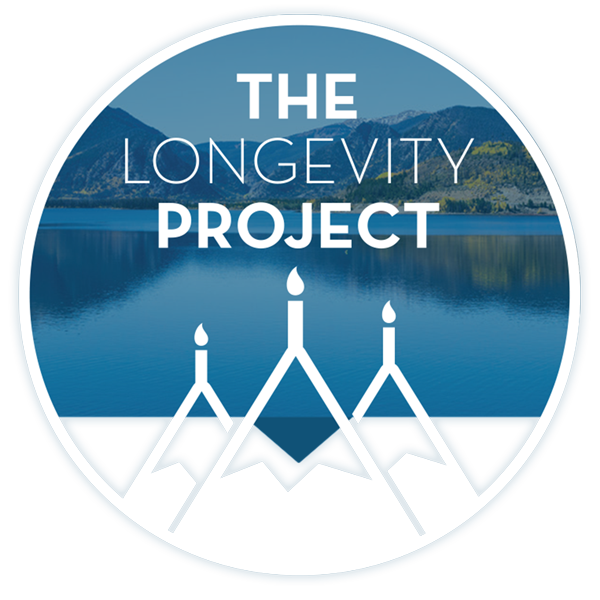 Participate in The Longevity Project
The Longevity Project is an annual campaign to help educate readers about what it takes to live a long, fulfilling life in our valley. This year Kevin shares his story of hope and celebration of life with his presentation Cracked, Not Broken as we explore the critical and relevant topic of mental health.
---
---
Wanted: New blood
It has been proven over time that healthy organizations improve and flourish with the process of bringing new people on board with fresh ideas.
The Vail Town Council now has four of the seven seats up for grabs. The candidate list includes two incumbents, three folks coming back for more and two new folks. All are qualified, but it's tough for anybody new to compete against those who say they are up to speed and have the council experience.
---
---
But it was clear at the recent meet-the-candidates event that a single focus is dealing with the business-as-usual economic challenges — something the council, in conjunction with the town staff, seems to have well in hand.
Further there are no impassioned issues regarding the hot buttons of Ever Vail, work-force housing, parking, fire stations, police, street maintenance, youth facilities, etc.
And the issue of the conference center funds will be decided on the November ballot, hopefully passing so the money is not lost.
So this just might be the perfect time to vote for two new folks, leaving two votes to select amongst the five others. Remember, even the council-experienced folks had to start on the council at some point. Again, its all about process.
Paul Rondeau
Vail
Can't fail community; pass 3B
Failing to pass 3B not only fails our children, our community and future, it fails the teachers that are so critical to maintaining a world-class "small town" educational experience.
I have three children who have experienced the mind-expanding curriculums at Homestake Peak, VSSA, and Eagle Valley Elementary. All have learned critical life and academic skills that have enabled them to observe, research, ponder, and challenge the world around them, and have exceeded state and national performance averages due to outstanding local teachers who make personal and professional sacrifices to educate our children.
While many in our county may be upset with the salaries and performance of a few administrators in our district and thus vote against 3B as a way to correct what they see as irresponsible management, they will directly be hurting the teachers that are critical to the quality education we enjoy.
We risk losing veteran educators with track records of innovation and excellence, without whom we will be hard pressed to continue to provide quality experiences for our children and develop them into future leaders.
For our children to thrive, our teachers must have reasonable class sizes, study supplies they don't have to pay for themselves, and livable salaries, all of which we currently struggle to provide now.
These conditions will only get worse and further jeopardize the quality of education in Eagle County if we fail to pass 3B. My children alone are accomplished students because of the dedication of amazing and talented teachers:
Spanish teacher at Eagle Valley Elementary School, Hille Elwood, who in one year taught my third-graders to speak Spanish fluently; Eagle Valley Elementary teacher Wendy Mann, whose commitment to individual attention enabled my girls to perform well above grade level; Eagle Valley Elementary teacher Lara Cunning, who passionately develops children's mathematical and analytical minds through personalized experiences; Gifted and Talented Director Lori Seelig and teacher Karen Espegren, who provide enriching activities that build critical thinking skills and keep the love for learning alive; Drew Musser, who turned my daughter from an easily bored reader to one who now spends entire days reading; Liz Karr, the International Baccalaureate coordinator at Eagle Valley Elementary who enables students to understand global issues and work on local community projects; Stephanie Gallegos, Homestake Peak, who spent a weekend helping one student overcome challenges, improve grades, and confidence. The list goes on.
Countless other kids in the Eagle County School District have had similar quality experiences as a result of these and other heroic teachers who need and deserve our support. We owe them the resources to succeed. Teachers' abilities to provide life-enhancing experiences for children will be seriously jeopardized if we do not pass 3B and provide the means to keep our schools open, and pay our teachers better so they don't have to find jobs elsewhere.
If we fail our current teachers and children, it will take years to get back the quality education for which so many parents and teachers have worked for decades.
Jeanette McMurtry
Eagle
Need real innovation in schools
Hopefully many voters, and in particular parents of school age children, watched the John Stossel report "Stupid in America" Sunday on TV discussing the inherent, unavoidable failure and corruption of government schools. This monopoly has to be broken.
The educational innovators featured on this program made the point that government public schools are just like any monopoly. They deliver a lower-quality product at a higher price. The price keeps going up and the quality keeps going down.
Hearing the arguments of how good Eagle County schools are compared to other public schools is not compelling. Being the best of the horrible is not for my kids or other kids we all care about. By any objective standard, the system is still a failure. I am a public school graduate and I made sure that my children never spent a day in a public school. We want the same opportunities for all kids.
Eagle County has an opportunity to shift to more and better charter schools and a voucher program. Don't vote for higher taxes that perpetuate failure.
Be responsible and take a step towards change, competition and quality education for all children. And remember, as taxpayers supporting the Eagle County public schools, we are paying approximately $7,000 per annum per student just in debt service for school bonds. This should be enough to fully educate a student. It is the same as the average private tuition in the U.S.
Carl Luppens
Avon
Keep district a gem, pass 3B
I must take exception to your recent recommendation that we vote against 3B. You will recall that you also recommended against the purchase of the land that is now the Eagle River Preserve in Edwards. The reasoning was that it was "just a gravel pit."
I have just returned from a walk there, and it is no longer a gravel pit. It is a true gem in the center of a busy area. It took work, and now it is beautiful. This did not occur for free.
Think of our students as pieces of gravel. They start as unfinished stones, but through the many opportunities our schools offer, they can also emerge as polished gems. This process is not free, either.
My son was one of those pieces of gravel. He was not a traditional student, but through the patience of our teachers, he received the support he needed. If he had been in larger classes, he would have been one of those students who would have fallen through the cracks and remained a piece of gravel.
Our students are not warm bodies filling seats. Increasing class size means that each individual student receives less attention and less opportunity to grow. We have made great strides in student achievement, and we need the opportunity to continue to do so.
I feel that the statement that the district be creative and come up with something is dismissive and ignores the creativity that has gone into making our schools exceptional.
What would we give up? Cut more bus routes? Peer mentoring, which has made all of us better teachers and helped to close the achievement gap? Cut even more insurance benefits and raise the cost even higher — a plan that pays precious little in benefits?
Eagle County Schools has shown great fiscal discipline in creating a reserve and cutting expenses. Teachers have had a pay freeze for several years, and they have taken a pay cut this year. We cannot count on the state to fund our schools.
I urge your readers to vote in favor of 3B.
Dianne Coombs
Edwards
---
Support Local Journalism
---