Vail Daily letters to the editor
Vail Daily staff
Vail, CO, Colorado

Our council doesn't care
I need to respond to Minturn Town Manager Jim White's letter to the editor Dec. 7 about the Halloween traffic issue in Minturn.
When Jim White said, "The town of Minturn continually strives to get better," he lied.
---
---
I have been pushing for years to improve our town, and the council fights me every time and says no.
If Minturn had "strived to get better," a lot of those Halloween problems would have been alleviated.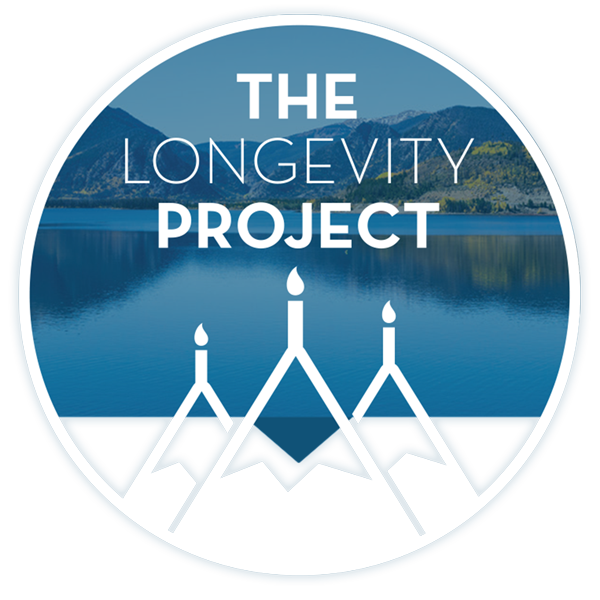 Participate in The Longevity Project
The Longevity Project is an annual campaign to help educate readers about what it takes to live a long, fulfilling life in our valley. This year Kevin shares his story of hope and celebration of life with his presentation Cracked, Not Broken as we explore the critical and relevant topic of mental health.
---
---
Minturn needs better roads, for better traffic flow, which would have helped move traffic along.
Minturn needs sidewalks and wider sidewalks, which would make Minturn safer for families with children walking during the high traffic times.
We have no public restrooms in downtown Minturn.
---
---
One year, a downtown business put a toilet outside their business. Just a toilet. Did the council get the hint? Of course not.
I have a picture of it on my website, http://www.minturntimes.com.
We need a clean public restroom in downtown Minturn for our guests.
I want to personally thank all the people who complained about the Minturn traffic on that night. Good for you. Our council doesn't care about your complaints, but maybe with more people complaining, maybe someday, Minturn will improve.
Now, on to what the council voted on at the last meeting.
The council voted to increase our water rates by 5 percent.
We have $1.2 million in the bank. We have $20,000 sitting in our water fund.
We have a $180 million contract with Dean Adler of Lubert-Adler, Battle Mountain Project, which would actual lower our water rates if our council would use any of it.
Instead, council will take more of the Minturn citizens money, instead of upsetting Dean Adler by asking him for the money.
Now the best part. The council then voted to give our town employees a bonus of $10,000 to be split among 10 employees.
I was the only citizen there and I spoke against the water rate increase and the employee bonus.
I had mentioned at the previous meeting that they better not try and raise our mill levy rate, taxes.
So they raised our water rates instead, which doesn't need a citizens vote like a mill levy increase does.
There was also fuel released into the groundwater at the Shop and Hop gas station, owned by Terry Marcum, in 2008. OPS (oil and public safety division) event number 10652. Several safety features, or spill prevention equipment, failed at once, kind of suspicious. It has been getting monitored and they will continue monitoring until about 2014. This is why there is a portable solar panel trailer next to the gas station.
If you live north of the gas station you may want to call the town at 827-5645 for the properties affected and try to get your home checked.
It has been over three years already, so do not panic. It is too late for that. Of course, our town has no clue on how to notify the citizens. The town was notified in 2008 but refused to alert the citizens. I suggested mailings and door notices, but this letter will also let people know.
More info on my website.
The owner of the station is supposedly paying the costs for monitoring, but the town is still accruing some costs.
I mentioned fines or some way to offset the costs to the town, but Hawkeye, our mayor, said no. He actually laughed. The Minturn citizens will pay, he said.
So, Minturn citizens, wake up because this council is not working for the citizens. You do not realize how much of our hard earned money they waste.
Frank Lorenti
Minturn
Supposed to show safe way
What an interesting picture of the four riders on the new Rose Bowl quad chairlift (Sunday, Dec. 11, page A 3).
For safety's sake, couldn't your photographer had taken, and the Vail Daily use, a similar picture with the riders using the safety bar? That certainly would have been a more impressive photo for all to see.
Toby Mower
Beaver Creek
Mind your own schools
I am writing in response to the article on Dec. 13 about Stone Creek Charter School. I am a proud parent of two Stone Creek students and I want to let Sandra Smyser know that Stone Creek isn't going anywhere and is not closing in December.
My family has been with Stone Creek for five years, and the education is phenomenal. There are accelerated and gifted programs for advanced students. There are special education opportunities for students who struggle.
Families who switched schools this year and are now part of the Eagle County School District have told me that their kids are repeating what they learned last year at Stone Creek.
Stone Creek is truly "The Little School That Could." It has been moved, split, strung and been forced to make difficult cuts, but Stone Creek parents, students, staff and Board of Directors keep fighting because we believe in our school.
My message to Ms. Smyser is to just leave us alone! You have a number of schools in the district to manage, so why not focus your attention on them?
As Mark Hyatt from the Charter School Institute said, "These are all Eagle County kids. It's so sad that they can't get along."
Hilary Petrowski
Avon
Not the place for that
To the knuckleheads that cut down their Christmas tree down in the Gore Creek Campground (across from site No. 5): The evidence of your crime was clearly visible.
That was a beautiful tree in a campground that has lost a lot of trees lately.
I foresee a karmic holiday smackdown for you.
Peter Devigne
Vail
The little school that could!
As a parent of a fourth-grader in Stone Creek Charter School, I could not be more pleased that the students, teachers, parents and community have come together to keep this amazing school alive!
It is truly sad to read how the Eagle County School District is trying to prevent a local school from surviving by not supporting their efforts. Shame on you!
For district officials to cry foul over a land deal that was specifically offered to Stone Creek Charter from the town of Avon/Traer Creek rather than to another district school is so selfishly motivated it makes me cringe to read about it.
Now that 3B has failed to pass, all schools must look after themselves and to one another for survival. Obviously the Eagle County School District and Superintendent Sandra Smyser think otherwise.
Dallas Lyon
Edwards
No such thing
President Barack Obama made another powerful speech in Osawatomie, Kansas. It was on the economy. It was campaign rhetoric. It was a stern lecture on "fairness." Who would argue against this simple ideal? Bad people like American business and Republicans, of course.
The Pilgrims left the real tyranny of European monarchs to form the most fair and copied democracy in the world: the United States of America.
The combination of democracy and capitalism gave Americans and emigrants more hope and change than any place else on Earth. It inspired the great American spirit of ingenuity and a competitive work ethic that made America the most prosperous and desired location in the world.
"Fairness" is nothing more than a simplistic sound bite. There will always be a cheater in any mix, but casting a wide net of vilification will not heal our economy. Only a balanced system of regulations that checks greed without stifling business and taxation which generates revenues without discouraging commerce will fuel our great economic engine.
Politicians have the means to calculate the line between progressive and regressive regulations and taxes, but this is unlikely to occur as long as policy development is leveraged to special interest groups and spoiled constituents. Both parties depend on business and Wall Street – Democrats no less than Republicans. Obama's rhetoric is meant to inflame and divide us. It works. It is class warfare.
Both parties talk about remedies they agree on but won't implement as long as the political process depends on special interest groups. Both sides talk about enacting a constitutional amendment that would alter this dynamic but they won't. Why? Because it would be fair.
Darren Miller
Edwards
Humane carnivoring
I was very pleased to see the article on slaughtering and butchering one's own meat. I have not eaten mammal meat for about 35 years, partly for health considerations, but mostly because I decided if I wouldn't kill something and butcher it myself, I had no business eating it.
I do eat, occasionally, humanely raised fowl, since admittedly, I am not as emotionally connected to birds. I mentioned to an acquaintance the other day that factory chickens were jammed together and had their beaks cut off. She was horrified and didn't want to hear it.
So many people have their heads in the sand about factory farmed animals.
I very much support buying locally and applaud the Rock Bottom Ranch and the Aspen Center for the Environment for this program.
That said, I wish that everyone would reduce their consumption of beef, pork, and mutton, especially those raised in inhumane conditions. Humans and the environment would benefit.
Katherine Delanoy
Eagle
---
Support Local Journalism
---