Vail event will reveal secret to a long, healthy life
Caramie Schnell
cschnell@vaildaily.com
VAIL CO, Colorado

Want to live a long life? Then get married, stop worrying, and think happy thoughts. Right?
Not quite.
Dr. Howard Friedman, a Yale- and Harvard-educated psychologist and author of the book "The Longevity Project: Surprising Discoveries for Health and Long Life from the Landmark Eight-Decade Study" said that while that's commonplace advice, it's likely not going to keep you out of the grave any longer.
---
---
Friedman, a professor at the University of California in Riverside, will be in Vail this week to talk about The Longevity Project for the Vail Symposium's final discussion in its health and wellness series. Friedman will speak at the Vail Cascade Resort on Thursday evening.
"We have a very active and health-conscious population and an intellectual population who likes to learn and apply that knowledge to their lives," said Liana Moore, executive director of the Vail Symposium. "What better speaker and topic to present in Vail than the doctor leading the only study tracking Americans from birth to death and studying the factors that contribute to long lives?"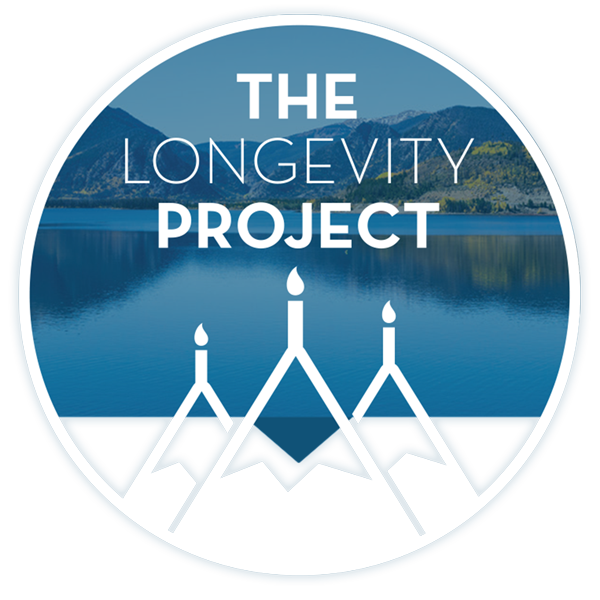 Participate in The Longevity Project
The Longevity Project is an annual campaign to help educate readers about what it takes to live a long, fulfilling life in our valley. This year Kevin shares his story of hope and celebration of life with his presentation Cracked, Not Broken as we explore the critical and relevant topic of mental health.
---
---
Ninety years ago, Stanford Univeristy psychologist Lewis Terman began studying 1,500 elementary-school students. He studied them until he died in 1956. In 1989, Friedman found himself frustrated with the lack of research about stress, health and longevity.
"It was clear that some people were more prone to disease, took longer to recover or died sooner, while others of the same age were able to thrive," Friedman said. "But there was no good way to test explanations over the long term. I didn't much care if stressed students caught the flu at exam time; I wanted to know who was more likely to later develop cancer or heart disease and die before their time. How to do such a study? Most troublingly, I'd be long dead before the results came in."
Then one day, it hit him. Build on the Terman data.
---
---
At first, Friedman thought he'd spend a year on the project. Now, more than 20 years later, he's still at it.
"A tremendous amount of new information needed to be collected and refined, and the statistical analyses are mind-bogglingly complex," he said. "But I love discovering important things about health and longevity that no one ever imagined would be key."
Fortunately for Friedman, persistence turns out to be one of the best predictors of health and long life, he said.
"We were amazed to uncover lots of evidence overall that it is not random who will become ill, and it is not mostly dependent on genes," Friedman said. "Rather, there are large differences in susceptibility to injury and disease. Some of these are a function of personality, which we studied in great detail. Others are tied to social relations, including marriage, family, friendship and religious observance. Still others involve surprising findings about work and challenge."
In fact, over and over Friedman and psychologist Leslie Martin saw a trend in the data: The people who worked the hardest often lived the longest. Chronic physiological stress is not the same thing as working hard at a demanding, fulfilling career. In fact, Friedman said the "responsible and successful achievers thrived in every way, especially if they were dedicated to things and people beyond themselves."
Take, for example, study participant Norris Bradbury, the director of the Los Alamos National Laboratory for decades.
"It is hard to imagine a more high-pressure job than overseeing the development of the nation's nuclear arsenal at a time of severe Cold War threats," Friedman said. "Yet he was tremendously successful in his long career, and despite all the stresses, Bradbury lived a very long, healthy life. We weave a data-based narrative of why this is the rule, not an anomaly."
Fewer than 80 of the original 1,500 are still alive, but just last week, Friedman talked to a male participant who is 100 years old.
"I'll be explaining some of the secrets to his success," he said. "But mostly, I'll be talking about why some people are more likely to succumb in their 50s while others thrive into their 70s and 80s."
So what did the people who lived the longest have in common? That's exactly what "The Longevity Project" is all about.
Being an active person who gives back to the community, has a long-running, enjoyable career, a healthy marriage and family life and is resilient in the face of challenge – now that might be the winning recipe.
"Our studies suggest that it is a society with more conscientious and goal-oriented citizens, well-integrated into their communities, that is likely to be key to health and long life," Friedman said.
High Life Editor Caramie Schnell can be reached at 970-748-2984 or cschnell@vaildaily.com.
---
Support Local Journalism
---