Vail questions: Author Susan Skog answers 7
Stephen Bedford
Vail, CO Colorado

VAIL, Colorado "-Fort Collins-based journalist Susan Skog, who will be in the Vail Valley Friday, is a firm believer that philanthropy is a reciprocal relationship. Not only are people in need receiving attention, care and love, but those donating their time and services feel an unrivaled sense of inspiration that they have done their part to improve the world around them. Skog will discuss her guide to giving, "The Give-Back Solution," Friday at 6 p.m. at The Bookworm of Edwards. Skog will share ideas on how anyone can get involved " whether you're young, old, rich or poor. To keep with the night's theme, The Bookworm will donate a portion of the proceeds from the event to the Vail Valley Charitable Fund.
1. Vail Daily: What inspired you to write/compile "The Give-Back Solution"?
Susan Skog: There's a new story being written across the Earth. And I wanted to capture it. Just when hopes were dimming for some of the seemingly hopeless areas on Earth, ordinary people began stepping in to write a dazzling new chapter in our global humanity. From our own backyards to Africa to Asia, Americans are giving back and making a difference as never before. And feeling more alive, on fire and satisfied. I wanted to tell that exciting story " the story of this new time of service when grassroots change agents dive in, engage and help transform the world.
---
---
2. VD: Have you always been interested in philanthropy or is it something you were attracted to as you grew-up, left home, entered the real world, etc.?
SS: When I was younger, Jane Goodall opened my eyes to the fact that one person really can rock the world, whether you're Jane, Oprah, Bono " or an ordinary person, like me. And you. The greatest waves of change across the Earth have come from the smallest ripples of positive intent, followed by actions, even small ones. That really speaks to me " and galvinizes me to join in. In my book, I also show how it speaks to dozens of ordinary people who are having the time of their lives giving back.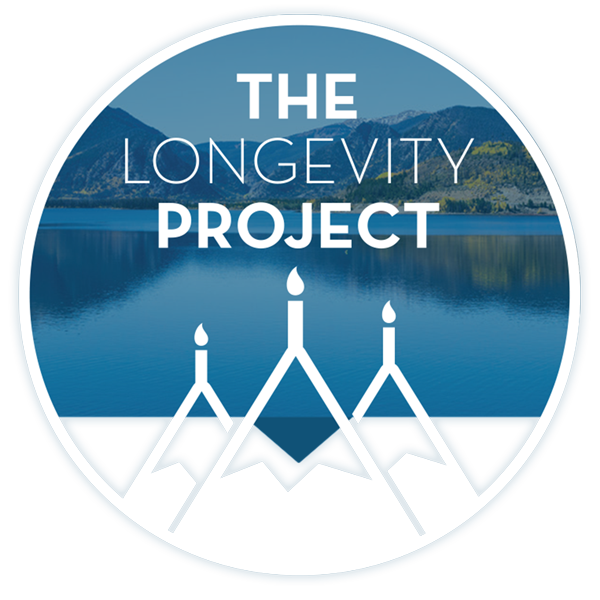 Participate in The Longevity Project
The Longevity Project is an annual campaign to help educate readers about what it takes to live a long, fulfilling life in our valley. This year Kevin shares his story of hope and celebration of life with his presentation Cracked, Not Broken as we explore the critical and relevant topic of mental health.
---
---
3. VD: How gratifying is it to see so many organizations and cultural exchanges emerging and/or growing that are geared toward young people?
SS: It's an amazing thing. Young people are leading this give-back movement in many ways. Generation Y's creating dances to ease malaria (dancing helps any issue!) or plant trees; raising massive funds to build schools for kids hungry to go to school in remote villages; forming online relationships with-students from the Amazon to Afghanistan; and easing people out of poverty across America. The young people today are the face of the new, connected, caring world. They've got something big going on " and I find myself really inspired by their energy and creativity and caring. And their technological savvy is a force beyond our imagining.
---
---
4. VD: Are you still involved with BeadforLife?
SS: BeadforLife rocks. I try to share their story with my work and-also do some fundraising for them, like the recent Dine to Make a Difference Day we did across the country.-To know that their beaded jewelry is not only gorgeous, but has gorgeous dividends for HIV-postive, refugee women in Uganda? Great feeling.-Check them out at http://www.beadforlife.org.
–
5. VD: What's been your favorite desination and favorite volunteer act?
SS: Meeting the women of BeadforLife in Uganda, as I share in my book. It felt like coming home. Favorite volunteering? It's a tie between volunteering in my kids' elementary school over the years " there's no greater-high than being with first-graders " or an event where we slept outdoors on a late-December night to call attention to the needs of Afghan, homeless refugees. Awareness rippled out across the country in 24 hours, and we raised proceeds so Afghan refugees could eat, find housing and go to schools.-It was a magical, meaningful night. And way cold and windy!
–
6. VD: Which humanitarians " living or otherwise " have inspired you the most?-
SS: This is like choosing my favorite book, almost impossible.-There are so many on-fire people who are lit up like perpetual lanterns. I find Bill and Melinda Gates so inspiring for how they're championing the causes of African children and families. They've reminded us that if our children here were dying each second from malaria, AIDS and other preventable diseases, we wouldn't look away.And we shouldn't look away from Africa. This is Africa's time, as Bill Gates has said.
7. VD: Since the Obama administration took office there's been a mild outcry from non-profits claiming that his tax policies/iniatives may hurt donations and resources of various groups. Is this a valid concern?
SS: Since the Obama administration has made service a huge priority, we've seen a surge in giving, volunteering and engagement across all sectors. A wonderful, powerful thing is continuing: we're seeing that we're all in this together. And we have the pleasure and privilege of joining the give-back movement.
Stephen Bedford works at The Booworm of Edwards.
---
Support Local Journalism
---