Vail Symposium, Vail Valley Art Guild's art show, lecture series traces the history of Colorado ranching
Show at CMC Vail Valley campus features photos and paintings of 10 Eagle County ranches
On Exhibit at CMC The Vail Valley Art Guild exhibit, "Ranching In Colorado Through History and Art," is on display at Colorado Mountain College Edwards. A public reception is scheduled for Sept 20 at CMC.
EDWARDS — Ranchers have practiced sustainability for hundreds of years, before it was trendy.
A photo and art exhibition in Colorado Mountain College's Edwards campus will give you some idea how.
The Vail Valley Art Guild show features photos and paintings of 10 Eagle County ranches. The exhibit opened Monday as part of the Vail Symposium's presentation, "Ranching in Colorado Through History and Art."
---
---
Monday's presentation focused on a time before ski resorts dominated the region, before developers planted "condo seeds" up and down the valley. Speakers ranged from the history of ranching in the West by historian and professor, Dr. Duane Vandenbusche, to local rancher Danny Williams who was raised in Lake Creek, and CMC professor Evan Weatherbie.
"My address was Danny Williams, Edwards, Colorado," Williams said.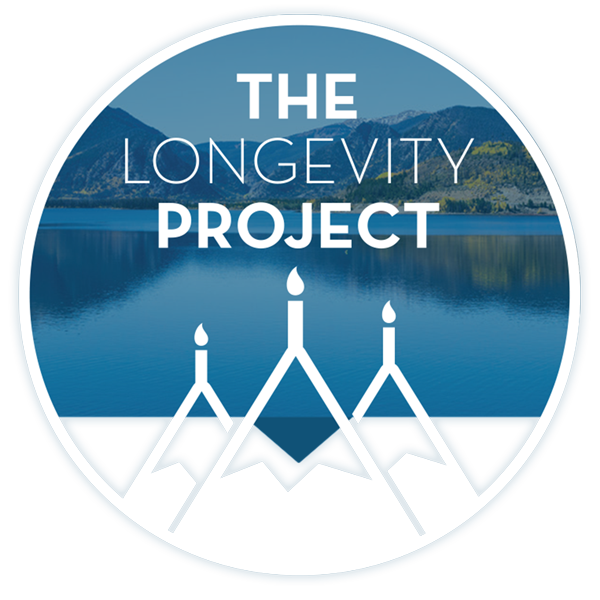 Participate in The Longevity Project
The Longevity Project is an annual campaign to help educate readers about what it takes to live a long, fulfilling life in our valley. This year Kevin shares his story of hope and celebration of life with his presentation Cracked, Not Broken as we explore the critical and relevant topic of mental health.
---
---
After a stint in politics, Williams is now a lobbyist for the Colorado Cattlemen's Association, the country's oldest livestock association.
Ranches restrict development
"Ranchers stand in the way of development," Vandenbusche told the crowd.
The only thing that will stop growth is economics. The west is semi-arid and when water becomes so expensive, developers will stop, Vandenbusche said.
---
---
Ranches made Eagle County as beautiful it is, Williams said.
"It was beautiful before 1962," Williams said. "Ranching, mining and timbering made this county what it was."
Ranchers could not resist selling their land to the people who were planting "condo seeds," Williams said.
"Those condo seeds really did grow," Williams said.
Kip Gates, a fifth-generation rancher, spoke to the crowd. His family homesteaded the ranch on Derby Mesa in 1888. They cut nine miles of irrigation ditches to make the ranch work.
Along the I-70 corridor, the Jouflas Ranch in Wolcott was once the country's fourth-largest sheep operation.
Cattle drives and Colorado
While the legends of cattle drives loom large in America, they were short-lived, only about 23 years from 1865-1888, Vandenbusche said.
The average cattle drive was 3,000 cows, one cowboy for every 300 cows, 30 to 60 horses, one guy running the remuda (the horse herd), two guys on the chuckwagon and one trail boss.
"It has been said that all one had to have to be a cowboy was guts and a horse, and if you had guts you could steal a horse," Vandenbusche said.
Cowboys were paid $30 a month, but you got your room and board. Board was bacon and beans. Room meant sleeping on the prairie, Vandenbusche said.
The expenses were $10,000, including cowboys. At the end of the trail, the profit was $100,000.
"Ranchers made great money supplying beef to mining camps," Vandenbusche said.
For example, during the gold and silver boom, Leadville was home to 15,000 people.
Vandenbusche said no one ever understood the American West better than John Wesley Powell, who admonished us to care for the land and water.
"There is not plenty more where that came from," Powell wrote in a pamphlet, "Arid Regions of the American West."
Eventually, the federal government stepped in. The U.S. Forest Service was formed in 1905 and required ranchers to get permits to graze on most federal land.
In 1934, Vandenbusche said, the Taylor Grazing Act soon became the Bureau of Land Management and took control of land that was not privately owned or with the Forest Service. Farrington Carpenter was the Interior Department's first grazing director.
Cattlemen and sheepmen wanted the same land, so Carpenter called a meeting. If they didn't come to the meeting they weren't getting a grazing permit. They all came. Carpenter alternated the seats around the big circular tables – cattleman, sheepman, cattleman, sheepman … and asked them a question:
"If we don't decide who gets what grazing land, the federal government will. How many people want the federal government to decide that?"
"No one raised their hand," Vandenbusche said.
Weather in the West
Like many industries in the American West, weather hammered the cattle industry. In the two winters between 1885 and 1887, 75% of all the cattle in the American West either froze or starved to death. One cowboy observed that you could walk from Ellsworth, Kansas, to Denver — a distance of 400 miles — on the bleaching bones of dead cattle.
Open range closed when homesteaders began stringing barbed wire ("The Devil's hatband," Vandenbusche called it). Cattle tend to turn their backs on storms and move with the wind. Barbed wire stopped them. With nowhere to go they stood there and froze to death, Vandenbusche said.
Ranchers once controlled Colorado's politics. That, along with the state's population, is shifting. Colorado's population was 1.7 million in 1962 when Vandenbusche landed in Gunnison and Western Colorado University. Now it's edging close to 6 million.
Still, the story of the West is, in large part, the story of ranching. Where the West actually is might not be geography as much as poetry.
You have to be romantic about the West. Along with Vandenbusche's spirited stories, facts and the fictions that weave themselves around those facts, he quoted this from Arthur Chapman: "The hand clasp is a little stronger and the smile dwells a little longer. That's where the West begins."
---
Support Local Journalism
---