Vail travel: The long, snowy journey
Chris Anthony
Special to the Daily
Vail, CO Colorado

I'm stoked to be standing in a warm shower with water running over my head and down my back, instead of shivering in the woods squatting next to a tree, trying to do my business while holding off the frostbite.
I'm back in Beijing, back to civilization, but still a long way from home and with a novel of a story spinning around in my head. I'm a world away from where I was a few hours ago.
It's hard to believe what we just accomplished or that I was blessed enough to be part of it – we had just shot one of the most exotic and difficult Warren Miller segments to date.
---
---
Over the last 20 years I have battled difficult snow conditions, altitude sickness, injury, harsh environments and crazy travel conditions, as well as made life-changing choices, all to be part of the annual Warren Miller film. This latest expedition was the most difficult test I have been part of yet, mainly due to the remoteness, the difficulty of quick rescue and the extremely cold temperatures.
On previous film shoots I always felt secure, but this time, we were far removed from any quick out, raising the stakes for every aggressive turn, jump or exposed line I might be skiing for the cameras.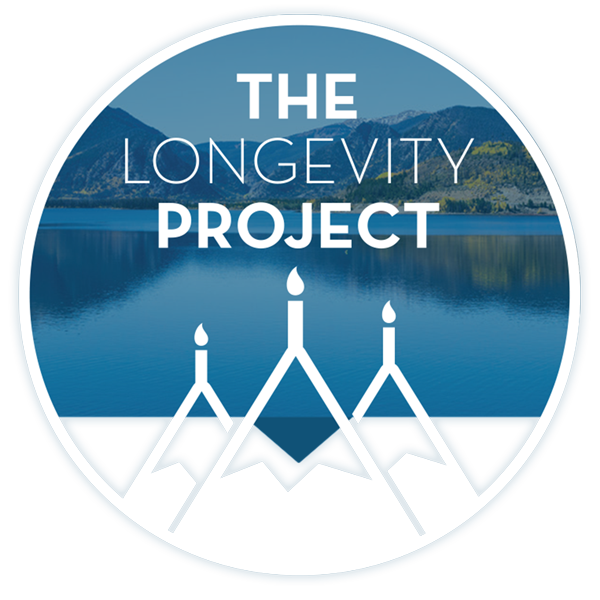 Participate in The Longevity Project
The Longevity Project is an annual campaign to help educate readers about what it takes to live a long, fulfilling life in our valley. This year Kevin shares his story of hope and celebration of life with his presentation Cracked, Not Broken as we explore the critical and relevant topic of mental health.
---
---
The assignment: Locate an almost mythical place where archeologists feel skiing might actually have begun.
The place: Northwestern China in the Altay Mountains, where rock drawings dating back 3,000 plus years have been found of men skiing.
The idea of documenting this journey for the Warren Miller film "Dynasty" started when director/cinematographer Chris Patterson heard about rock drawings in the Xinjiang Autonomous Region, near the Altay Mountains of China and Mongolia. The total region covers over 1,600,000 square kilometers, or 617,763 square miles, and is one-sixth of China's total territory – China's largest province.
---
---
Xinjiang borders Tibet, Qinghai, Gansu, Mongolia, Kazakhstan, Kirghizstan, Uzbekistan, Tadzhikistan, Afghanistan, Pakistan and India. With a population of over 19 million, Xinjiang is home to 47 ethnic groups including the Uygur, the major ethnic group in Xinjiang. Urumqi is the capital of this region and one of the cities we would be passing through to get to our final destination in the northern part of the Xinjiang Region, bordering Kazakhstan.
The rock drawings indicated that people were on skis in this region dating back 3,000-plus years. They used skis as a necessity to everyday life for hunting, gathering and recreation. This rivals records found in Norway that indicate skiing originated there – the jury is still out over who can take claim.
Cinematographer Chris Patterson, known for his intensity to tackle difficult film projects, jumped all over this. While doing his research he came across evidence of a small group of Mongolian families still living off the land in the region, much as westerners did some 200 years ago in North America.
More intriguing, they build their own skis from wood and utilize leather for bindings and horsehair as skins permanently bound to the base. This allows them to use the skis like snowshoes, walking uphill before sliding back down.
When it comes to getting the phone call from Warren Miller Entertainment, I light up like a little kid in a candy store. The phone call is usually only a few days before a project is supposed to start, so there are a lot of unknowns.
I left Vail three days after the original itinerary said I'd be leaving – I was a little surprised to be headed to the airport at all. The Chinese did not approve our visas, and we submitted again, hoping for better luck the second time.
The crew held on, hoping for the last minute scramble to the airport.
A few days later piles of gear were scattered throughout my apartment. As I was laying it all out, I tried to remember what I had done right or, more importantly, wrong during past expedition-type film trips. I reflected on two particularly cold trips: Mt. Cotopaxi in Ecuador, where not only did I underestimate the cold and bring the wrong sleeping bag but I also became very sick, and Mt. Donovan in Iran, which was almost as difficult – extreme cold, altitude, fatigue and illness almost destroyed the entire film shoot. Adrenaline and pure guts saved it.
The phone rang and an e-mail came in – our visas were approved and in minutes I was stuffing all my gear into bags. I jumped in the car and headed to Denver for a 6 a.m. flight on Feb. 4, 2009.
Our team consisted of up-and-coming producer Colin Withrell, a Canadian new-school park and pipe specialist Austin Ross, the master Chris Patterson and Canadian still photographer Ilia Herb. Herb and Ross were flying from Canada, Patterson out of Montana, and Withrell and I out of Denver.
We flew over the Gobi Desert to Urumqi, the capital of the Xinjiang Autonomous Region in northwestern China. A guide named Ali explained the region a bit. The appearance and culture of people was different than in Beijing. It felt like we were closer to Mongolia and Kazakhstan, which we were. It was already brutally cold outside when I asked Ali if he was going to join us for the rest of the trip.
"No way! It's too cold where you're going," he said.
All of us looked at one another, already shivering, thinking, "Oh shit."
Our next flight would take us an hour north to the city of Altay. Despite the fact this would be our shortest leg of the trip, it would also be one of the most difficult. First, security was strict at the airport and they went through all our gear with a fine-tooth comb. Second, only two flights a week leave to our next destination and of those flights, none were large enough planes to fit our ski bags.
Ali was able to recruit a van large enough to carry our skis north, a 12-hour drive overnight to the small town of Burgin.
The film shoot was saved again. We scrambled to the plane.
Landing at night in Altay was like landing on a polar ice cap – frigid, desolate and dark. The locals were celebrating their winter festival and handled the cold as if they were at the beach.
---
Support Local Journalism
---