Vail Valley food: Stalking wild asparagus
Caramie Schnell
cschnell@vaildaily.com
Vail, CO Colorado

VAIL, Colorado " Funky pee smell, be damned " happiness for a Vail Valley resident is hunting wild asparagus in Colorado in May. I never knew my favorite spring time adventure would involve trudging through knee-high, wet grass, along a back road in Silt, intently scanning the ground. Nearly every spring my mom has reminisced about hunting wild asparagus as a child with her mom and siblings in Grand Junction. I've always wanted her to take me, but until this past weekend, we never went. Now she lives west of Glenwood, in Canyon Creek. I visited her last weekend and after trekking to local greenhouses searching for vegetable and flower plants for our gardens, we took a quiet back road home. She slowed the car down to a mere crawl. In silence we scanned the area next to the ditch until she yelled, "there's one!"
I opened my door, leapt out of the car and triumphantly plucked the foot-and-a-half tall asparagus stalk from the ground.
With that one stalk, I was hooked.
---
---
"Now you know what they look like and you can find them," my mother said.
Together we found 12 asparagus stalks in about 30 minutes. When my beau walked into the kitchen an hour later I dragged him by the hand to the stove, opening it to give him a peek at the green stalks, neatly lined up on a cookie sheet, roasting inside.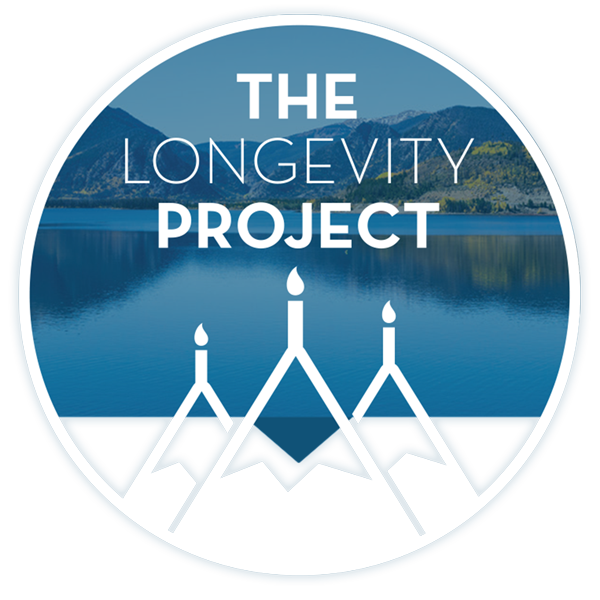 Participate in The Longevity Project
The Longevity Project is an annual campaign to help educate readers about what it takes to live a long, fulfilling life in our valley. This year Kevin shares his story of hope and celebration of life with his presentation Cracked, Not Broken as we explore the critical and relevant topic of mental health.
---
---
"Nice work," he said, not nearly as enthusiastic as I about the whole thing.
As a born-seeker, I was unfazed.
As a kid I used to go golf ball hunting at a local golf course with my brother and whomever else I could rope in. At dusk we'd tip toe up the fairway, plastic grocery bags in hand, scanning the greens for the ranger who might yell at us. When we were satisfied of our safety, we'd tramp through the tall grass alongside the course, even stomping through the nearby creek, searching for the white orbs. The dark didn't even stop us " we'd pull out flashlights and look for the tell-tale reflective glow in the grass, all the while feeling for rounded "rocks" beneath our feet. We never wanted the hunt to end and would beg mom for "just 10 more minutes " PUH LEEZE?"
---
---
Hunting for asparagus felt a little like golf ball hunting, except of course that we could eat our treasure. And eat we did. There were four of us at lunch, so we each savored three stalks apiece.
Talk about a revelation. More sweet, tender and flavorful than anything I've ever found in the grocery store. That's likely because the spears lose much of its sugars the first day after its picked. You can minimize this by chilling new-cut asparagus as soon as possible. Better yet, eat it immediately.
Two hours after lunch, and after some heavy rain, I couldn't wait to find more asparagus. Asparagus likes water, but not water-logged areas. It grows in well-draining soil, near ditches or riverbeds and alluvial plains, where there is plenty of moisture nearby. It usually likes full sun, though some varieties also tolerate heavier soil and some shade. Look along ditches, but also along fences and near light poles. Some advice: Look for what we termed "The Mother Stalk" " last years asparagus stalks that are several feet high and have branches that have unfurled. They look a little bit like tumbleweeds. If you find one in the ground, chances are there are baby spears popping up around it.
Pretty soon you'll have "asparagus eyes." Like a pig sniffing out truffles " or a dirt-smudged 8-year-old intent on dirt-smudged spheres " you'll only have eyes for asparagus.
High Life Editor Caramie Schnell can be reached at 970-2984 or cschnell@vaildaily.com.
Now that spring is in full swing, asparagus are everywhere. One of the big problems with cooking them however is the waste. If you roast or saute them, you end up throwing away a significant portion either by peeling them or having to break off the woody stems. Here is a solution for total asparagus exploitation. With this soup you can serve an asparagus-themed meal. This very simple recipe will taste as good as anything you get in a three- or four-star joint.
Ingredients
1 1/2 pound of asparagus woody stems and/or peels washed well and roughly cut
3 cups of chicken broth
1/2 cup of two-percent milk (you can even use skim milk but you have to cook it a little longer to reduce the stock but forget cream, too much for such a light veggie)
1 garlic clove, minced
1 green onion, minced
Pinch white pepper
1/2 teaspoon salt
2 tablespoons of shredded or shaved parmesan
Heat chicken stock to a simmer and add asparagus, garlic and green onion.
Simmer for 30 minutes.
Pour mixture into a blender or Cuisinart and whip until smooth (you may need to do it in two batches).
Strain through a fine sieve into a bowl. This takes some work because the asparagus become thick and stringy so just work the mixture through the sieve with the back of a spoon.
Pour contents back into pot and add milk, pepper and salt. Smmer for 10 minutes.
Add cheese and furiously whip with a whisk until the cheese melts into the soup " about two minutes. Inevitably some cheese will stick to the whisk but don't worry because you are really just going for the parmesan flavor.
Serves 2 to 3 people.
Courtesy of http://www.oneforthetable.com.
---
Support Local Journalism
---