Vail Valley locals lobby for late bus
Lauren Glendenning
lglendenning@vaildaily.com
Vail, CO Colorado

VAIL, Colorado – This is not just about drinking – that's what members of a Facebook.com group focused on bringing ECO Transit's late night bus service back to Colorado's Vail Vlaley are saying.
The county's winter bus schedule has the latest bus leaving the Vail Transportation Center at midnight, whereas last season the last bus left a 2 a.m. The new schedule, combined with a $1 fare increase that went into effect in the fall, hasn't been well received by locals.
Kevin Foley, an ECO Transit board member and Vail Town councilman, isn't happy about the decreased service either. He said the service cuts are a slap in the face to local workers. He said ECO's budget has been crippled by the administration fees the county charges – fees he said the transit tax passed by voters wasn't meant to provide for any fund other than the ECO fund.
---
---
"It's absolutely ludicrous that the people collecting the sales taxes that pay for this service are being excluded from it," Foley said. "I think it's imperative for the ECO Bus board to restore that late night service."
One Vail couple who works late, Dave Saumsiegle and Trixie Bluvstein, are getting signatures for a petition they plan to bring to the county. Bluvstein started the petition a few weeks ago and has about 250 signatures so far, Saumsiegle said. They're hoping to get 500 before they take it to the county.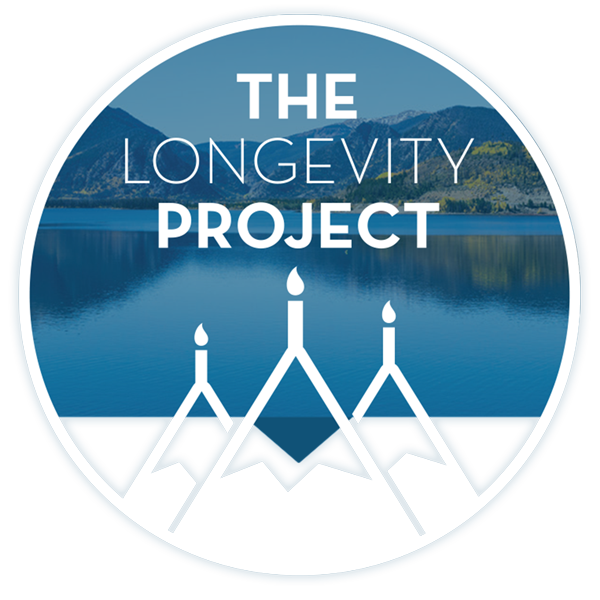 Participate in The Longevity Project
The Longevity Project is an annual campaign to help educate readers about what it takes to live a long, fulfilling life in our valley. This year Kevin shares his story of hope and celebration of life with his presentation Cracked, Not Broken as we explore the critical and relevant topic of mental health.
---
---
Saumsiegle works at the Red Lion in Vail and said he took the 2 a.m. bus home from work almost every night last winter. He can't afford a taxi downvalley, which typically run anywhere from $25 to $50 per ride.
Sarah Whitmore, an Eagle-Vail woman who started the Facebook.com group "Bring back the late buses," said she slept in her car one night because she couldn't get a bus home. She couldn't imagine the late night service cuts would extend into the winter, but they have.
"Our hospitality doesn't end at midnight – I don't know why they would think that's a smart thing to do," she said.
---
---
Whitmore has been talking to Jeff Wetzel, ECO's operations manager, and said he's been really helpful and receptive to ideas like premium fares, but he needs to hear more demand from the community, she said.
Some members of the Facebook.com groups are suggesting Vail Resorts pick up more costs – one of many ideas being proposed by those who want the bus service back.
Vail Resorts issued a statement Saturday regarding its part of the equation.
"Vail Resorts firmly believes that we need to be a part of the solution in mitigating mass transit costs – in fact, Vail and Beaver Creek mountains subsidized about 2,100 passes for our employees last year," said Kristin Kenney Williams, Vail Resorts spokeswoman.
Saumsiegle is also concerned about business – he said he's seeing the decreased service take business away because people are leaving at midnight to catch the last bus home, whereas before they might have stayed until 1 a.m. or 2 a.m.
"It's also a safety concern because people will be stubborn," Saumsiegle said. "They will stay out and they will get in their cars and drive home (after they've been drinking). I think it's just setting it up for something bad to happen."
Members of the Facebook.com group "Bring back ECO Transit service after midnight," which had 223 fans as of Friday afternoon, are also concerned about how the bus service cuts could affect public safety.
"All it takes is one serious accident or death due to a drunk driver and early morning driving conditions, and this will be the biggest mistake Eagle County has ever made," wrote Chris Salmon, an Eagle-Vail man who belongs to the Facebook.com group. "And make no mistake, it will happen, it's just a matter of time and luck."
Another Facebook.com group focused on the subject, "Bring back the late buses," has 122 members.
Sara Fisher, an Eagle County Commissioner and ECO Bus board member, said it's unfortunate service has to be cut, but there just isn't enough demand to justify the late night buses and the county can't afford to pay for it. The county already subsidizes the ECO fund and would have to take money from somewhere else in its budget if it were to subsidize ECO more, she said.
A lot of the cost on the late night bus is the ride from Edwards to Gypsum, after most or all of the riders have already gotten off, she said. The buses are stored at a facility in Gypsum when they're not in use.
Fisher said businesses upvalley could follow in Minturn businesses' steps by starting talks about offsetting some of the costs to bring back more bus service. ECO's service to Minturn has also been cut dramatically this year, with residents there sometimes walking about 45 minutes to catch a bus at the Forest Service stop near Interstate 70 to get to work in Vail.
"I'm very hopeful that we will find a good solution," Fisher said. "It will take working together to figure out what that's going to look like."
As for the public safety question of a lack of late-night bus service that could potentially translate to more drunk drivers on the roads, Fisher said people "need to make some choices."
"There are other alternatives available, including not drinking to the point where you're not capable of driving," Fisher said.
Two local business entrepreneurs are providing one alternative, the Turtle Bus Bar. Owners Andy Zenor and Shane Ward started the business last March, which transports people between Edwards, Avon and Vail for a $5 fare. Zenor and Ward said they're hoping to get permission from ECO to make late-night stops at some of ECO's bus stops.
The Turtle Bus Bar, housed in an old school bus turned swanky night club, leaves the Vail Transportation Center on weekend nights at midnight, 1 a.m. and 2 a.m. The extra $1 in fare over the ECO bus is easily justified by the entertainment on the bus, Ward said.
Ward's hoping ECO will grant them permission to make extra stops, at which point they'd have to apply for permission through the state.
"We think it's going to be popular (the late-night Turtle Bus service)," Ward said.
Aside from those who have been drinking, he said buses are necessary for workers who can't park anywhere in Vail and get off work late, Ward said.
ECO was developed to transport workers up and down the valley, Fisher said. If businesses who both employ late night workers and serve those who need to get home safely after a night of drinking could work on coming up with an answer, Fisher said the county is all ears.
"I value (public) transportation," Fisher said. "The first 16 years I lived in the county I didn't own a car – I know how important it is."
The next ECO Transit board meeting is scheduled for Dec. 16.
Lauren Glendenning can be reached at 970-748-2983 or lglendenning@vaildaily.com
---
Support Local Journalism
---