Vail Valley man earns his black belt despite having one arm
EAGLE COUNTY — David Stern is 70 years old, has one arm, a second-hand liver and a broken toe.
And yet he just backhanded his martial arts instructor, Matthew Bayley, who's a seventh degree black belt, a head taller and 40 pounds heavier.
"It's David Stern, like the NBA commissioner, except I'm the real David Stern," Stern said laughing.
---
---
This past weekend was Stern's black belt test, the culmination of eight levels of training in Bayley's program.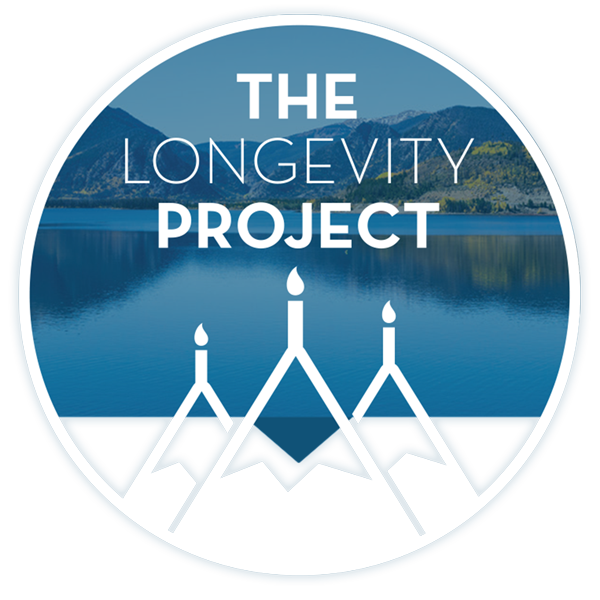 Stern lost his right arm at birth, his liver to a transplant and a life well lived, and broke his toe while training for his black belt test, which he passed, by the way. Bayley has awarded only 15 black belts in 36 years of martial arts instruction. The panel of judging black belts came from as far away as Massachusetts. For more than an hour, Stern handled everything thrown at him.
---
---
"This is a fighting/survival school," Bayley said.
Stern is philosophical and funny about it all. He's a former New York City tax attorney, so smacking a roomful of black belts was not his toughest fight ever.
"I just have to fight twice as fast," Stern says, his brown eyes sparkling.
---
---
Stern has been training with international champion endurance athlete Josiah Middaugh for 13 years — enduring all manner of workouts designed to strengthen the body, mind and soul.
"Josiah throws things at me, then I go into the shower and cry," Stern said.
It was 2006, when Bayley and Middaugh were at the Vail Cascade Resort & Spa at the same time and that's how Stern met Bayley.
He was a ski instructor at that time and said martial arts rounded it out.
"I didn't know quite where the journey was going. Matt's depth of knowledge is incredible. One thing builds on another," Stern said.
He lost his arm at birth, saying it was "nothing fancy, nothing military, nothing heroic." He skis with the Vail Veterans Program and helps with Vail's adaptive ski program.
"Between people like Matthew, Josiah and the adaptive ski program, you can stay busy and do a lot of good," Stern said.
Speaking of adapting, Stern gave a quick demonstration of his left handed fighting style. He's effective.
"I can fight from here," he said, then turns slightly and says, "I can fight from here, and either way I can hit you real hard," he said smiling.
But he didn't, instead showing the kind of control and restraint for which black belts are trained.
It has practical applications. Stern and his wife were in Paris and were beginning to be cornered by some street thugs. Stern dispatched one and the others fled. The confrontation was over in seconds.
Learn to fight and win
The brand of martial arts Bayley taught Stern centers around hand and foot strikes. Get in, dispatch your opponent in 15 seconds or less, and get out.
Technique is important, but too much of martial arts instruction is choreography, Bayley said.
"Everything you learned in karate class, forget it and learn how to fight," Bayley said.
The key to self-defense is not being there when the fight happens, Bayley said.
"See it ahead of time and interrupt it before it starts. If you're staying away from your attacker for 15 seconds, statistically speaking you will not be a victim of violent crime."
Students learn to work in two or three second bursts — intercept a blow and strike a vital area — the groin, the eyes, the throat — then stomp on the knee.
"Create a situation where the brain is chasing the body. The brain has a hard time changing hemispheres, so move from high to low," Bayley said. "It's more important to the attacker to breathe, to see, to have unbroken joints. They have to decide if they're OK before they can attack you again."
Bayley has been teaching personal defense and firearms training since the 1970s. He taught fighting and survival skills with the Department of Defense, and has a commendation from the Secretary of Education for teaching self-defense to children.
Bayley said he teaches his students to dismantle people, to be as lethal as possible in the shortest amount of time. He said it takes about 90 percent of his students about two and a half years to learn the moves they need.
"Criminals are lazy. They don't want to be in a fight. They want your wallet," Bayley said.
If someone is close enough to grab you, then you're close enough to break 10 vital areas, Bayley said.
If someone wants to grab you, then you might put your arm out. That way you're controlling what they're grabbing, Bayley said. If two people are in conflict, then they can both be off balance. Also, if someone is off balance, then they lose half their ability to move, their ability to think and their ability to take a blow.
If you're centered, then the person attacking you is not, Bayley said.
As for Stern, he says he'll be working on getting his second-degree black belt.
Staff Writer Randy Wyrick can be reached at 970-748-2935 and rwyrick@vaildaily.com.
---
Support Local Journalism
---