Vail Valley: Mountain travel industry moving from crisis to crisis management
Ralf Garrison
Vail, CO, Colorado

The end of winter always brings a seasonal transition in Vail, Colorado, and other mountain resorts, but this year's market conditions and related volatility have caused significant transitions on many front " more than most consumers and businesses could cope with.
The result has been a reactive response and feeling of crisis, but this seems to be shifting into a slightly more proactive approach to understand the market forces at play, get the horse in front of the cart, and begin to better manage the crisis.
For the past month, the global and domestic economies have moved from a position of crisis to crisis fallout and management. Markets have shifted and resemble those of a traditional recession, where corporate survival is less threatened, currencies and commodities are slowly stabilizing, and traditional trading forums are sea-sawing. While stock indexes have experienced unpredictable fluctuations, both show cautious signs of a traditional "bottoming" and have trended upward through the month. It is noteworthy that these forums historically act as early harbingers of economic change and a significant lag should be anticipated before other indicators can be expected to strengthen.
---
---
Here's a look at some of the global developments:
Global cooperation: Just as the financial crisis has become global, so must be the solution. The recent G20 summit set a positive tone with initiatives for a new Global Financial Stability Board, stricter financial regulations on all trading, a new set of international accounting standards and a common global commitment to cleaning up toxic assets.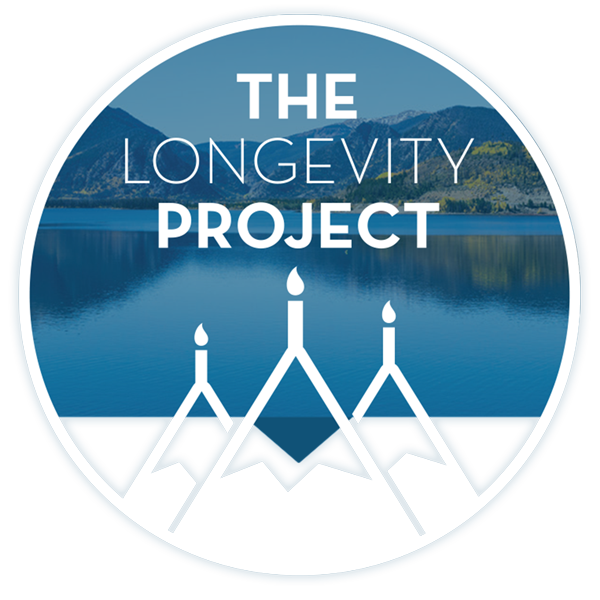 Participate in The Longevity Project
The Longevity Project is an annual campaign to help educate readers about what it takes to live a long, fulfilling life in our valley. This year Kevin shares his story of hope and celebration of life with his presentation Cracked, Not Broken as we explore the critical and relevant topic of mental health.
---
---
Unemployment: The United States unemployment rate rose dramatically for the fourth consecutive month in March, with just over 663,000 jobs lost, bringing the rate to 8.5 percent, the highest since 1983. Unemployment is expected to continue to rise over the mid-term as companies continue to manage the effects from the early stages of the credit freeze.
Consumer Confidence Index: In reaction to small doses of positive economic news, the Consumer Confidence Index increased by 4 percent, the first increase since November 2008. The index remains 61 percent lower than it was a year ago. The Conference Board cautions that consumers won't see significant recovery in a six month view " which edges into next winter's booking season.
Consumer Price Index: As crude oil prices gained back some of their losses in the last four months, the Consumer Price Index increased slightly in March from February, narrowly avoiding a deflationary market. The current inflation rate is a low 0.24 percent.
---
---
Travel Price Index: The February index (the most recent data available) increased modestly for the first time since July 2008, due primarily to gains in crude oil prices, which were more than offset by discounted room rates and air seat prices.
What about us?
What do these trends mean to the mountain travel industry?
– The industry is also in transition. The seasonal transition is underway as winter winds down, but the lessons and legacies learned will shape the coming summer and next winter.
– The historical long-haul, long-lead guest continues to be under represented, but the short-haul, short-lead guest has been strong as consumers travel closer to home.
– Snow has proven to be a positive influence, especially for nearby customers, but does not offset the effects of the economy where destination vacations are concerned.
– Consumers have made a move toward frugality, with predictable negative consequences to resort spending and luxury retail and lodging brands.
– March 2009 occupancy for the 12 resorts measured ended at 49.2 percent, down drastically from the 62.6 percent occupancy of 2008. Average daily rate for the same time period was down 16.6 percent.
Last-minute bookings did little to help overall occupancy and came with huge discounts which further eroded average rates. The combination of lower occupancy and rate compounded to depress overall revenue. Municipal entities receive funding from these revenues and budget shortfalls for those communities are inevitable.
– Reservations taken in March for the next six months fell 13.3 percent from last year's pace, showing continued weakness well into the summer months. Both occupancy and rate are well below previous summer levels.
Looking ahead
– April business looks good, primarily because Easter fell in April this year but was in March last year. While the volume is not large, occupancy is flat and rate is actually up 5 percent so far. Several resorts are capitalizing on good snow to extend their seasons and skier/boarder visits will benefit, but little impact is expected for the destination segment of the market.
– The last-minute booking trend that was so pronounced in the early season has continued, but to a lesser extent and with marginal impact during these low demand periods of the year, when travelers typically leave the mountains in pursuit of beaches, golf, and warm weather destinations.
– This brings the entire winter (November – April) occupancy down 16 percent from last year, with average daily rates down 9 percent. These levels have remained consistent for several months, and are expected to be close to end-of-season totals.
While overall lodging is off considerably, skier/boarder visits have remained remarkably strong. New England areas may match last season's near-record year, and Western regions are rumored to be down marginally, so seasonal totals could come in around 57 million skier/boarder visits, off just 5 percent from last year's record of 60.5 million and closely match the average performance of the last several years.
Strong, sort of
When comparing either skier/boarder visits or overall lodging to the stock and housing markets or the banking, auto, and most other industries, only Wal-Mart, McDonalds and holders of gold have out-performed the mountain resort industry; once again it looks like skiers and the ski industry are demonstrating their resilience.
Armed with the lessons of this past season and with six months to prepare, ski and board marketers are faced with evolving from the way they have historically done business. Those who best manage the transition will be best positioned for the future. Darwin's theory of evolution describes survival of the fittest, but in today's economy, "survival of the fleetest" might be more appropriate as those most nimble and willing to accommodate change are best prepared to manage their future.
Ralf Garrison is the director of the Mountain Travel Research Project, MTRiP. The Mountain Travel Monitor is based on MTRIP's advanced reservation data as of March 31, submitted by lodging property subscribers in the western U.S. and may not reflect the entire mountain destination travel industry. For more information contact MTRIP, LLC at info@mtrip.org or call 303-722-7346. All rights reserved.
---
Support Local Journalism
---