Vail Valley news briefs
EAGLE COUNTY – Residents can now go online to check if they are registered to vote, make sure their addresses are up to date and find out the precinct in which they will vote. The information is on the Eagle County Clerk and Recorder's Web site: http://www.eaglecounty.us/clerk. "We are always looking for ways to improve and enhance services for our constituents and the new online voter information is a good example of this objective," said Eagle County Clerk and Recorder Teak Simonton.If residents find they are not registered to vote or their physical address is incorrect, they can download a voter registration form and fill it out. Completed forms can be faxed or dropped off at any of the Clerk and Recorder's offices in Eagle, Avon or El Jebel., which are open on weekdays from 7:30 a.m. to 5 p.m.For more information on voter registration contact Teak Simonton at 328-8728 or teak.simonton@eaglecounty.us.
VAIL – War crime tribunals, the rights of Prisoners of War and civilians, rules of armed conflict and engagement, and the limitations and application of the Geneva Convention are making daily headlines as the war on terror persists.Lawyer and retired Navy captain Lisalee Well will discuss these topics from 5:30 to 7:15 p.m. today at the Cordillera Valley Club in Edwards. The talk, entitled "The Law of War in a Shifting Battlefield" is presented by the Vail Symposium. Wells served in the Navy from 1970 to 1989 and is now partner at Fulbright & Jaworski LLP in Los Angeles.Admission is $20 for Vail Symposium supporters and $25 for all others. Light hors d'oeuvres and a cash bar are available from 5:30 to 6 p.m. An optional buffet dinner is offered for $37 following the presentation. Reservations are strongly recommended.For reservations or for more information, contact the Vail Symposium at 476-0954 or visit http://www.vailsymposium.org.
EAGLE COUNTY – Building environmentally may still bring to mind shelling out lots of cash for a few solar panels and little payback, but LEED standards for building are producing structures with a multitude of benefits, both for the environment and the wallet, said Matt Scherr, the executive director of the Eagle Valley Alliance for Sustainability.Denis Beaudin will present "LEED, Follow or Get Out Your Pocketbook" as the next installment of the Green Building Group lecture series from 5:30 to 7 p.m. Wednesday, in the Slifer Designs conference room above Starbucks in Edwards. The Green Building Group works to raise awareness of environmentally friendly building techniques and products.Beaudin, founder and president of Beaudin Ganze Consulting Engineers, will talk about how LEED-certified buildings may cost more to build initially, but over time cost less to operate, have more productive employees, retain more value and offer greater return on investment. LEED – Leadership in Energy and Environmental Design – is a voluntary, national standard for developing high-performance, sustainable commercial and residential buildings.Beaudin has called the Eagle Valley home for 20 years, and his firm has earned a national reputation for resort development projects, Scherr said. The meeting is free and snacks and drinks, including New Belgium beer, will be served. For more information, call 569-3890. – Nicole Frey
---
---
EAGLE COUNTY – Water and the law – the two share a tumultuous past dating back to the birth of the state of Colorado. Colorado Chief Justice Greg Hobbs, a water expert and poet, will present his perspective on water law through his book, "Colorado Mother of Rivers," from 5:30 to 7 p.m. Wednesday at the Avon Library, 200 Benchmark Road. The presentation is part of the Waterwise Wednesday lecture series hosted by the Eagle River Watershed Council. Hobbs' book will be on sale and Hobbs will be available to sign copies.Food and drink will be available at 5 p.m. Please RSVP at 827-5406- Nicole Frey
EAGLE-VAIL – Battle Mountain High School senior Riley Pack was named a finalist in the National Merit Scholarship Program for 2006."To say the least, I was pleasantly surprised," Pack said. "I was really honored to get accepted to Stanford (University), and now this? What a bonus."The program, created in 1955, accepts less than 1 percent of all high school seniors as finalists. Pack, along with Eagle Valley High School senior Zach Henry, is one of 15,000 finalists across the country who are now eligible for 8,200 of scholarships that will be awarded starting this month. Despite being accepted to prestigious Stanford, Pack said he opted for the University of Colorado at Boulder because of its impressive aerospace engineering program. Pack in involved with Battle Mountain cross country and ski teams, Future Business Leasers of America, track and plays in the school's band. For more information on the National Merit Scholarship Program, call (847) 866-5100 or visit http://www.nationalmerit.org. – Nicole Frey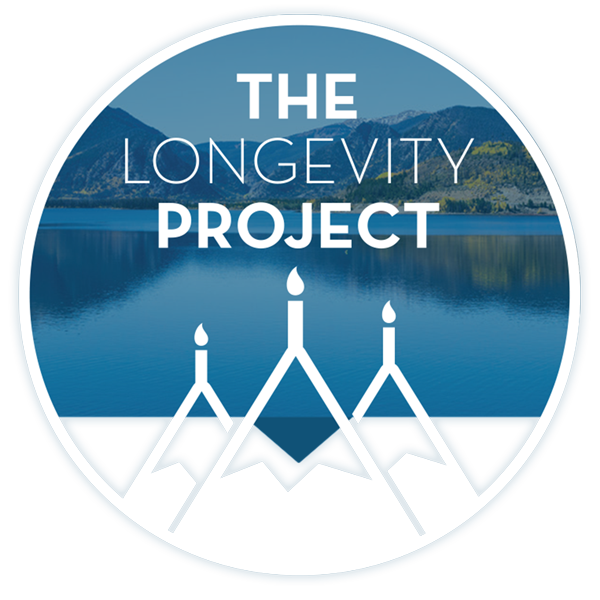 Participate in The Longevity Project
The Longevity Project is an annual campaign to help educate readers about what it takes to live a long, fulfilling life in our valley. This year Kevin shares his story of hope and celebration of life with his presentation Cracked, Not Broken as we explore the critical and relevant topic of mental health.
---
---
VAIL – A grizzly bear sighting in 1975 in the Glacier National Park led Jim Cole to devote his life to the study of grizzly bears. Since then, he has logged over 18,000 backcountry hiking miles from Yellowstone to Alaska to observe and photograph the bears.Cole, who lives in Bozeman, Mont., will show three decades of photographs and discuss his research at a free presentation at Donovan Pavilion on Thursday from 5:30 to 7 p.m. He also will play some of his songs. There are about 1,000 grizzly bears in the continental U.S, living almost exclusively in and around the Rocky Mountains of western Montana and Wyoming.A graduate of the University of Colorado, Cole has written two books, "Lives of Grizzlies-Montana and Wyoming" and "Lives of Grizzlies-Alaska." His says his mission is to accurately portray the bears' lives and dispel myths that they are dangerous man-eaters.For more information. contact the Vail Symposium at 476-0954 or info@vailsymposium.org.
EDWARDS – The Kimberly Linn McDonald Foundation joins the National Patient Safety Foundation, the Institute for Healthcare Improvement, Medically Induced Trauma Support Services, Consumers Advancing Patient Safety, the Joint Commission International Center for Patient Safety, and the Institute for Safe Medical Practices in recognizing National Patient Safety Awareness Week, which runs until Saturday. Linda Kenney, the founder of Medically Induced Trauma Support Services, will speak Thurdsay at noon at community luncheon will at The Chaparral Restaurant at Cordillera Valley Club, 0101 Lariat, Edwards, CO.Topics covered will include the patient's role in medical safety and how various groups are working to improve medical care. Reservations are required for the luncheon. Call 926-8908 or e-mail to gayle@vail.net. Vail, Colorado
---
Support Local Journalism
---