Vail Valley residents love literature
Sarah Mausolf
smausolf@vaildaily.com
Vail CO, Colorado

VAIL, Colorado " During a dinner party in Wildridge on Tuesday, six women waited patiently for Edwards resident Diana Cecala to reveal her opinion on "The Art of Racing in the Rain," a novel written from a dog's perspective.
"I thought it was very light, and I thought it was gimmicky because of the dog thing," the Edwards resident, 60, concluded. "To me, the dog thing had problems."
The women at the table were members of the book club "Las Amigas." Members say the group is an important source of friendship and intellectual stimulation.
---
---
"I enjoy the company of these very intelligent and well-read women," said Edwards resident Jeannie Malato, 60. "It stretches my brain."
"Las Amigas" is among a growing number of private book clubs in the Vail Valley. The Bookworm of Edwards, which sells books to private clubs at a discount rate, reports that the number of book clubs has nearly doubled over the past seven years to 80.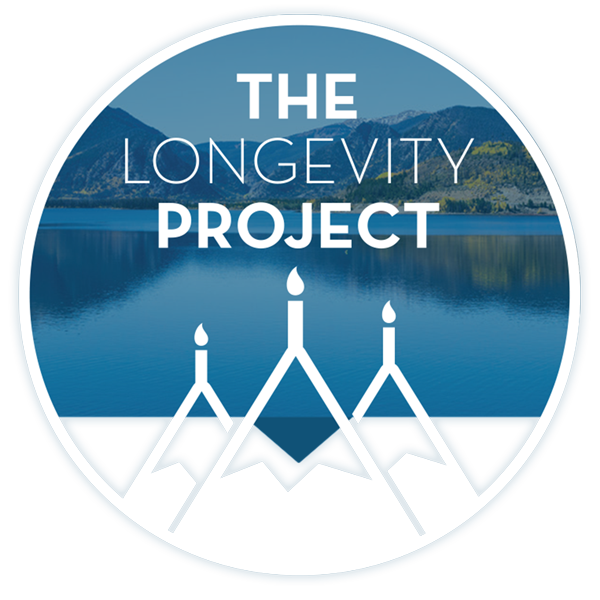 Participate in The Longevity Project
The Longevity Project is an annual campaign to help educate readers about what it takes to live a long, fulfilling life in our valley. This year Kevin shares his story of hope and celebration of life with his presentation Cracked, Not Broken as we explore the critical and relevant topic of mental health.
---
---
Anuschka Bales, the store's book club coordinator, partly attributes the trend to the digital age.
"There's a lot fewer personal relationships out there," Bales said. "Fifteen years ago, people would have dinner parties and there would be all these neighbors coming over and a large number of people meeting face to face. I don't think that happens as much anymore. People are looking to meet people and have some of that personal contact they're not getting in day to day life."
For some book clubs, though, face-to-face bonding descends into in-your-face arguments. Book sellers nationwide have been hearing about clubs that simply dissolve because members can't get along.
---
---
"It's been fairly recent that, industry wide, there's a lot of talk about book clubs fighting and falling out," Bales said. "Instead of coming together and discussing the book and just the book, they complain about their kids or their husband and it becomes much more that caddy group of friends instead of a book club. People across the country are trying to get together and outline some advice for book clubs."
So far, "Las Amigas" have remained amigas.
"The disagreements typically come in evaluating the quality of the book but not the issues that the book brings up," Vail resident Sherry Dorward, 62, said.
"We're all Democrats. That helps a lot," Cecala quipped. "If anyone voted for McCain, it would have been death."
Likewise, the Castle Peak Book Club based in Eagle uses discussion questions to keep talks on track, member Jean Frank said. The group, comprised of 10 women, make heavy use of the public library's "It's in the bag" program. The Avon, Eagle and Gypsum libraries offer bags tailored to book clubs. Each bag contains 10 copies of a title, plus discussion questions and author interviews. Library card holders can check out the bags for six weeks.
"Since the beginning of the year, we've seen an increase in requests," collection development librarian Amy Gornikiewicz said. "I think it's a sign of the economic times."
Of course, joining a book club isn't all about the book. Edwards resident Valinda Yarberry, 55, said she joined "Las Amigas" eight years ago because she was looking for companionship at a time when she was commuting from Vail to Breckenridge for work.
"I was just feeling really isolated," she said. "I figured: 'I gotta find a book club.'"
For many book clubs, food and wine spice up meetings. The Down Valley Book Club, comprised of five couples from Edwards and Avon, once discussed Mary Shelly's "Frankenstein" during an overnight hut trip near Vail Pass, member Bob Finnie said.
Along with the whole social factor, joining a book club can prompt members to explore new genres.
"I probably wouldn't ever read any fiction if it weren't for this book club," Finnie said. "I'm very much a nonfiction guy."
It isn't just private book clubs that are multiplying in the valley. For the first time in its 25-year history, Vail Public Library plans to launch a public book club on Wednesday.
"We're trying to do some additional programming that would get more adults involved in activities here at the library," library director Lori A. Barnes said.
Meanwhile, staff members at The Bookworm are considering getting more involved with private book clubs. They have discussed planning a summer event focusing on keeping the peace within a book club, Bales said. Also, folks at The Bookworm brainstormed ideas for helping book club members stay in touch, Bales said. For instance, some Vail book clubs go dormant during the offseason because members retreat to their second homes. Bales said she has considered reaching out to those book clubs to help them set up Facebook pages or Internet teleconferencing so they can continue to chat about books during the offseason.
"There's lots of great ideas that are floating around out there, we think, that a lot of the clubs in the valley could benefit from," she said. "It's just a matter of spreading the word and getting some feedback."
High Life Writer Sarah Mausolf can be reached at 970-748-2938 or smausolf@vaildaily.com.
Check out these free public book clubs at area libraries
Where: Vail Public Library
For: Adults
When: Group kicks off Feb. 11, with a discussion on "The White Tiger," by Aravind Adiga
More information: 970-479-2194
Where: Avon Public Library
For: Adults
When: Meets the third Wednesday of the month at 6:30 p.m. Next meeting is Feb. 18 on "The God of Animals," by Aryn Kyle
More information: 970-949-6797
Where: Avon Public Library
For: Teens
When: Next meeting is Feb. 14 from 1 to 5 p.m. on "The Second Summer of Sisterhood," by Ann Brashares. Discussion followed by movie, crazy pants contest and chocolate making.
More information: 970-949-6797
Where: Eagle Public Library
For: Adults
When: Meets the fourth Monday of the month at 6:30 p.m. Next meeting is Feb. 23 on "Loving Frank," by Nancy Horan
More information: 970-328-8800
Where: Eagle Public Library
For: Teens
When: First Monday of the month at 6 p.m. Next meeting is March 2 on "Maximum Ride: The Angel Experiment," by James Patterson
More information: 970-328-8800
Where: Gypsum Public Library
For: Adults
When: Once a month on a Monday at 6:30 p.m. Next meeting is Feb. 23 on "Never Let Me Go," by Kazuo Ishiguro.
More information: 970-524-5080
Where: Gypsum Public Library
For: Middle and high school students
When: Classics book club meets monthly on a Monday at 6 p.m. Next meeting is Feb. 9 on "The Raven," by Edgar Allen Poe.
More information: 970-524-5080
For information on "It's in the bag" book bags, call the Avon Public Library at 970-949-6797
To order books through The Bookworm, call 970-926-7323
---
Support Local Journalism
---