Vail Valley solar rebates may fade
Bill Sepmeier and Matthew Charles
Vail, CO, Colorado

As a certain witch once cried as she melted, "What a world… what a world!"
Our treasury demanded, and received, hundreds of billions of taxpayer dollars to bail out irresponsible banks that are already using the cash to buy other banks and give the same staff that drove the world's financial system into chaos some $70 billion in bonuses. It looks like the carmakers can't sell anything.
Locally, construction firms are witnessing declines in their pending projects lists. Our collective 401-ks and other retirement accounts are valued at about half what they were at a year ago.
---
---
Things haven't been as bad in the energy marketplace. According to a recently released market study by Energy Business Reports, 1.5 million homes are now equipped with rooftop solar panels feeding into the grid worldwide, with the most per-capita in Germany. Foreign and developing countries now operate more than 40 percent of the existing renewable power installed capacity, more than 70 percent of existing solar hot water capacity and 45 percent of biofuel production.
Based on the data, the rest of the world is leapfrogging us towards a sustainable economic future. Meanwhile, in Colorado, our local utility companies are reducing their support of distributed-generation renewable energy.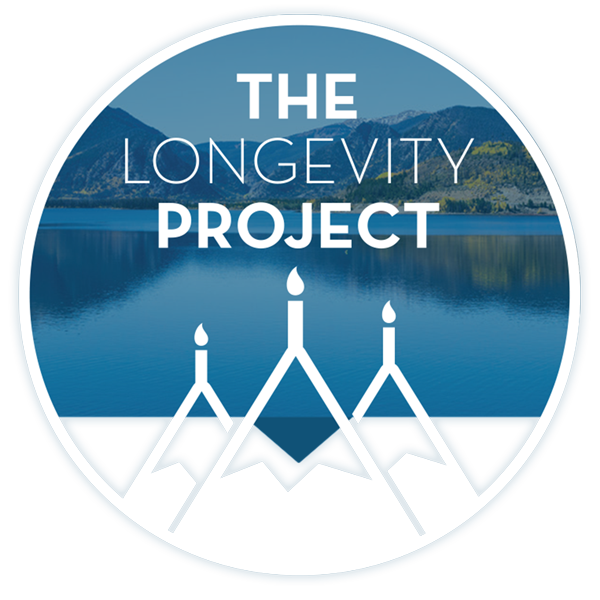 Participate in The Longevity Project
The Longevity Project is an annual campaign to help educate readers about what it takes to live a long, fulfilling life in our valley. This year Kevin shares his story of hope and celebration of life with his presentation Cracked, Not Broken as we explore the critical and relevant topic of mental health.
---
---
Xcel Energy recently cut the amount it pays for renewable energy credits by a $1 per DC watt, bringing the total rebate down from $4.50 per watt to $3.50. Holy Cross Energy's board of directors is also considering a rebate reduction from the current $2 per watt, although no changes have been made at this time.
Both companies cite the recent increase in the Federal Investment Tax Credit, which removed a $2,000 cap on deductions for homeowners to a full 30 percent tax credit and also extended the credit to utilities themselves, as the reason for the change.
Holy Cross says it has met its mandated percentage of renewable energy, which obviously reduces the requirement to help homeowners install more renewable energy sources. But since the utilities themselves can now build their own large solar energy plants with a federal subsidy of 30 percent and then sell the free energy produced by the sun for the same price as the energy produced by burning coal, the timing of rebate reductions to homeowners makes a little more sense.
---
---
Many regional solar professionals have sent comments to Holy Cross concerning this pending cut in an effort to avoid any reduction of the rebate. Ken Olson of SoL Energy, a renewable energy installation company and online educational resource in Carbondale, made several good points, including:
– Although the Federal Tax Credit extension is an added incentive for Holy Cross customers to implement solar photovoltaic systems, it does not offset up-front costs. Removing the Holy Cross rebate creates a significant disincentive, particularly for medium-income customers and those with limited federal tax liability.
– Municipalities and other tax-exempt entities do not benefit from the federal tax credit.
– The current state of the national and local economy has already decreased the market for photovoltaic systems.
– Holy Cross has already limited rebates to 10kW systems and eliminated rebates for systems required for local green building requirements. These are good limitations which prevent the wealthiest residential customers from receiving a windfall benefit.
– The uncertainty of Holy Cross rebates in 2009 sends a mixed signal to potential customers who want to take advantage of the increased federal tax credit by waiting until January 2009 to put systems in service.
– Xcel Energy continues to offer rebates and renewable energy credit payments to customers for systems up to 10kW.
– Xcel Energy has a program for photovoltaic systems between 10 and 100kW which offers a $2 per watt rebate paid up front and an additional 11.5 cents per kWh produced over a 20-year period. This has been an effective incentive for commercial customers.
– Holy Cross members have voiced a strong interest in supporting renewable energy capacity through rebates. The rebates offer commercial, agricultural, residential, and municipal customers the opportunity to partner with Holy Cross to invest in greater energy diversity.
If you would like to express your opinions regarding Holy Cross Energy's consideration of solar rebate cuts, contact your local Holy Cross board member. Visit them at http://www.holycross.com.
Bill Sepmeier is chief technical officer and Matthew Charles is the design and sales manager for Grid Feeders in Eagle-Vail. Contact them at 970-688-4347.
---
Support Local Journalism
---