Vail Valley Voices: A good thing in bad times
Chuck Powers
Vail, CO Colorado
valleyvoices@vaildaily.com

Many people are frustrated by their perceptions of the seeming insatiable demand by governments for more taxes, by the seeming intractable high rate of unemployment in spite of the massive government spending on stimulus and by the seeming inability of government to spend less. In the minds of many, this list could likely go on for pages!
The question is: How does one cope with these frustrations? Are we going to reject as a matter of principle every ballot issue that mentions taxes? Conversely, does each and every ballot issue deserve a fair evaluation and an understanding of the consequences? As one sorts through the emotional feelings that the wreckage of our economy and the perceived irresponsible government spending have created, it is satisfying to step back and look at one of the successes our tax dollars have produced, namely the Eagle River Fire Protection District.
Our fire district extends from Tennessee Pass to the top of Bellyache Ridge and includes Red Cliff, Minturn, Eagle-Vail, Avon, Edwards, Arrowhead, Wolcott and all of Cordillera. Our district is only 10 years old, having been given stations and older equipment previously owned by Avon, Edwards, Eagle-Vail, Minturn and Cordillera. At the beginning, response time to emergencies, the equipment and the number of trained firefighters were not up to the either the national criteria or the standards that our fire chief, Charlie Moore, felt were needed to protect the lives of our residents, our firefighters and our property.
---
---
Ten years later, we are protected by five fire stations that are fully staffed 24-7, newer equipment, a core of experienced firefighters and, most importantly, response times that will match most urban areas. We have a reserve available to hire outside services, such as slurry bombers for a major fire involving forests in our district. Please note that our district is very complex, with scattered population and property centers, vast and dying forests, concentrations of high-density housing, multistory buildings, resort hotels and 14 schools.
What are we paying for this service? Our dollars go only for paying firefighters, equipment, training and maintenance, and it costs us annually $44.18 per $100,000 of value as determined by the county assessor. How does that compare with other fire-protections districts? If you owned property in Eagle, you would pay $79 per $100,000 of value to the Greater Eagle Fire District. If you lived in Dillon or Breckenridge, you would pay $66 per $100,000 of value to your fire-protection district. The property owners in Evergreen pay $74 per $100,000 of value to their fire-protection district. There will be variations in the total taxable property values in each district and the complexity of the districts that will influence the tax rate. However, the amount you pay to the Eagle River Fire Protection District for fire and emergency service is considerably less than what others pay!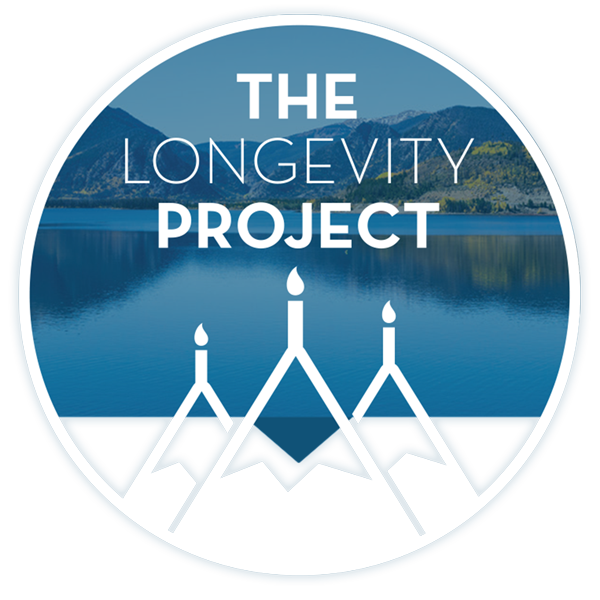 Participate in The Longevity Project
The Longevity Project is an annual campaign to help educate readers about what it takes to live a long, fulfilling life in our valley. This year Kevin shares his story of hope and celebration of life with his presentation Cracked, Not Broken as we explore the critical and relevant topic of mental health.
---
---
What's the problem? The district's tax revenues, about $ 6.9 million for the tax year 2011, are based primarily on tax revenues that are tied to property values, which will decline by 25 percent and will result in a loss of tax revenues of $1.8 million. The district cannot continue to operate and provide the protection we now have with tax revenues of $5.1 million. This means that our district will lay off as many as 21 experienced firefighters, close as many as two stations and, most importantly, the emergency response time will be severely compromised for many areas.
What is being done? First, the district reduced management staff, adjusted benefits and created other economies that will produce annual savings of $650,000. Next, the district's board, under the leadership of Ed O'Brien, is submitting on the November ballot a temporary replacement tax that is designed to fluctuate with property values so that the taxes lost by lower property values will be replaced. Overall, we will be paying taxes to our district for the tax years 2012 and thereafter the same taxes we paid in 2011. To ensure that there are no unintended consequences, the ballot question imposes a hard cap of $6.9 million on the annual tax revenues that our district can collect from us. The cap will force our district to manage its expenses within this fixed cap until property values recover or the temporary replacement tax expires in 2019.
If we fail to pass the ballot, we will save annually only $11.05 per $100,000 in market value of our homes but will severely compromise our safety. If we pass the ballot, the taxes we pay to the district will remain the same. Can we separate our fire district and our need to maintain our safety from the outside issues that create our frustrations? When it comes to our fire protection, please be selective with your choice.
---
---
What can we do? When we see the language in the ballot question: "Shall Eagle River Fire Protection District taxes be increased by $1.8 million in 2012?" please don't immediately react and check the no box. Recognize that this is not a new tax but a temporary identical replacement tax for the $1.8 million dollars of revenues lost due to the property revaluation. If you want to continue your present fire protection at the same low cost, check "yes."
Support for the ballot question is being coordinated by the Eagle River Citizens for Fire Safety Committee. The committee will be campaigning for our district's ballot by mailings, signs and advertising. Campaign contributions are needed to support our firefighters and our safety. Patty Rader is treasurer for the committee, and contributions can be sent to her as treasurer, Eagle River Citizens for Fire Safety, PO Box 780, Avon, CO 81620.
Chuck Powers is an Edwards resident.
---
Support Local Journalism
---