Vail Valley Voices: Aim before firing at gun legislation
Joseph D. Hoy
Vail, CO, Colorado

The recent tragedies at Newtown, Conn., and Aurora have shocked and insulted our national conscience and awakened a passionate debate on a complex and very momentous issue.
It's during times like these that it becomes very evident that we all care deeply for our families, neighbors, communities and our nation. Whenever there are challenges to our Constitution, it brings heated and passionate debate.
As your sheriff and as someone who has worked for many years with young people in our schools, this is a particularly sensitive issue. I, as well as all of the deputies who work for the Eagle County Sheriff's Office, care profoundly about our youth and their safety.
---
---
You have entrusted me and our office with the protection of that which is most precious to you: the safety and well-being of your family, friends and greater community, while also preserving our freedoms and liberties.
While there are incidents that may cause us to question certain liberties, we as a people, are justifiably hesitant to alter our founding documents.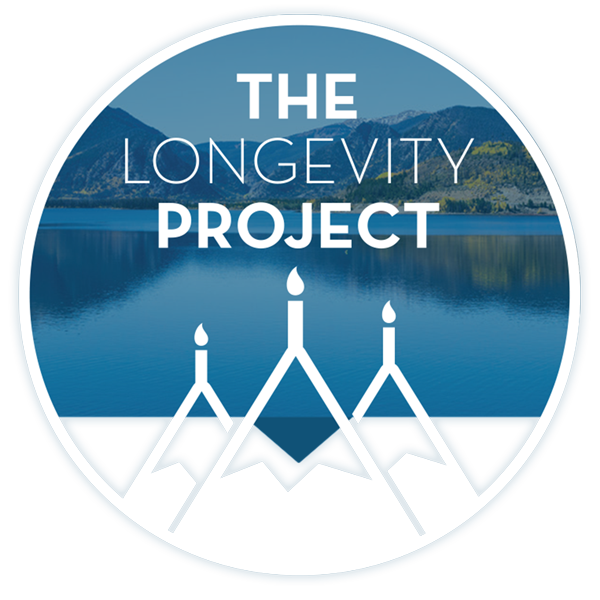 Participate in The Longevity Project
The Longevity Project is an annual campaign to help educate readers about what it takes to live a long, fulfilling life in our valley. This year Kevin shares his story of hope and celebration of life with his presentation Cracked, Not Broken as we explore the critical and relevant topic of mental health.
---
---
Our freedoms are treasured rights that were carefully crafted in the creation of what many consider to be the greatest country on Earth and the envy of many nations. What defines us is our freedom and the enormous personal responsibility that it requires.
There will always be those who, because of criminal or mental health issues, become a threat to others, but we must preserve the rights of the greater majority who are responsible citizens and who respect the law and one another.
Gun ownership is a constitutional right and I support it. The Second Amendment states, "A well-regulated militia, being necessary to the security of a free state, the right of the people to keep and bear arms shall not be infringed."
---
---
We could debate the interpretation of that statement. However, the primary function of the Second Amendment is for the protection of its citizens, and to be effective, must equal that of the attacker.
Some consider it vital to our country's safety and well-being, and others will say that guns are totally unnecessary and should be banned. Both have valid points, depending upon your experience and exposure to firearms.
The answer to this issue is not in blanket legislation that will punish law-abiding gun owners, particularly one that is an emotionally driven reaction to the most recent tragedies.
It is understandable that we would want to do something to prevent these heartbreaking events in the future, but changes to our Constitution must be carefully thought out and evaluated for potentially unintended consequences. We need to focus on the underlining sources of the problem, rather than the mode of attack by doing so, we stand a chance at achieving genuine success.
The National Sheriffs Association's Executive Summary of Firearms is listed below. It is one that I support:
"1. Rule of Law. Our nation's sheriffs recognize the rule of law in the United States in which the Supreme Court and lower courts are the ultimate authority in determining the constitutionality of any law.
"2. Second Amendment. Our nation's sheriffs support and are sworn to uphold the Constitution and the Bill of Rights, including the Second Amendment.
"3. Comprehensive approach. Gun control alone will not solve the problem of guns and extreme violence. Society needs a thoughtful and comprehensive approach to this multifaceted issue.
"4. Records access. Law enforcement must have access to relevant records to determine whether a person is legally prohibited from possession of firearms by major improvements in the National Instant Check System.
"5. Mental health records. Law enforcement must have access to mental health records for accurate background checks, for responding to 911 calls and for responding to those who suffer from mental illness.
"6. Mental health treatment. There must be a greater expansion of treatment resources for those that experience mental illness. We have an epidemic of untreated mental illness across the country, and there is a strong link between untreated mental illness and the increase risk of committing violent acts.
"7. Vigorous prosecution. The nation's sheriffs support the vigorous prosecution of those who violate existing gun laws, including enhanced sentences.
"8. Gun safety incentives. The nation's sheriffs support enhanced firearms safety efforts, including incentives to promote both safe and secure storage and use of firearms.
"9. Training. We support enhanced training, best practices policies and procedures, and adequate resources for law enforcement for schools and those who operate other public facilities to address active shooter and other safety threats.
"10. Culture of violence. The nation's sheriffs recognize the culture of violence on the Internet, on television, in movies and especially violent video games and its negative influence on our nation's youth.
"11. Schools. The nation's sheriffs are committed to protecting our children in their neighborhoods and in school facilities."
As sheriff, I have been sworn to uphold the Constitution and the laws as passed by Congress and Legislature. The enforcement of those laws must retain a human component.
When a person is arrested, we expect a rational examination of the facts, circumstances and intent of the individuals involved. Laws are established for the protection of the people and the people expect an appropriate response.
When there is a conflict between the Constitution and other laws, discretion is a crucial. It is built into our judicial system with sentencing guidelines and it is also an integral part of law enforcement.
The safety of Eagle County remains our highest priority and the peaceful coexistence of its citizens is what makes our community the envy of many across the nation.
New legislation will not alter that essential element.
Eagle County is one of the safest in the nation, and the Sheriff's Office intends to keep maintaining those high standards.
Should you want to discuss or have any questions, please feel free to contact me directly at 970-328-8509.
Joseph D. Hoy is the Eagle County sheriff.
---
Support Local Journalism
---