Vail Valley Voices: Don't panic about swine flu, but do wash your hands
Drew Werner
Vail, CO, Colorado
newsroom@vaildaily.com

Is the swine flu the next potentially deadly infectious disease to spread across the United States, or just another annoyance that reminds us to be better about hand washing and staying home when we are sick?
I received a call from one of Eagle County's public health nurses. It was after work on Friday and I was reading about the spreading outbreak in my PC. She had been in regular communication with leaders in public health at the state level throughout the day as this news enfolded.
After we spoke, a health news alert was sent to physicians throughout Eagle County by our Health Department to keep them informed. Since then, the situation has evolved rapidly, with our public health nurses, leaders and county commissioners staying ahead of things. We are fortunate to have such a dedicated, excellent up-to-date team working for us.
---
---
Influenza A is a common viral infection with several individually unique subtypes. The most common one called H1N1 has two distinct types. One of these circulates yearly, changing slightly and allowing it to infect people again and again. The other H1N1 subtype is called swine flu and, appropriately named, it infects only pigs.
What is most interesting is that all of these Influenza A types seem to have their origins in the pandemic flu strain of 1918, which killed 50 million people worldwide. While swine flu rarely infects humans, it was only through direct contact with pigs. Prior to our current outbreak, person to person transmission of swine flu was not thought to exist.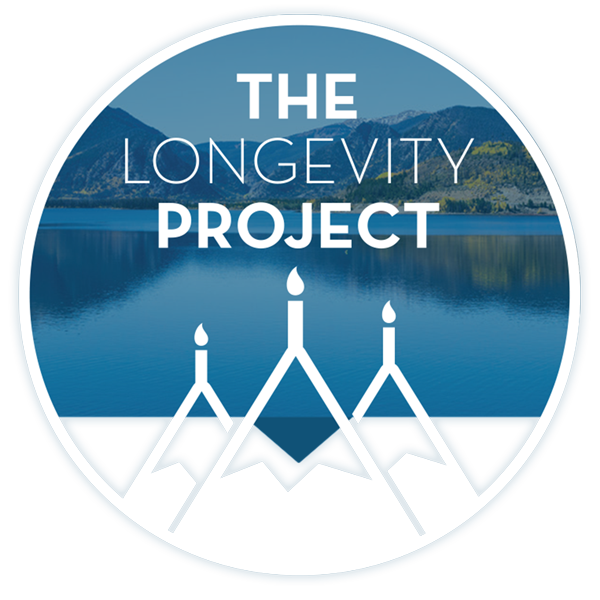 Participate in The Longevity Project
The Longevity Project is an annual campaign to help educate readers about what it takes to live a long, fulfilling life in our valley. This year Kevin shares his story of hope and celebration of life with his presentation Cracked, Not Broken as we explore the critical and relevant topic of mental health.
---
---
Ninety-one years after the 1918 flu pandemic, its progeny seems to have made the jump from swine to human and then the development of the ability to spread through person-to-person contact.
On April 21, two children in the United States were confirmed to have swine flu acquired from human-to-human transmission. Both children have fully recovered. Since then 38 others in the United States have been confirmed to have the swine flu. Several have been related to each other with the largest grouping of cases, 28, seeming to be related through school contacts after a trip to Mexico. The Centers for Disease Control (CDC) has confirmed the swine flu isolated from those infected in the United States matches the one seen in Mexico. The cases here, however, seem mild with no deaths reported and excellent recovery from the illness.
So where does this leave us? Hopefully educated, aware and ready to act if needed. If you have flu like symptoms that include fever, lethargy, lack of appetite, coughing, runny nose and sore throat, stay home to avoid exposing others. Rest, plenty of fluids, Tylenol or Advil to relieve symptoms and the tincture of time is the best remedy. You are contagious from the early onset of the illness, through any fevers and until symptoms are clearly resolving. As with all infectious illnesses, these guidelines from the CDC hold true:
---
---
There are everyday actions people can take to stay healthy:
n Cover your nose and mouth with a tissue when you cough or sneeze. Throw the tissue in the trash after you use it.
n Wash your hands often with soap and water, especially after you cough or sneeze. Alcohol-based hands cleaners are also effective.
n Avoid touching your eyes, nose or mouth. Germs spread that way.
n Try to avoid close contact with sick people.
n Influenza is thought to spread mainly person-to-person through coughing or sneezing of infected people.
n If you get sick, CDC recommends that you stay home from work, school or day care and limit contact with others to keep from infecting them.
It is very important to also remember at this time that:
n If you are sick it does not mean you have the swine flu.
n If you recently travelled to Mexico, it does not mean you will get the swine flu.
n If you have been exposed to someone who is sick or has travelled to Mexico recently, it does not mean you have or will get the swine flu.
n Currently the CDC is not recommending routine treatment for exposure to the swine flu or treatment in mild cases.
n If you should get the swine flu, you can expect to recover with rest, fluids and time.
n Re-read the everyday actions above!
Our county health department is very well informed and up to date with the latest information and recommendations. Our county board of health and county commissioners met Monday afternoon to stay abreast of the situation and will continue to do so. Thanks are due to all who have worked hard to keep us informed, up to date, prepared and healthy!
General public information can be found at: http://www.eaglecounty.us/ and click on swine flu update or directly from the Colorado Department of Public Health and Environment at http://www.cdphe.state.co.us or from the Centers for Disease Control web site at http://www.cdc.gov/swineflu. The Colorado Department of Public Health and Environment also has their CO-Help Line at 1-877-462-2911. It is open from 6 a.m. to 10 p.m. and one of their staff members can answer your questions directly.
At this time, the swine flu is just another annoyance that reminds us to be better about hand washing and staying home when we are sick. It has our state, national and even world health leaders concerned because of its potential to spread and infect many. Now is not a time to panic, but to use your head, and follow some simple advice.
Drew Werner is a family physician based in Eagle.
---
Support Local Journalism
---