Vail Valley Voices: How we can honor 9/11's victims
Matthew Kennedy
Vail, CO, Colorado

9/11 ranks with JFK's assassination, the Challenger accident, even Obama's election. It's an occasion Americans remember where they were when they learned of the event.
I was living in the greater Washington, D.C., area. I had just returned from a run. One of my roommates told me the World Trade Center was attacked. He remarked thousands would die; I thought hundreds, but thousands? A degree of naivete existed.
We were watching television when United Airlines Flight 175 crashed into the South Tower. A short time later, CNN reported a plane dived into the Pentagon.
---
---
I immediately called the nearest blood donation center. The first response I received was "when can you get here?" I drove to the blood center ASAP. Donating blood was the only contribution I could make during the national crisis. I wasn't serving in the military, intelligence, law enforcement or diplomatic communities. I volunteered at the hospital's blood center for the next three days.
What astounded me was seeing a line stretching around the hospital. I was ashamed a tragedy of 9/11's magnitude was the only time Americans illustrated en masse a desire to serve the country. It saddened me to think how far ahead the country could advance politically, socially and economically if we illustrated the same dedication on a regular basis.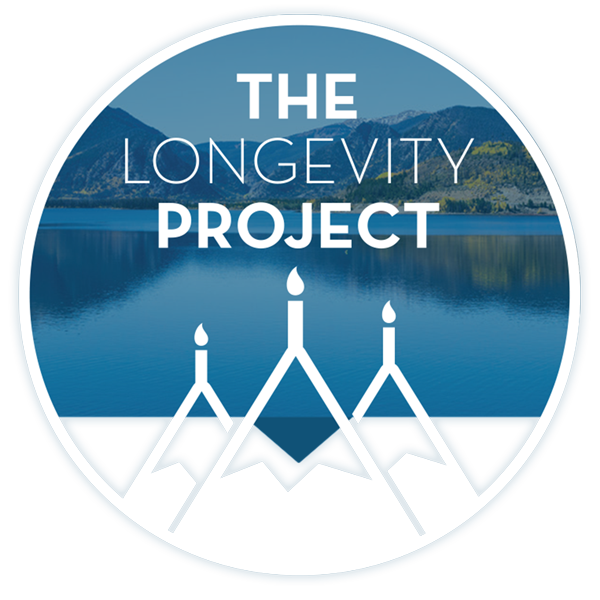 Participate in The Longevity Project
The Longevity Project is an annual campaign to help educate readers about what it takes to live a long, fulfilling life in our valley. This year Kevin shares his story of hope and celebration of life with his presentation Cracked, Not Broken as we explore the critical and relevant topic of mental health.
---
---
Sept. 11, 2001, instigated an interest in international terrorism. The issue had never interested in me. I viewed it as a regional matter, not a broader problem. But 9/11 changed my perspective. I don't know how many books and articles I've read about the Al Qaida-militant Islamist threat since then. The tragedy served as the main motivator for my master's dissertation.
The attack's 10th anniversary will revive memories across the country. Three observations can be made about the country's status over the last 10 years:
n Another 9/11 style attack hasn't occurred.
---
---
n The U.S. counterterrorism system has changed, yet problems remain.
n Al Qaida has morphed.
Al Qaida 's primary objective is another 9/11 style operation. The chances are slim it will occur. That doesn't mean a smaller series of attacks might not occur. A terrorist group can plan and attempt 100 attacks; it requires only one to succeed. The U.S. remains in Al Qaida's crosshairs.
A key issue that allowed Al Qaida to execute the 9/11 attacks was the failure of the intelligence and law enforcement communities to interacting on counterterrorism matters. The Patriot Act resolved the problem. Both entities now cooperate on counterterrorism issues. Their joint efforts have disrupted various plots in the U.S. These have included operations directed at New York City's Times Square and subway system.
The main issue facing the U.S. counterterrorism community is a lack of information sharing. This is especially problematic between federal, state, and local authorities. The system has improved, but plenty of challenges remain.
The Department of Homeland Security attempted to modify the problem by creating fusion centers. Its purpose is to bring the various counterterrorism entities into a central location. Fusion centers are located throughout the 50 states and major cities. The prime problem is federal authorities' continued refusal to allow state and local officials access to top-level intelligence – intelligence that may permit both entities to detect and thwart terrorist plots.
The Al Qaida of 2001 metastasized. The group lost its ability to directly initiate operations shortly after 9/11. The U.S. attacked and neutralized the group's prime training grounds in Afghanistan shortly after the attacks. Al Qaida's central organization now serves as a training-financing source, plus ideological inspiration.
Post 9/11 Al Qaida linked attacks – Bali, London, Madrid, Riyadh, Istanbul, and the Casablanca operations – had the aforementioned characters, but none were directly connected to Al Qaida 's main organization.
Al Qaida has sought to compensate for its diminished operational capabilities. It has aligned itself with groups sharing similar objectives. This is the case with its affiliates in Algeria, Yemen and Iraq. It has also established links to several organizations in South Asia and the Horn of Africa, most notably Lashkar-e-Toiba and Al Shaabab.
The American-led effort against Al Qaida prevailed in decreasing attacks against European and U.S.-connected targets. The last major operation against a European target occurred in London on July 7, 2005. Most of Al Qaida 's affiliates have since focused their attacks against Algerian, Iraqi, Yemeni, East African, Afghan, Pakistani and Indian sites. There have been several failed attempts at striking the U.S. homeland, most notably by Al Qaida's surrogate in Yemen, Al Qaida in the Arabian Peninsula.
The Al Qaida threat of the late 1990s and early 2000s diminished. The menace has changed; the danger hasn't. The key to its neutralization is a continued refinement of the nation's counterterrorism system.
We can honor the 9/11 victims by ensuring the issue is addressed – and maintaining a continued vigilance of Al Qaida and other militant Islamist activities.
Matthew Kennedy has a master's degree in diplomatic studies from the University of Westminster in London. He's lived in Europe, Asia and Russia. Email him at intl.affairs@yahoo.com.
---
Support Local Journalism
---