Vail Valley Voices: Legislator finds offseason very busy
Millie Hamner
Vail, CO, Colorado

I have had two major goals during this off session: connect with my constituents in state House District 56 to be in touch with their interests and needs and raise funds necessary to run an effective campaign in 2012.
To these ends, I have been very busy attending important events in Eagle, Lake, and Summit counties and interacting with constituents. If you haven't received my "Legislative Update" and input card that I've been distributing during these interactions, let me know and I'll be happy to provide you and your friends with a copy.
I have met with every town council (there are 12!) and every set of county commissioners (there are three!) in the district to introduce myself, provide a legislative update, and listen for ideas to shape my legislative agenda for 2012.
---
---
I have walked in parades from Eagle's Flight Days to Leadville's Boom Days. I have met one on one with several mayors, town managers and county CFOs. I have attended events ranging from the Women's Foundation luncheon in Vail and the Literacy Project luncheon in Avon to the Pro Cycling Challenge in Vail and Breckenridge. One of my summer highlights was awarding Levi Leipheimer with a bottle of champagne on the victory stage in Vail!
My list of activities and events has included interesting tours of important places in the district such as the Climax Mine, the Vail Surgery Center, Round Up River Ranch, Walking Mountain Science Center and the Healy House Museum. I've also attended important meetings like the Forest Health Advisory Council, the I-70 Coalition Board meeting, and the Early Childhood Summit.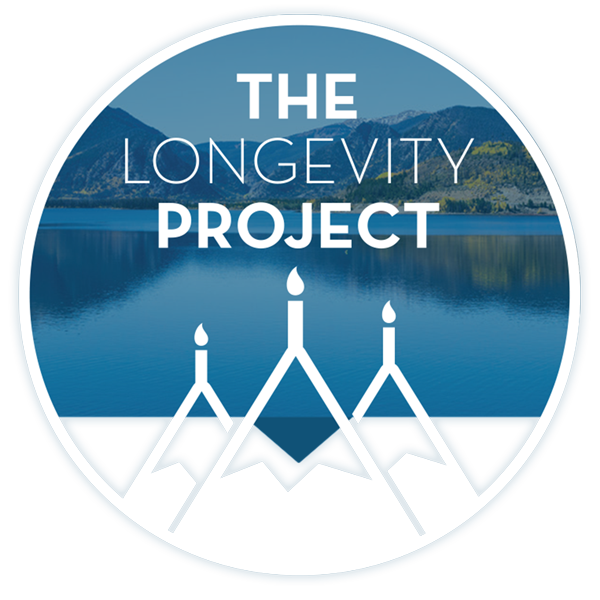 Participate in The Longevity Project
The Longevity Project is an annual campaign to help educate readers about what it takes to live a long, fulfilling life in our valley. This year Kevin shares his story of hope and celebration of life with his presentation Cracked, Not Broken as we explore the critical and relevant topic of mental health.
---
---
I've learned a lot through my attendance at conferences such as the NCSL Teen Pregnancy Prevention conference and the Read to Learn, Learn to Read conference. I've co-hosted events like the Early Childhood Options forum and the Workforce Center jobs Town Hall.
I had the honor of introducing Senator Bennett at his Town Hall meeting in Avon and attending Congressman Polis' events in Summit and Eagle County. It's been fun participating in active events like serving dinner at the Rotary Club community dinner, hiking into Jared Polis' proposed wilderness on the Acorn Creek trail, climbing Mount Democrat, walking in the Vonnie's Voice event in Leadville, speaking at the Edward's 9/11 memorial event and drinking beer at the Breckenridge Oktoberfest!
I'm not sure why this time of year is called "off session" because I've sure felt "on"!
---
---
Please be sure to let me know about upcoming events and opportunities to put on my calendar as I continue to develop critical relationships and understanding of my constituents in House District 56!
Boundary change
The Reapportionment Commission has completed its recommendations regarding the redesign of House Districts that will take effect after the November 2012 election. My current House District 56 is slated to undergo some fairly significant change. We will send revised maps to you as soon as they are finalized.
The major changes include: district change from 56 to 26; exclusion of Gypsum and west in Eagle County; exclusion of Lake County; addition of Grand County.
I'm really going to miss the people in Lake County, Leadville and Gypsum who I've been representing. I will continue to work with them for the next year until the reapportionment maps take effect.
An interesting facet of these changes is that there currently is a state representative in Grand County, Republican Randy Baumgardener, who resides in Hot Sulphur Springs. It is unknown at this time whether he will be my opponent in the November 2012 election.
Although these changes present a new challenge to me, I've always operated as if I'll have a tough race in 2012. I'm out in my communities every weekend and as often as I can during the week walking door to door to meet constituents at their homes.
New laws
One hundred and three of the bills that we passed during the 2011 legislative session have gone into effect since Aug. 10. For a full listing of our new laws and more, check out the 2011 Bill Digest. But for now, here's a brief selection of bills that we passed last session that are now law:
n HB 11-1210: I-70 Mountain Mobility (Rep. Hamner and Sen. Nicholson): Accelerates efforts to reduce congestion on I-70, Colorado's major east-west corridor, by requiring CDOT to recommend mobility improvement actions. Local governments and businesses will be consulted, and considerations will include available funding, safety, transit options and traffic demand management options.
n HB 11-1126: K-12 Parent Involvement in Public Schools (Rep. Duran and Sen. Hudak): provides parents with more opportunities to get involved in improving struggling schools.
n SB 11-120: Protection for Youth in Foster Care (Rep. Kefalas and Sen. Newell): Provides new rights and services for youth in foster care, including assistance in obtaining free credit reports, protection from identity theft and greater access to extracurricular activities.
n HB 11-1032: Restorative Justice (Rep. Lee and Sen. Newell): "Restorative justice is a simple concept that can do a world of good for victims of crimes and those who committed the crime, by facilitating healing between the two parties," said Rep. Lee. "It can also save the state money by reforming our justice system."
n SB 11-256: Graffiti Reduction (Rep. Ferrandino and Sen. Guzman) Designed to help minimize property damage and the eyesore of unwanted graffiti. The act will allow repeat offenders to be charged based on the aggregate costs of property damage caused over multiple incidents of illegally creating graffiti. It also allows judges to use alternative sentencing, including restorative justice.
Climbed 14er
On Tuesday, July 26, my colleagues from both chambers and both parties hiked Mount Lincoln and Mount Democrat (get it?) to raise money for Capitol Dome repairs.
Our beautiful Capitol, with its signature gold dome, is not only historical and majestic, it is also falling into disrepair. Because of a limited budget, we're relying on donations to help make those repairs and restore our statewide icon. Some public historic preservation funds have been used but we need your help to get us all the way there.
If you'd like to support our hike to help repair the dome , you can give $5 for every 1,000 feet I hiked ($70) or any other amount you'd like.
Checks can be mailed to 2100 Downing Street, Suite 300, Denver, CO 80205 and should be made out to "Capitol Dome Restoration Fund". Be sure to put "Hike for the Dome" in the memo line. Or you can go to the Share in the Care website to make an online donation. Or you can make an instant $10 donation by texting the word DOME to 50555.
Please feel free to write me at rephamner@gmail.com, or call my off session office at 970-389-4542. I'll be touring the district this summer and fall, and will keep you updated with my schedule.
Millie Hamner, D-Summit County, represents Eagle County in the state House of Representives.
---
Support Local Journalism
---