Vail Valley Voices, Linda Stamper Boyne: Searching for The One
Linda Stamper Boyne
Vail, CO, Colorado
newsroom@vaildaily.com

I recently found myself in a strange new position. Through a series of circumstances, I ended up in the situation to be interviewing and hiring someone.
This was a first for me. I'd never been on the flip side of a job interview. I had this image of the interviews, me wearing one of my 1990s lady power suits and a string of pearls, asking all the stock questions: "Where do you see yourself in five years?" "Tell me your greatest achievement." "How do you handle stress?"
(By the way, the correct answer to the last one would be, in this order: deep breathing; reorganizing; chocolate; working out; screaming; crying; and if all else fails, vodka.)
---
---
I Googled interview questions before the meetings just to be prepared. The results were interesting, to say the least.
Some of the interview questions used out there are weird, people. I'm sure there is some sociological research as to what they are supposed to reveal about a person, but since I don't know exactly what that is, how could I ask someone questions I couldn't even answer?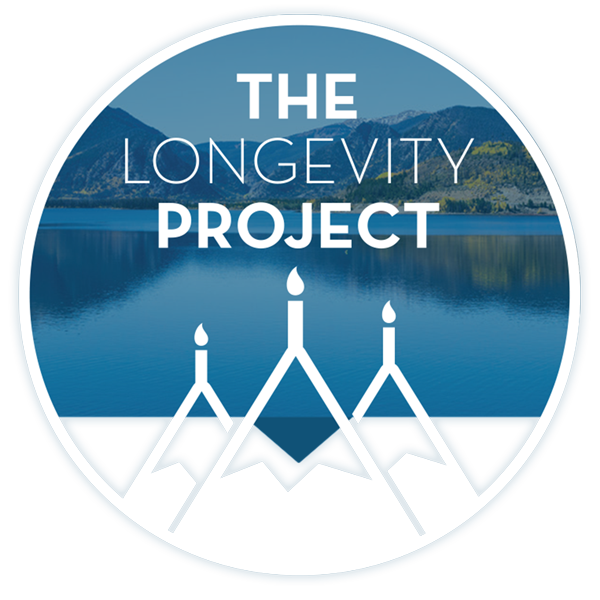 Participate in The Longevity Project
The Longevity Project is an annual campaign to help educate readers about what it takes to live a long, fulfilling life in our valley. This year Kevin shares his story of hope and celebration of life with his presentation Cracked, Not Broken as we explore the critical and relevant topic of mental health.
---
---
Since I didn't want to appear as if I'd lost my mind, I refrained from asking the following: Why is there fuzz on a tennis ball? What superhuman power would you choose to have? How many times do the hands of a clock overlap? How would you weigh a plane without a scale?
Then I found the battery of questions that you can't ask in an interview. This stopped me short. Wait a minute; I want to know some of this stuff!
Among other things, I couldn't ask where they lived, how old they were or if they had kids. Some of the banned questions are what I've always asked in a regular exchange with someone new. I began to wonder if I had been offending people in general conversation for years.
---
---
I clearly understand the discrimination laws that lead to the restrictions, but suddenly these sorts of questions were all I could think about. I felt powerless to keep some of them from coming out of my mouth! I was like Austin Powers staring at The Mole, blurting out his inner monologue, unable to control himself.
There were questions I really needed to ask. Answers I needed that were very pertinent to the job I was trying to fill. Do you like red wine or white wine? Is your food philosophy "Eat to live" or "Live to eat"? Are you a morning person? How do you feel about sharing? I didn't know how to ask these things without risking a lawsuit.
When I finally got in the same room with the applicants, the actual interviews felt so stilted. It was like a bunch of really short blind dates, except I had some background information on the interviewees, thanks to their resumes. At least I didn't have to head into a meeting armed only with: "He's really cute and has a great personality and he's the brother of my sister's dog sitter."
There was the same sense of anticipation that maybe this was The One, but I tempered the excitement with the reminder not to put all my eggs in one basket. There are other fish in the sea after all.
There was the initial greeting, sizing them up, seeing if I liked them. Conversations tended not to flow as much as be pushed along by the lovely set of questions I prepared ahead of time. I sat half listening to the answers while trying to determine if they met my requirements, if we'd get along, if they were The One.
And then the awkward ending, cutting it short if it was clearly not going to work out, trying not to jump up and down if I really liked them. And the infamous line uttered in both situations, "I'll call you."
There comes a point in every situation when research can hinder the process and you have to rely on instinct. In the end, interview process complete, I did just that and I found The One.
Blind dates, on the other hand, well, that's a whole other story.
Linda Stamper Boyne of Edwards writes weekly for the Vail Daily. She can be contacted through editor@vaildaily.com. You can comment online, as well, at http://www.vaildaily.com攮
---
Support Local Journalism
---