Vail Valley Voices: Other options for Eagle besides Eagle River Station
Paul Kulas
Vail, CO, Colorado
newsroom@vaildaily.com

Adam Palmer's recent letter, "Keep Eagle unique," sparked my commentary.
To begin, up until this point I would have voted "yes" for ERS. I still think we could use a Target here in Eagle, but not there. No, thanks to Adam's piece, I've thought it through. I've changed my vote to "no."
First, Adam makes a great point that assets in Eagle are way underutilized. More should be done to promote Broadway and the Capitol Street district in Eagle Ranch. To add to that, Eagle has great parks " more concerts and events should be held there.
---
---
Most of the year, the fairgrounds sit empty. If the property is underperforming " and it appears that it is " come up with plans so that the property makes money for the town and county year-round.
The burning problem to solve is that the town needs money.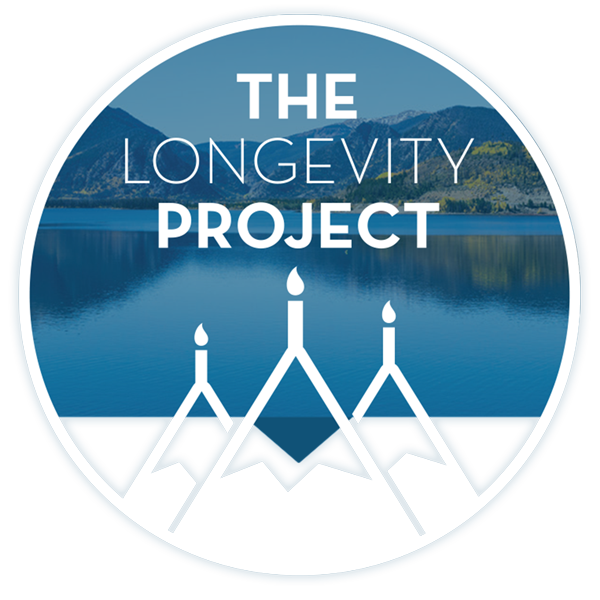 Participate in The Longevity Project
The Longevity Project is an annual campaign to help educate readers about what it takes to live a long, fulfilling life in our valley. This year Kevin shares his story of hope and celebration of life with his presentation Cracked, Not Broken as we explore the critical and relevant topic of mental health.
---
---
To start, Eagle should encourage small businesses that meet the demographic to move here. For example, there are lots of little outdoor companies in Jackson, Wyo. Cloudveil is there and so is Teton Gravity Research.
The greatest skiing, mountain biking and kayaking are right out our back door. Why not encourage small outdoor-apparel- and equipment-makers to come to Eagle?
Suzy Price wrote, "High tech won't come here." This is a blanket statement, mostly not true.
---
---
While it's not practical for Apple to move here, most of high tech is small companies. I guarantee you that Eagle has plenty to offer to small, high-tech startups.
We're a small, high-tech startup working on a new concept for social networking. We're right here in Eagle.
No, Suzy, it's great here. Eagle has two airports nearby. I never fly out of Denver. There's fiber running by on Interstate 70. Bandwidth is readily available.
Denver and Boulder are a hub of high tech " plenty of engineering talent around who'll gladly telecommute or relocate. Lots of VCs nearby.
We go skiing every Friday. We don't miss powder days. When we're burned out on coding or something, we go for a hike, four-wheeling or mountain biking. Sometimes we bring our laptops with us.
Hey, Suzy. Have you ever owned a high-tech company? Started with nothing more than your own money and a few lines of code and made a business? If not, then I don't see how you can understand the culture of a small startup. I've owned three startups now. Eagle has plenty to offer!
Colorado is rapidly becoming a leader in renewable energy. A nascent market is developing here. Xcel Energy just announced it's going to build the second-largest photovoltaic solar farm in the United States in Alamosa County.
Eagle has plenty of sunny days, just like Denver and Boulder. Engineers around the country are working on solar technologies right now, some of them from their basements or small offices.
Holy Cross is the power company up here; it gets it. It's watching with great interest what Boulder is doing with smart metering. So the business environment here is great for renewable-energy startups. Why not encourage them to come here?
Eagle has plenty of office space available on Capitol Street right now. There's space in the live-work units. I understand more office space is planned in Eagle Ranch.
So don't tell me there's no room for business. And the companies that I'm talking about, the employees work remotely. These businesses operate efficiently. They don't need lots of office space. Where will they live? There's plenty of property on the market right now.
My point is that small companies such as these pay well and provide benefits, and they grow. Get them here, and they'll help diversify, support and strengthen the local economy. They complement the economy because they buy houses, use services and buy jewelry, furniture and trinkets.
Is it too much of a stretch to think that the next Twitter, Patagonia or breakthrough solar company couldn't come from Eagle? No, it's not. If I have it my way, we'll be one.
One big problem in Eagle and the valley is that there's not a diverse range of salaries and not enough professional-type jobs. You have construction jobs, service jobs and upper-income earners. Not much between.
More should be done to bridge this gap of income levels and to build a healthy economy up here. Market Eagle to companies of the type that I mentioned, which offer midlevel salaries, and you start to fill in the gap.
Now is the time to build an economy that's diversified to create a bigger market of those who'll purchase homes, goods and services in good times and bad. Who don't have to sell their homes at a loss in a down economy.
Next, I know the town or county doesn't own the ERS land. But why not buy it back and put a solar farm out there? The town and county could make money while providing enough power to cover all the electricity for, say, the senior center in Eagle.
What better statement for Eagle and the county to make than when people drive by on I-70, they see a bank of solar panels? That's free advertising that the town and county could never buy at any price. There's huge tax incentives available. The installation would qualify for five-year accelerated depreciation.
Right now, Twitter is sponsoring a business-plan contest. Twitter is led by technology all-stars, yet it has enough humility to ask its users to tell them how to make money.
A business-plan contest could be held here: "Submit a plan to show us how to generate money for Eagle and the county without building on ERS."
Ideas that are implemented would be rewarded. A successful business gets there by listening to its customers. Instead of holding town meetings where everyone shouts and argues and feedback is lost, ask that people put their ideas on paper.
Ask them to prove their ideas are qualified and are economically feasible. Do so, and you'll get great ideas, I promise you.
Sounds great. But the problem is that the leadership up here doesn't get it. For example, the commissioners chose a company in Texas to design their new logo when there are plenty of qualified people right here in the valley. Not only that, they paid five times more than fair market value.
Finally, it might come down to "put your money where your mouth is." Telluride faced a similar issue as ERS. Some developer wanted to develop 570 acres on the valley floor in town. The town rallied against it and raised money to buy the land back. It raised money from environmental groups and private parties " Google "Telluride land buy taps new sources."
The same could be done with ERS. Letters and e-mails could go out. Enough money could be raised to buy back the land. It could probably be bought back at a bargain, given the economy and the strong opposition. Anyone can write letters to the Vail Daily. So here's my check for $1,000.
In summary, "no" on ERS. Development makes sense, but not this development.
Work smart to create revenue. Take care of the businesses that are already here. Helping them grow equals sales tax dollars. Encourage more business. Leverage assets to create cost savings plus sales tax dollars. Listen to the people. Recognize the problems. And fix them.
Paul Kulas lives in Eagle Ranch and has been a high technology entrepreneur since 1991. His company, Belles Camp Communications, is in the early stages of a new concept for social networking. Paul can be reached at 970-328-0400 or paul@bellescamp.com.
---
Support Local Journalism
---