Vail Valley Voices: Public retirement fund runs a big risk
Colorado's Public Employee Retirement Association, the massive public sector retirement administrator, is poised to disappoint public employees and rip a bigger hole in taxpayer pockets if the economy does not grow as PERA expects. It is short by $22 billion, or $12,000 per Eagle County household.
It has a delicate 30-year plan to fill the hole, but if the economy does not return to the good old days, PERA must either take greater investment risks to capture higher returns or fall short. If it succeeds, retirees take the winnings. If it lags, taxpayers are on the hook.
Millions of similar "heads I win, tails you lose" deals with taxpayers are at the heart of the current financial crisis. Everyone from big banks to homeowners play the game.
---
---
These deals even have a technical term: moral hazard. PERA drives its investments harder than it would if taxpayers were not serving as human airbags.
If PERA's portfolio stumbles, chances are that taxpayers' home equity and retirement funds will have been whacked, too. So taxpayers take a double gut punch financially.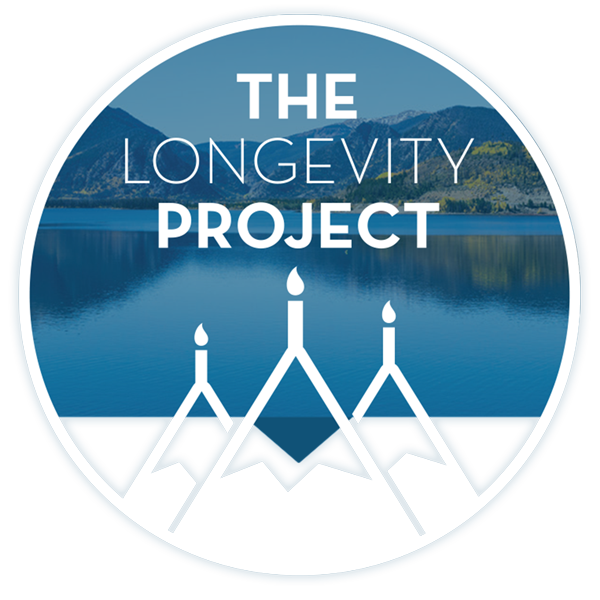 Participate in The Longevity Project
The Longevity Project is an annual campaign to help educate readers about what it takes to live a long, fulfilling life in our valley. This year Kevin shares his story of hope and celebration of life with his presentation Cracked, Not Broken as we explore the critical and relevant topic of mental health.
---
---
It is common for traditional pensions, PERA included, to chisel young and mobile employees. For folks who leave in the first five years, PERA keeps a big piece of money that was ostensibly contributed on their behalf.
Then, regardless of employment period, folks who leave and transfer their pension money elsewhere are given a 3 percent annual return instead of the 8 percent PERA officially expects that their money will earn. If PERA is right, that's a knee-capping 5 percent reduction in annual return.
Third, late career pension benefits accumulate faster than growth in underlying investments attributable to an individual. Superficially, it sounds like a bonus for senior employees, but they should been credited these gains earlier in their careers.
---
---
Instead the system is a powerful prod to employees to stick with jobs they may have long since mastered and now find unfulfilling.
These powerful manipulations pilfer self-determination from employees. In the big picture, they calcify an otherwise flexible workforce that the economy needs to adapt quickly and progress.
PERA is also a tempting political tool. A recent governor is now a highly paid employee of a private foundation and simultaneously accruing PERA service credit. As a candidate, the current governor suggested loaning PERA money to businesses. If PERA's investment folks thought that was a profitable idea, they'd have beaten the governor to it.
Further, legislators belong to PERA. Same goes for 12 of the 15-member PERA board. They have an irreconcilable conflict between their personal finances and taxpayers' interests. By its nature as a rich, governmentally controlled creature, PERA's charms for the politically adept are, well, alluring.
Transparency is a problem, too. One of PERA's own board is so frustrated by PERA secrecy surrounding benefit payouts that he has sued to get a look behind the curtain. PERA is fighting tooth and nail.
Meanwhile, PERA is pressuring other public institutions, as well. The 30-year plan to rectify its past mistakes ratchet up PERA's take of member payroll from 22 percent now to 30 percent by 2018. That 8 percent hike in payroll costs impose a huge financial burden on PERA members, their employers and, of course, taxpayers.
The pension system is another strand of barbed wire tightly restricting Eagle County School District's freedom of action.
Traditional public schools are barred from leaving the system. Unless they make the productivity gains they have found so difficult or push through even heavier tax burdens, financial gravity will push the district toward non-PERA platforms: charters, on-line schooling, and vouchers.
It is hard to avoid the conclusion that PERA pursues its own economic interests separate and distinct from members, especially junior members, taxpayers and citizens in general.
Seven common sense reforms leap out:
1. PERA should fully and regularly disclose its financial, political, and legal risks to its members, taxpayers, and employers.
2. Contributions made on behalf of employees and related investment earnings should be credited to members personally when they occur.
3. PERA members should not be exempt from Social Security, in the interests of equal treatment under the law with non-PERA workers.
4.Taxpayers should drop their guarantee of PERA's financial mishaps.
5. Participants should be allowed to exercise their right to choose the mix of compensation paid today and that deferred for retirement tomorrow, above a basic pension.
6. Members should have a choice of risk-reward options for their retirement funds, above that necessary to fund a basic pension conservatively.
7. And member should have explicit, individually signed, legally enforceable contracts with their pension provider.
America's financial pressures are tectonic in nature. Camels. Backs. Straws. You get the picture. PERA will change. The direction is predictable. The only real question is when.
Vince Emmer is a financial analyst who lives in Eagle. He can be reached a vince.emmer@mygovspending.com
---
Support Local Journalism
---