Vail Valley Voices: Schools doing a great job
In a few weeks voters will be asked to approve a property tax increase for the Eagle County School District. Many feel this is absolutely the wrong time to ask for a tax increase. But considering this measure will affect so many, we do a great disservice to the community if we simply dismiss it.
Even if your kids left home long ago, I'll bet you know someone with kids in school, such as your electrician, your physician or the EMT who came to your neighbor's house last week after a 911 call.
Recently I met with Phil Onofrio, chief financial officer of Eagle County Schools, to discuss the direction of the district and how reduced state funding may affect it. What I gleaned is laid out in today's commentary. Considering all that's at stake, I hope my words initiate a debate because this vote deserves a conversation.
---
---
Before reviewing the data, let's put this issue in context. When minorities comprise 50 percent of the student population (30 percent do not speak English), our educators face unique challenges. Therefore, I hope the voters will be mindful of those demographics and their attendant challenges when making up their minds.
As long as public schools are funded with taxpayer dollars ,they have four primary responsibilities.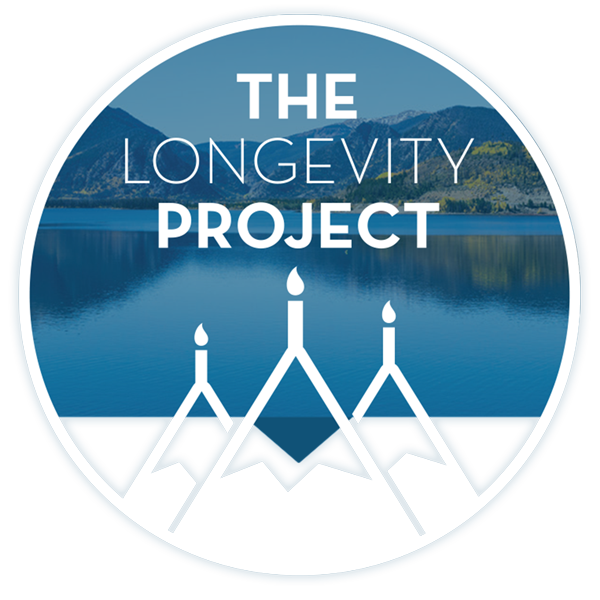 Participate in The Longevity Project
The Longevity Project is an annual campaign to help educate readers about what it takes to live a long, fulfilling life in our valley. This year Kevin shares his story of hope and celebration of life with his presentation Cracked, Not Broken as we explore the critical and relevant topic of mental health.
---
---
1. The safety of our children.
2. Preparing students for responsible citizenship.
3. Instilling a sense of pride in being Americans.
---
---
4. Educating.
The following is a look at each of those responsibilities:
1. Parents with children in school can best ascertain how well the first responsibility (safety) is being fulfilled. The rest of us have to make assumptions, so let's assume the district fulfills this obligation.
2. While it's a parent's job to prepare their children for responsible citizenship, when kids are in the care of educators seven hours a day, five days a week, nine months a year, schools are made a part of this equation by default.
Measuring responsible citizenship is difficult, but a starting point might be to evaluate the district's policies regarding student behavior, which as a lay person I thought were very clear, especially those concerning dress code, offensive language and bullying. Anecdotally, my personal interactions with students and teachers have been most positive.
3. One way the district ensures American culture and history are presented factually and without bias is by inviting members of the local Veterans of Foreign Wars to speak to the valley's students, something the district has done for years – kudos! How the district embraces our culture is also revealed at the beginning of every school day – i.e., are students required to recite the Pledge of Allegiance?
Reciting the pledge is a state law. Unfortunately, it's not being done in all of the district's classrooms. This may seem like a small matter to some, but if an individual teacher eschews reciting the Pledge of Allegiance, aren't we compelled to ask what other aspects of American culture he or she disregards? In fairness, though, this is likely an individual teacher issue rather than one of district policy.
4. Polling indicates a plurality of voters believes the quality of education in the district is adequate and that it remains steady. However, CSAP scores present a far more positive picture. Based on CSAP, Eagle County students test anywhere from 5 to 11 percent better than the state average, depending upon the subject.
Equally important, scores are trending upward. Additionally, since 2008, math scores for white kids have improved 11 percent, while minority scores have improved 30 percent. Similar results apply to kids deemed to live in poverty when measured against their non-poverty counterparts. During that same period, non-poverty kids' test scores increased by 20 percent, while poverty test scores improved by an eye-popping 34 percent.
These statistics and more are available on the school district's website, but what voters should understand is that using CSAP scores as the criteria, Eagle County educators are doing an exceptional job in a very challenging environment.
Regarding the district's administrative practices: As a percentage of its budget, the district's administrative salaries and benefits are among the lowest in the state, as is the current school property tax rate. Meanwhile, the district is at the vanguard of outcome-based compensation policies, and school officials from around the nation routinely seek out our school district's administrators at conferences to see how it's done. And who can complain when a public entity integrates accountability and performance pay metrics into its culture as the school district has done?
Space limits detailing all the belt-tightening measures already taken – i.e., forestalling the purchase of new school buses and computers, reducing custodial and maintenance staff, etc. But those reductions can go just so far before the district is forced to eliminate teachers – which means increased class size – and that's the real issue.
Flaws exist within any public entity. It is "government," after all. But outstanding CSAP results combined with innovative strategies to improve the quality of education while reducing operating expenses speaks volumes. So come November, we will make a choice. Will we view the proposed tax increase as a burdensome tax or as an investment in the community's future?
Quote of the day: "A man never stood so tall as when he bends to help a child" – Unknown.
Butch Mazzuca is an Edwards resident.
---
Support Local Journalism
---