Vail Valley Voices: Sexual preference just like skin color
Rob Spangler
Vail, CO, Colorado
newsroom@vaildaily.com

I feel I must respond to Josh and Heather Thompson's ignorant and bigoted letter, "Selling out."
This type of intolerance and thinking leads gay teens to commit suicide because they think they have nowhere to turn. It also leads to hate crimes against gay people and any number of injustices and prejudges perpetrated upon millions of gay people.
Thousands of gay people have been murdered over the centuries just because of who they are.
---
---
Unfortunately, Moses and Paul did not have modern science and its' recent findings regarding sexual orientation when they wrote the scriptures pertaining to this subject thousands of years ago.
I am sure they would regret what they wrote if they knew the carnage over the centuries that those few passages have caused a group of people that can't change who they are.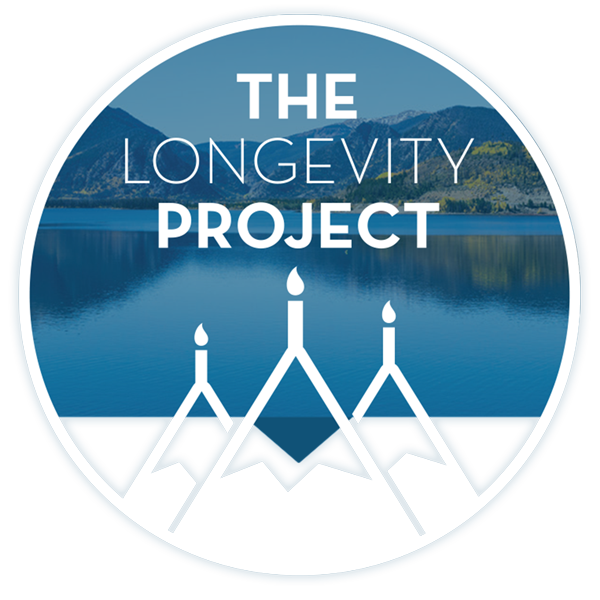 Participate in The Longevity Project
The Longevity Project is an annual campaign to help educate readers about what it takes to live a long, fulfilling life in our valley. This year Kevin shares his story of hope and celebration of life with his presentation Cracked, Not Broken as we explore the critical and relevant topic of mental health.
---
---
Unfortunately also are the current churches and pastors that perpetuate these Bronze Age beliefs professing to their congregations that sexual orientation is a "choice" and a "sin" that can be changed.
This is utter fraud.
James Dobson's organization, Focus on the Family, promotes a reparative therapy program changing gay people to straight. They are also affiliated with another evangelical supported organization, Exodus International, which promotes reparative therapy. The Catholic Church also promotes reparative therapy and has a Web site promoting such. All of these so-called reparative programs are based on fraudulent research.
---
---
Thomas Maier writes in the April 22 Scientific American: "Can Psychiatrists Really 'Cure' Homosexuality? Masters and Johnson claimed to convert gays to heterosexuality in a 1979 book. But did they?"
William Masters and Virginia Johnson, a husband-wife team are perhaps the world's most famous sex researchers.
"Back in 1979, on Meet The Press and countless other TV appearances, Masters and Johnson touted their book, Homosexuality in Perspective — a 14-year study of more than 300 homosexual men and women-hoping to build on their groundbreaking sex studies of heterosexuals that had helped ignite America's sexual revolution," Maier writes.
"The results seemed impressive: Of the 67 male and female patients with 'homosexual dissatisfaction,' only 14 failed in the initial two-week 'conversion' or 'reversion' treatment. (The 12 cases of attempted 'conversion' were for men and women who had always believed they were homosexual and were troubled by it, while the 55 'reversion' cases were in people who believed their homosexuality was more fleeting.) During five years of followup, their success rate for both groups was better than 70 percent."
But Maier asks, was that true?
"Prior to the book's publication, doubts arose about the validity of their case studies," he writes. "Most staffers never met any of the conversion cases during the study period of 1968 through 1977, according to research I've done for my new book Masters of Sex. Clinic staffer Lynn Strenkofsky, who organized patient schedules during this period, says she never dealt with any conversion cases. Marshall and Peggy Shearer, perhaps the clinic's most experienced therapy team in the early 1970s, says they never treated homosexuals and heard virtually nothing about conversion therapy."
Maiers says that Masters refused to show the clinic's top associate, Robert Kolodny, the files or let him hear tape-recordings of these cases.
"Eventually Kolodny approached Virginia Johnson privately to express his alarm. She, too, held similar suspicions about Masters' conversion theory, though publicly she supported him. The prospect of public embarrassment, of being exposed as a fraud, greatly upset Johnson, a self-educated therapist who didn't have a college degree and depended largely on her husband's medical expertise," Maier writes.
"With Johnson's approval, Kolodny spoke to their publisher about a delay, but it came too late in the process. 'That was a bad book,' Johnson recalled decades later. Johnson said she favored a rewriting and revision of the whole book … and feared that Bill simply didn't know what he was talking about. At worst, she said, 'Bill was being creative in those days' in the compiling of the "gay conversion" case studies. … But despite his claims, the success of Masters's "gay conversion" therapy have never been proved."
Apparently Masters made everything up! And now huge religious organizations refuse to acknowledge the fraud and continue and to perpetuate their hate.
On Aug. 5, 2009, the American Psychological Association adopted a resolution stating that mental health professionals should avoid telling clients that they can change their sexual orientation through therapy or other treatments.
The "Resolution on Appropriate Affirmative Responses to Sexual Orientation Distress and Change Efforts" also advises that parents, guardians, young people and their families avoid sexual orientation treatments that portray homosexuality as a mental illness or developmental disorder and instead seek psychotherapy, social support and educational services "that provide accurate information on sexual orientation and ity, increase family and school support and reduce rejection of sexual minority youth."
The approval, by APA's governing Council of Representatives, came at APA's annual convention, during which a task force presented a report that in part examined the efficacy of so-called "reparative therapy," or sexual orientation change efforts.
"Contrary to claims of sexual orientation change advocates and practitioners, there is insufficient evidence to support the use of psychological interventions to change sexual orientation," said Judith M. Glassgold, PsyD, chair of the task force. "Scientifically rigorous older studies in this area found that sexual orientation was unlikely to change due to efforts designed for this purpose.
Glassgold added: "At most, certain studies suggested that some individuals learned how to ignore or not act on their homosexual attractions. Yet, these studies did not indicate for whom this was possible, how long it lasted or its long-term mental health effects. Also, this result was much less likely to be true for people who started out only attracted to people of the same sex."
In June 2004, the National Institutes of Health awarded Dr. Alan R. Sanders, a psychiatrist at Evanston Northwestern Healthcare Research Institute, a grant for a five-year study of genetics of male homosexuality. The study analyzes blood samples from approximately 1,000 pairs of homosexual brothers. It also looks at birth order and gender nonconformity in childhood.
In February 2006, with two of the five years of study completed, Dr. Sanders stated that the study had found that genes account for at least 40 percent of homosexuality.
I am hopeful that I have thrown the light of day on the religious hokum and incorrect morality and judgment.
Sexual orientation is just like skin color. People are born that way and should have the same rights and respect as every other minority group in this country.
Bravo for Vail for recognizing an affluent, active and educated group of people that will spend their money and time where they are welcomed.
Rob Spangler is an Edwards resident.
---
Support Local Journalism
---