Vail Valley Voices: The real magic of Christmas
Judd Rumley
Vail, CO, Colorado

"One does not have to believe in magic to believe the magic of Christmas." I read that in the Vail Daily, and I wondered to myself, what difference have Christ and Christmas made on history? This article attempts to shed some light on that question.
I know some believe Christ and Christianity to be an "ancient magical delusion."
Well, Jesus did live about 2,000 years ago, so that makes Him ancient.
---
---
Webster defines magic as "the use of means believed to have supernatural power over natural forces." I prefer miracles but will give that to you.
Now delusion, it seems to me the burden of proof is on those who disbelieve. Did He not walk the Earth some 2,000 years ago?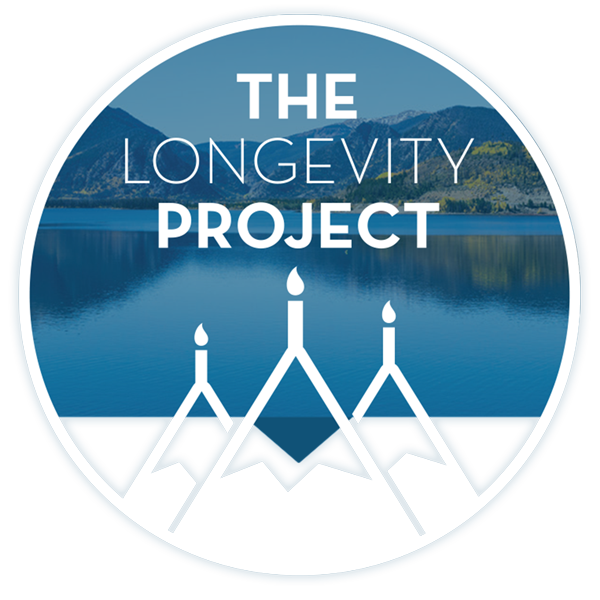 Participate in The Longevity Project
The Longevity Project is an annual campaign to help educate readers about what it takes to live a long, fulfilling life in our valley. This year Kevin shares his story of hope and celebration of life with his presentation Cracked, Not Broken as we explore the critical and relevant topic of mental health.
---
---
Isn't He in the history books? He did live an extraordinary life, and He did make some extraordinary claims. He was put on a cross, and some believe that He rose from the dead like He said.
So just what did His life do for the world? I could and probably should begin with Scripture, but I do not want you to move to the sudoku just yet. So let's see what others have to say.
We'll begin with Newsweek March 29,1999: "By any secular standard, Jesus is the most dominant figure in Western culture. Like the millennium itself, much of what we now think of as Western ideas, inventions and values finds its source or inspiration in the religion that worships God in his name. Art and science, the self and society, politics and economics, marriage and family, right and wrong, body and soul – all have been touched and often radically transformed by Christian influence." That's a pretty amazing statement.
---
---
Newsweek is a secular news organization that has nothing to gain by writing such things.
I know, there have been many ugly atrocities in the name of Christ – crusades, witch hunts, slavery – all wrong in how they grossly misinterpreted the central figure of world history. Such carnage is not the logical outworking of "love the Lord your God with all your heart, soul, mind and strength and love your neighbor as yourself."
But let's just put things in perspective. There were roughly 170 million people killed by other human beings in the 20th century alone. More than half of those (64 percent) came at the hands of men who held atheistic ideologies – Stalin (40 million) and Mao (70 million), to name the two that make up that percentage. These murders logically follow Darwinian philosophy that "only the fittest survive."
Now back to the life of Christ. The baby Lord Jesus grew up into a compassionate model man, the servant leader. In addition to truly loving young people and healing sick people, Jesus educated people. Even if people reject Christ, they cherish what He taught in His sermons, especially the Sermon on the Mount (Matthew 5-7 if you so desire). His influence has led many to take care of orphans and free the slaves (i.e., Wilberforce in England and Lincoln in America). Others have given up the comforts of Happy Valley to make sure the less fortunate are taken care of physically and spiritually.
How about Jesus and government? Good Samaritan laws are named after a story that Jesus told in the New Testament. Sandusky is accused of sodomy; um, that is a biblical term. Like it or not, Christ and the Bible that so plainly speaks of him in the Old Testament and New have been used as a guide, to some degree, by our politicians.
Can political followers of Him act like idiots? Yes, but just because a junior high student botches "Hamlet," we don't give up on Shakespeare. We shall move on.
An article on Jesus in Colorado would be incomplete without a mention of the Jesus-loving Tebow. It makes me laugh at the secular media's attempt to understand him. One article has it right. It speaks of a leadership lesson we can learn from watching him. He inspires others to achieve something bigger than themselves.
Christ is Tebow's inspiration as he inspires others. I am not saying God favors the Broncos over the Cowboys. I am saying that Tebow tells us up front the reason. He's not joking. Whether Denver wins the Super Bowl or not, Tebow will give credit to Christ. That is an example for all believers to follow.
Have other religions and nonreligious organizations done great things to help the world? Yes, absolutely, there is no denying the fact. But there is not one person who has done more for the world than Jesus Christ.
And Jesus himself said he was born to die. Long before John 3:16 was hung on the rails at Mile High, it was written to show that Christ was God's gift to us. Jesus was the first Christmas gift ever.
So if you would like to learn more about this fascinating individual, who was born some 2,000 years ago, I would invite you to attend a Christian church service the Sunday before Christmas, on Christmas Eve or Christmas to see for yourself what the Bible has to say about Him.
If church has left a bad taste in your mouth, give it another try. You don't give up on the Cowboys (I am from Texas) because of one heart-breaking debacle.
Yes, you will meet sinful people there who can be rude and hypocritical, but Jesus died for those sins as well yours. If you are looking for a church without sin, then you are looking for skin without blemishes no matter how many cosmo-ceuticals one uses.
The church I pastor at is not perfect. Their pastor is far from perfect. But it's not about us. It's about Christ, and on Dec. 24 and 25, we are going to celebrate the birthday of the most influential man who ever lived.
So have yourself a Merry little Christmas and as Tiny Tim said to end the show, "God bless us, everyone."
Judd Rumley is the lead pastor of Eagle Bible Church, which holds Sunday services at Brush Creek Elementary School in Eagle.
---
Support Local Journalism
---