Vail Valley Voices: Time to elect a mayor?
Vail Homeowners Association
Vail, CO Colorado
letters@vaildaily.com

Editor's note: The following is an excerpt from the election edition of the Vail Homeowners Association newspaper, which was published in October. We plan to publish weekly excerpts from the association, which keeps a close eye on economic and political trends in and outside of the town.
In anticipation of the November election, the Vail Town Council considered, but rejected, asking voters to change the Home Rule Charter.-The debate was whether or not to eliminate the obligatory two-year term for the councilperson elected with the lowest number of votes. It was proposed that all council terms become four years and to extend term limits from eight to 12 years.- The intent was to bring the Vail charter into compliance with the Colorado State Constitution.-
There are those who objected to uniform 4-year terms because it opened the possibility of a "coalition" of special interests to dominate public policy.-Others see public policy "lurching" from side to side, depending on which special interests hold sway. Some want to retain the ability to elect a new majority every two years, which the proposed charter amendment would have removed.-
---
---
Vail's elected officials have, to a degree, been influenced by staff and appointed officials who have often been on the job longer than the elected officials. Based on their "seniority," these long-termers have been known to attempt to superimpose their views upon elected officials.-This happens, as some see it, because there is no publicly elected leadership position, like a mayor, who runs on a specific platform.-
Currently, the Town Council elects the mayor every two years from among its members.-Some argue that the highest vote recipient should automatically become mayor; others counter that popularity is no substitute for depth of leadership and vision.- There is a belief by some that the Home Rule Charter should be changed to allow the Mayor to be elected by the community.-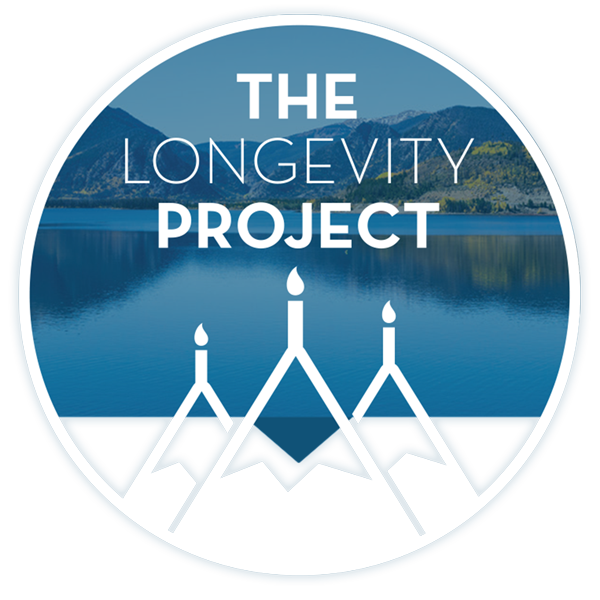 Participate in The Longevity Project
The Longevity Project is an annual campaign to help educate readers about what it takes to live a long, fulfilling life in our valley. This year Kevin shares his story of hope and celebration of life with his presentation Cracked, Not Broken as we explore the critical and relevant topic of mental health.
---
---
A difficulty is that candidates are sometimes solicited based upon their commitment to carry out the specific agenda of special interests and their adherence to maintaining the status quo.-Vail Town Council elections are nonpartisan, replacing partisan bickering with a debate over substantive issues rather than party ideology.
Public participation on the wane:- The role of community constituents and the public has been steadily eroded and restricted.-There are fewer and fewer opportunities for interested parties to publicly interject their concerns in the town's policy making and project review processes.-Council work sessions have become the exclusive purview
of appointed public officials and staff or their consultants.-By the time an issue reaches a level for public comment, hard and fast positions have already been taken by town officials.-Excluding public participation in the early stages of council discussion can lead, and has led, to serious oversights and errors.
---
---
Shrinking voter base
There is skepticism, on the part of some, that there are enough willing and qualified local residents to run this complex resort community. The high cost of residential real estate reduces the number of voters able to live in the community. Increasingly, working local residents must live in government-subsidized housing.-Some say this is causing these residents to become beholden to town officials.-Some of these officials see gain in maintaining a large government dependent class, others do not.
Those who reside in seasonal subsidized housing are the segment of the population that tends to be the most transient. The Town Charter requires only 30 days of residency to become a voter regardless of property ownership.-Some fear that voters with fleeting residency could change the outcome of a local election on far-reaching and important issues.
The situation is made all the more problematic since more than 70 percent of residential property owners are non-resident and therefore unable to vote in local elections. The individual voices of nonresident property owners are often drowned out in the political discourse by the locals.-The majority view of town officials is therefore skewed decidedly towards a minority of the community's residents and property owners. Many local permanent residents (i.e. voters) are nearing retirement and are spending less time in the community with the likelihood that once their properties are put up for sale, they will be purchased by part-time resident buyers, further decreasing the voting participation of residential property owners.
There are those who believe that to have a government that more equitably represents the full spectrum of interests in Vail's resort community, nonresident property owners should have increased opportunity for participation in the affairs of local government. They say that partial or full voting rights should be extended to nonresident property owners through an amendment to the Town Charter, which is allowed in the State of Colorado.-The Vail Recreation District allows voting by nonresident property owners who reside in Colorado.
Or, there are those who desire to annex new territory, beyond the Gore Creek Valley (East Vail to Dowd Junction), so that an expanded base of local voting residents can be absorbed into the Vail community.-The number of new voters may outnumber current Vail voters and many may have no direct interest or experience with Vail issues. Vail voters, except through initiative and referendum election, have no voting right to block an annexation. If a majority of property owners in an area requesting to be annexed sign an annexation petition, the Vail Town Council may approve the annexation.
—
---
Support Local Journalism
---