Vail Valley Voices: We need to shoot down bad bills
Matt Solomon
Vail, CO, Colorado

As the general manager for Alpine Arms in Eagle, I have contemplated current events in Colorado and across our country for the past few weeks.
While our current in-store policy has been "no politics," I have been open to one-on-one conversation outside office hours. I have received messages questioning Alpine Arms about things other people say, asking us if we are going to take action, like LaRue, Olympic Arms and other manufacturing and distribution companies.
Jonathan Owen, of Fusion Web Architects, is the webmaster for Alpine Arms. Because of this, we speak a few times a week. Jonathan has been a great person to bounce ideas off of and to probe for ideas and advice. I wrote him a note the other day rambling on with a mix of personal feelings and professional objectivity.
---
---
I wrote fragments about how some companies are making huge PR points with "selective no-sell" actions. I mentioned that some customers are requesting the same actions from Alpine Arms as a result of recent legislative activity in Colorado and quotes they have read in the newspaper from others.
The question I asked is, "do these selective no-sell actions like that really serve any constructive purpose?"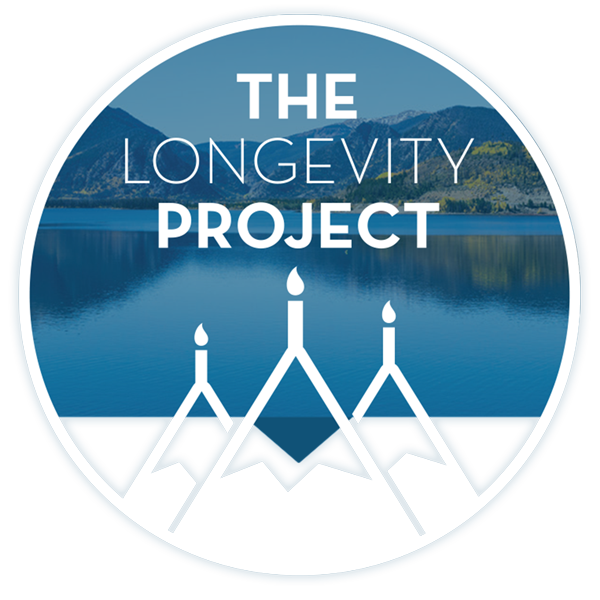 Participate in The Longevity Project
The Longevity Project is an annual campaign to help educate readers about what it takes to live a long, fulfilling life in our valley. This year Kevin shares his story of hope and celebration of life with his presentation Cracked, Not Broken as we explore the critical and relevant topic of mental health.
---
---
Jonathan's response to me was as follows – (don't hold his Texas roots against him, ha ha!):
"You're wise to contemplate it. Some have gone off the deep end. Some won't touch it. Lots of people want to be Switzerland. After all, it's stood the test of time in neutral. The problem is that many of us value liberty and independence too highly. Yep. Too highly. How is that possible? Because we forgot that both are secured by interdependence. That is, I've got your back, and you've got mine. When that is forgotten, the bad guys prevail. When it was just California and New York legislators acting like idiots, lots of us thought, 'Well, screw them! We've got our liberty, we're still independent.' So, state by state, things headed the wrong direction. Here in Texas, I hear plenty of that mindset. Just six or seven years ago, Colorado was more gun friendly than Texas. …
"Alpine Arms is not just some small retail shop out west. Alpine Arms is growing into a well connected and supported company in Colorado. The company is more than the guys in the store. It's built on a foundation of constitutional values shared by those who enjoy or need firearms and other services Alpine Arms provides. Alpine Arms has plans for the future that will be impacted by the way Colorado's (Senate) and the governor vote this week. Colorado is home to some by birth, some by a choice based on priorities and values. Some of us still live in and love Texas. But unless we embrace the fact that our commonly shared values of liberty and independence hinge interdependence, one state at a time the foundation for those values will continue to erode."
---
---
The point of Jonathan's words is that we are all in this together. The Alpine Arms family is more than those that run the shop. It includes you, and many others you have not met. It includes civilians, volunteers, employees of local and state agencies.
We cannot afford to tell half of our family that we will not sell to them because of who they work for. Our business will not survive by selectively telling someone that we will not do business with them because their boss said something none of us agree with.
More important than that, we need to stand together regardless of where they work or where they live or what their boss has to say. Many of the individuals who work for agencies that Alpine Arms supplies have families to support and lives to protect, including yours and mine. I say we band together.
The time is not for us to sit back and whine about what could have been or what bothers us or what we don't like. Our time is better spent being positive, enjoying each day with each other, while proactively standing strong together for our common values.
I have written all of our representatives, our senators and have left multiple message with Gov. Hickenlooper's office. Residents from other states, such as Stacey from Primary Weapons, located in Boise, Idaho, have also written Gov. Hickenlooper because the events in Colorado will affect everyone.
I would like to share some of my respect and thanks to companies like Magpul – companies that are working with and for all of us to prevent irrational legislative actions from taking place without ostracizing factions of our population.
In case you aren't aware, in Colorado alone there are four proposals on the table. They barely made it through the House of Representatives and have one more vote this week by the Senate before going to Gov. Hickenlooper for vote or veto.
HB 1224: Would ban the sale, transfer or possession of high-capacity magazines. If this passes, the state of Colorado will lose an estimate $85 million in revenue and 600 jobs will be lost because Magpul will leave the state. How can the same people who voted for pot to be legal for reason of tax revenue increases and job creation justifiably vote for a separate bill that would have the exact opposite effect?
HB 1226: Would overturn the state Supreme Court ruling that decisively concluded that individuals who obtain a concealed weapons permit cannot be denied their right to carry a firearm for self-defense on college campuses. This bill will only create more failed "gun-free zones" that are so often the target of criminals and madmen.
HB 1228: Would saddle law-abiding gun owners by imposing an undetermined fee (gun tax) for undergoing a background check through the Colorado Bureau of Investigation InstaCheck system. The FBI NICS provides this service for free. Let's save our money as a state and go back to the NICS system.
HB 1229: Would criminalize the private transfer of all firearms, even between certain family members! This system can only be enforced with gun registration. And, as we know from experiences in California, Canada and Australia, gun registration enables gun confiscation – only from honest citizens – since criminals are not subject to registration or submit to criminal investigations.
I ask: Have you written the governor, representatives or senators lately? State representatives including Jared Wright have been working very long days representing the shared values of the public, not just gun owners. Wright and those working with him as statesmen cannot do it alone.
Magpul has spent time and money trying to explain the long-term economic effects of this poorly put together legislation to the governor and our senators.
This goes beyond Colorado. Please write your senators, your representatives, your respective governors, your congressmen, the president and his staff.
Write them all and flood their boxes, voicemails and email with your voice. Write them and remind them that they are representing us, the public, not their own agendas. Then, do not re-elect those who want to walk on our liberties.
Matt Solomon is the general manager of Alpine Arms in Eagle.
---
Support Local Journalism
---