Vail Valley/Eagle County towns and communities
What's now a bustling world-renowned alpine resort " summer and winter " used to be the Utes' summertime Land of Plenty. The Native Americans hunted and fished locally until 1870, which brought adventurers, frontiersmen and fortune hunters to the area. After the surrounding mountains were mined for what silver and gold they had, most people left the area. Sheep ranchers and potato farmers remained.
During World War II, the Army's Tenth Mountain Division used the Vail area for high-altitude, backcountry survival training. After the war, many of the soldiers who trained in Vail returned. Ski troopers Pete Seibert, Bill "Sarge" Brown and Bob Parker all shared a vision of a mountain ski community. In 1954, Earl Eaton, a uranium prospector with a similar vision, teamed up with Seibert to draw up a plan for a ski resort.
Construction began in spring 1962, and by fall 1966, the town of Vail was incorporated. Vail had the first gondola in the United States, along with two double chairlifts and a beginner poma lift, serving six square miles of terrain. Several restaurants, hotels and a medical clinic opened their doors soon thereafter.
---
---
These days, the town is surrounded by 350,000 acres of national forest (including more than 5,000 ski-able acres on the largest ski mountain in North America). Boasting the nation's largest free bus system, the pedestrian-friendly town has become a year-round destination with the addition of golf courses, quality restaurants and a vibrant cultural scene.
Elevation: 8,150 feet; Permanent Population: 4,832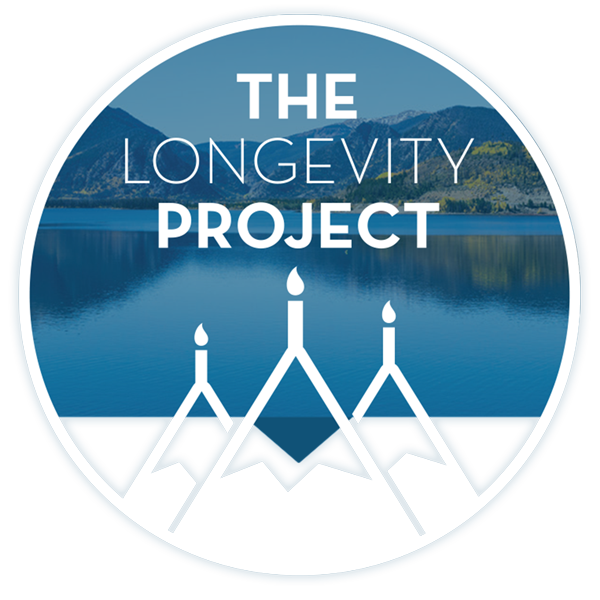 Participate in The Longevity Project
The Longevity Project is an annual campaign to help educate readers about what it takes to live a long, fulfilling life in our valley. This year Kevin shares his story of hope and celebration of life with his presentation Cracked, Not Broken as we explore the critical and relevant topic of mental health.
---
---
Home Rule Municipality
A gateway to world-class resort Beaver Creek, Avon was originally named by early English immigrants after their homeland's Avon River Valley. Anglo Americans began visiting the town in the mid-1800s, primarily as hunters and trappers. By the 1880s folks were homesteading in the valley, and Avon became filled with ranches and farms. Lettuce was the dominant crop and was shipped to the East Coast in ice-filled railway cars.
---
---
The town was officially incorporated in 1978, and has grown steadily since then. It's no longer referred to as "west of Vail," being a town and destination in its own right. It offers big-store and specialty shopping, housing, recreation and lodging in a variety of price ranges. Enormous public sculptures – most in bronze – punctuate the mountain views in Avon. It also boasts the largest Fourth of July fireworks show in the state.
Elevation: 7,480; Permanent Population: 6,081
Home Rule Municipality
Phone: 970-748-4000
Though unincorporated, Edwards seems a full-fledged town by any standards. With a thriving business, shopping and restaurant district, people who live in Edwards don't like to leave it.
A unique Eagle County partnership with the private and education sectors has brought two neighborhoods – Berry Creek and Miller Ranch – to Edwards, in addition to the existing Homestead and Singletree neighborhoods.
Anchored by nouveau-Main Street architecture in the town's center, Edwards is surrounded by open space to the north and south. Claiming two golf courses and multiple restaurants, the town has more year-round residents than any other town in the county.
Elevation: 7,226 ; Permanent Population: 8,500
Home Rule Municipality
An unincorporated bedroom community between Vail and Beaver Creek, Eagle-Vail has a public 18-hole golf course, hiking trails and is building a new community pool.
Two organizations " the Eagle-Vail Metropolitan District and the Eagle-Vail Property Owners Association " oversee some neighborhood affairs.
Elevation: 7,500; Permanent Population: 4,000
Minturn, one of the older towns in Eagle County, is a former railroad and mining hub. Many of the miners form the Eagle Mine lived in and helped build the town.
Minturn is now famous for its summer farmer's market, the Minturn Market, and its quaint row of shops on Main Street. It is also the destination of backcountry skiers who leave Vail Mountain via the Minturn Mile, and often wind up at the bar of the famous Minturn Saloon.
Minturn is also the proposed home of a private ski-and-golf resort being planned by Ginn Company. The resort is planned for Battle Mountain, south of downtown.
Elevation: 7,900; Permanent Population: 1,120
Red Cliff, another old mining town, was the bustling seat of Eagle County long before the slopes opened at Vail and Beaver Creek.
County government long ago moved down the Eagle River to Eagle and Red Cliff is now a hot spot for outdoorsy types and those who still want to live in a small, secluded mountain town.
It only has about 300 year-round residents, a bar, a hotel and a liquor store.
Elevation: 8,600; Permanent Population: 299
Town's phone number 970-827-5303
Eagle, the county seat, resembles nothing more than a Norman Rockwell scene. The traditional main street, lined with shops and cafes, has become a favorite with families. Eagle is still a mix of historic ranches and new development. Low hills and open space play host to mountain bikers, while a new recreation facility is more town center than gym.
Originally called Castle by the first resident, Eagle was part of two mining booms. In between booms, ranching and farming became popular. Lettuce, peas, potatoes, grains and cattle ranches were all successful crops; the town never lost its Old West feel.
But amenities are plentiful in the area, including an airport that makes short work of travel. The airport, which plays host to private planes and commercial jets, served its two millionth passenger since 1993 last year.
The golf course is a draw for everyone. The Arnold Palmer-designed course has a stream meandering through it, and many of the home sites line the course to provide open views for homeowners.
Resting at an elevation of 6,600 feet, Eagle Ranch entertains an annual snowfall of just 54″, compared to Vail's 380. There are 25 miles of hiking and biking trails within the community. A 145-acre park and four pocket parks and athletic fields provide the neighborhoods with lots of play areas.
Brush Creek Park consists of four community centers focusing on neighborhood activities. The Community Center building, complete with kitchen, accommodates meetings or large events. The Arts and Crafts Pavilion is the summer center for hosting creative minds with a more artistic bent. The old Dairy Barn, original to the property, has been converted into an covered stage for summer Bravo! Vail Valley Music Festival events. Residents can lease a plot of land for homegrown veggies at the Gardening Center.
Elevation: 6,605; Permanent Population: 5,365
Statutory Town
The town was incorporated Oct. 17, 1911. And in 1930 the first sign of what would eventually be the Eagle County Regional Airport appeared with a grass emergency landing strip.
Gypsum was named for the presence of nearby gypsum deposits. It is the home to an American Gypsum (formerly Centex, and before that Eagle Gypsum Limited) drywall plant and mine, which is the largest industry in town. Gypsum is one of the more common minerals in sedimentary environments and used in plaster, wallboard, some cements, fertilizer, paint filler, and ornamental stone.
Gypsum sits at 6,322 feet and is a community of families and distinct neighborhoods. Gypsum is a town with something for everyone, creating its own mini-metropolitan microcosm.
The town celebrated its 100-year anniversary in 1982. It wasn't too long ago that Gypsum housed no airport, no golf and skiing at Vail wouldn't occur to a soul. Now there's a Costco and a medical center just down the road and the frenzy of residential and commercial development will leave Gypsum lacking for nothing.
Elevation: 6,334 feet; Permanent Population: 4,584
Home Rule Municipality
el jebel
El Jebel is a census-designated place (CDP) in the western-most part of Eagle County, though it feels more like Pitkin County. Located in the Roaring Fork Valley along the Frying Pan River, between Carbondale and Basalt, it's grown rapidly thanks to its nearness to Aspen. The unincorporated residential area has golf courses; the views are spectacular.
Elevation: 6,480; Permanent Population: 4,488
http://www.city-data.com/city/El-Jebel-Colorado.html
http://www.eaglecounty.us/lifestyle/new/townsandcommunities.cfm#eljebel
Eagle County Info
Year 2000 2001 2002 2003 2004 2005
Population 41,569 43,027 44,335 45,203 46,263 47,530
Year 2000 2001 2002 2003 2004 2005
Population 41,569 43,027 44,335 45,203 46,263 47,530
---
Support Local Journalism
---