Cheryl Jensen made the Vail Veterans Program the 'gold standard'; now she's shifting gears
To help
The Vail Veterans Program is supported by donors, corporate sponsors and volunteers. That allows all programs to be free for veterans and their families.
For more information about Vail Veterans Program, including how to donate and/or volunteer, visit vailveteransprogram.org or call (970) 476-4906.
VAIL — There might not be a Vail Veterans Program if not for Heath Calhoun.
It was 2004 and the Vail Veterans Program was so new it didn't have a name. Like anything else, the work and serendipity began long before the actual start date.
Capt. Dave Rozelle was in Vail with some congressmen in 2003, when he met Cheryl Jensen. Jensen had been in Washington for about a month, helping the Department of Defense coordinate shipping tens of thousands of retired ski patrol/ski instructor uniform coats and snow pants to impoverished, cold weather spots around the world. While she was in DC, she learned about all the injuries our men and women were suffering fighting in the Middle East.
---
---
She had this idea to bring them to Vail to ski, and like all great ideas it wouldn't leave her alone.
"I told him of the idea during our first meeting in Vail," Jensen said. "He said, 'Great, you raise the money and organize it and I will get you wounded warriors from Walter Reed.'"
Rozelle packed a bunch of guys and they headed to Vail. They skied, they laughed, they lived it up.
The last night, Vail firefighters hosted the group for dinner in the firehouse. Decorated and disabled veteran Heath Calhoun was there and approached Jensen.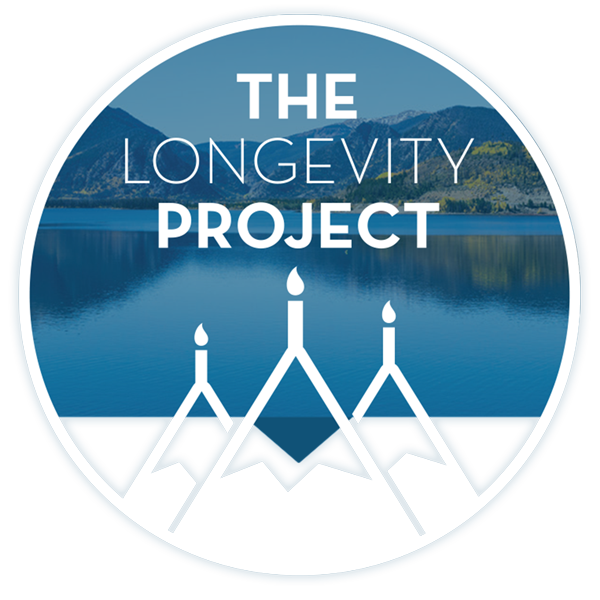 Participate in The Longevity Project
The Longevity Project is an annual campaign to help educate readers about what it takes to live a long, fulfilling life in our valley. This year Kevin shares his story of hope and celebration of life with his presentation Cracked, Not Broken as we explore the critical and relevant topic of mental health.
---
---
"I don't know why you did this for us, but you changed my life," he said.
Calhoun is now an elite adaptive athlete, a silver medal-winning Paralympic skier, and a motivational speaker.
"I thought, 'Well, we might be onto something.' I often wonder what would have happened if he had not said that," Jensen said.
---
---
It was supposed to be a one-week, one-time deal. It wasn't, and the Vail Veterans Program was born. The rest is history.
Always about others
Presidents, generals, and Joint Chiefs of Staff, receiving some of the nation's highest civilian honors, have honored Jensen.
She is consistent and convincing that none of this was ever about her. And it isn't.
It's about more than 2,300 people, veterans and family members who have been part of the 16 programs that grew from that one-week event 14 years ago.
It's about Rozelle, and Calhoun, and the Marine who lost both legs. He subdued his demons and now does public speaking. The first part of his speech is about the time Jensen walked into his room at Walter Reed Army Medical Center. He'll be around in January to speak to a Vail Veterans Program group. He has mostly scoured the F-bombs from his speeches.
"People say, 'You've change my life' … 'You've saved my life' … 'You've saved our marriage' … That is what has motivated me all these years," Jensen said. "It has been a life-changing journey for me."
Taking a step back
Jensen is taking a step back and will no longer handle the Vail Veterans Program's day-to-day operations. The founder will be the board chairperson, and she will help design strategy.
Adam Fels will be the new CEO. He takes over Oct. 30.
"To say it's an honor doesn't really describe it," Jensen said.
A group was in town last week for a program with the Johnson & Johnson Human Performance Institute. Fittingly, in the middle of Friday's session, Jensen dealt with a flooded hotel room and moving people around. Those sorts of things are now Fels' balls to juggle.
"I am honored to join the VVP," Fels said. "The organization continues to play a critical role in the recovery of our severely wounded veterans and has provided recreational and life skill programing for veterans and their families. The community support for this program is a significant part of the Vail Veterans Program experience and success."
Like a proud mother
Jensen said it's like being a proud mother.
"We've come so far, and we're excited to learn what the future holds," she said.
The future holds a lot.
The Vail Veterans Program started 14 years ago with that one-week, one-off event ending in the Vail firehouse. Now it's up to 16 programs from Orlando to San Diego, but still based in Vail.
"It started here and it's still headquartered here, and that's because of our donors and those who have supported us. Without them, it would never have happened," Jensen said. "That's part of the success of this organization. We listened to their needs and designed programs to meet those needs."
Before Day 1
Harvey Naranjo has been working with the Vail Veterans Program since before Day 1. Naranjo served in the military and started at Walter Reed in 2002, immersing himself in adaptive sports. These days he is Walter Reed's adaptive sports program coordinator, service dog liaison and a medical school instructor.
Naranjo sent several of his people with Rozelle to that first event, a small group of Walter Reed patients affiliated with Fort Carson.
"This was one of the first programs that allowed us to take severely wounded combat service members out to experience adaptive sports and reintegration," Naranjo said. "Never did I expect we would be here in 2017 discussing expanding programs."
Kim Elliott works with the Vail Veterans Program at the Naval Medical Center in San Diego.
"The Vail Veterans Program has impacted so many lives, healed relationships and opened up the adapted sports world to many who thought their sporting and adrenaline days were over," Elliott said. "The VVP is the gold standard of community organizations that work with the military."
About Fels and VVP
"As a ski racing family, we have spent the past 30 years skiing and raising our family in this incredible mountain environment. We are truly excited to be joining the organization and the community," Fels said.
Fels joins Vail Veterans Program after nearly three decades in education in the Boulder County School District. He was president of Dynamic Leadership, an organization focused on professional coaching and education. Fels graduated the University of Northern Colorado and holds a master's degree from the University of Denver.
The Vail Veterans Program transforms the lives of injured military personnel and their families by providing innovative, individualized outdoor therapeutic and rehabilitative programs.
So far, the organization has served approximately 930 veterans and 1,400 family members and military medical staff.
The programs provide a sense of freedom to military personnel with catastrophic injuries that include loss of multiple limbs, severe burns, spinal cord injuries, post-traumatic stress disorder and traumatic brain injuries. Most veterans who participate in the programs attend directly from Walter Reed in Bethesda, Maryland, Brooke Army Medical Center in San Antonio, and the Naval Medical Center in San Diego.
"Your work over a decade has ensured that every warrior you ever came in contact with would feel appreciated and not be left behind. Cheryl, you're a warrior too, and thank you for your service!" Naranjo said.
Staff Writer Randy Wyrick can be reached at 970-748-2935 or rwyrick@vaildaily.com.
---
Support Local Journalism
---