Bartnik: Estado del distrito
Saludable y feliz, hoy y mañana
Janet Bartnik
Mountain Recreation
Estamos evolucionando como distrito y esperamos que vea los cambios que hacemos todos los días para brindarle un mejor servicio. Desde la reapertura después del COVID, el personal de Mountain Rec ha estado encontrando formas de mantener nuestras instalaciones limpias, operativas y acogedoras para todos.
Los beneficios de este esfuerzo son claros: las membresías están aumentando una vez más, muchos campamentos de verano para jóvenes se agotaron con largas listas de espera, nuestras ligas deportivas tuvieron más crecimiento que nunca y nuestras tres piscinas han visto miles de invitados este verano. Además de eso, celebramos una ceremonia de inauguración para nuestro nuevo edificio, el Complejo Deportivo de Eagle, nos hemos asociado con Small Champions para ofrecer una nueva programación adaptable, Adaptive Rec, para garantizar que todos los jóvenes sientan que pertenecen y, lo que es más, hemos estado trabajando en nosotros mismos para evaluar cómo crear espacios y programas acogedores e inclusivos.
El personal ha alcanzado nuevas alturas obteniendo credenciales profesionales nacionales, obtuvieron reconocimiento a nivel estatal y nacional, e incluso hemos celebrado algunos hitos bastante notables como los aniversarios número 20 de Sheryl Staten y número 25 de Scott Ruff con el Distrito.
---
---
Todos los días vemos que nuestra comunidad regresa, se activa, se conecta y se apoya mutuamente. ¡Felicitaciones a todo el personal de Mountain Rec, socios de la comunidad, patrocinadores, entrenadores deportivos juveniles voluntarios y a usted por hacer de este lugar lo mejor que puede ser! Si ha estado ausente un tiempo, nos encantaría volver a verle pronto.
Más vale prevenir que curar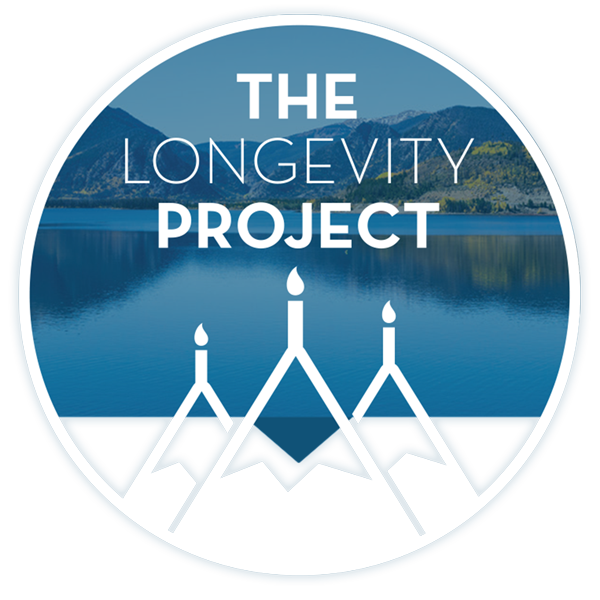 Participate in The Longevity Project
The Longevity Project is an annual campaign to help educate readers about what it takes to live a long, fulfilling life in our valley. This year Kevin shares his story of hope and celebration of life with his presentation Cracked, Not Broken as we explore the critical and relevant topic of mental health.
---
---
Como estoy segura que muchos de ustedes saben, el equipo de alcance comunitario ha estado ocupado compartiendo información sobre "All Access Rec", una potencial pregunta que se está considerando para la boleta electoral de noviembre de este año.
Se proponen mejoras en Edwards, Eagle y Gypsum que convertirían los centros de recreación de Mountain Rec en verdaderos centros comunitarios. En cada instalación se incluyen centros de salud y bienestar, estudios para cardio, pistas techadas, salas multiusos más grandes y espacios públicos gratuitos para que los miembros de la comunidad pasen el rato en un entorno seguro y semi-supervisado. Entre los distintos centros se encuentran una cocina de enseñanza, la consolidación de estructuras de escalada para aumentar la seguridad, un centro de préstamo de equipo de recreación al aire libre, una pista de hielo que estaría operativa durante todo el año y amenidades existentes únicas para cada comunidad.
Los planes conceptuales desarrollados reflejan no solo los deseos de la comunidad de un alcance de servicio más amplio, sino también un enfoque en estilos de vida activos y saludables que resultan en la prevención de problemas de salud física, mental y conductual.
Todo lo anterior y más, es la razón por la que Mountain Rec está considerando pedir a los votantes un aumento en sus impuestos a la propiedad. El impuesto operativo actual respalda las instalaciones, los servicios y los programas existentes de acuerdo con lo que se brindan a la comunidad ahora. El impuesto existente de 3.65 fue establecido por los votantes en 2002 y no ha cambiado en casi 20 años, a pesar del crecimiento de nuestra comunidad. Las mejoras de capital propuestas en All Access Rec no se pueden costear con el impuesto existente, por eso estamos considerando pedir a los votantes que aprueben un aumento de impuestos.
Los centros comunitarios son similares a otras inversiones en infraestructura comunitaria, construidos y mantenidos como un costo comunitario compartido a través de impuestos. Al igual que las escuelas, los servicios de bomberos y paramédicos y las bibliotecas; los parques y los servicios/instalaciones de recreación son un activo que pertenece a toda la comunidad, están abiertos a todos y brindan servicios para todas las edades.
Como con cualquier propuesta similar, se ha compartido preocupaciones sobre el proceso, los costos y los proyectos identificados, y creo que es importante continuar el diálogo y la colaboración con los miembros de nuestra comunidad. Para ser completamente transparentes, hemos enviado correos informativos bilingües, hemos programado reuniones individuales con líderes comunitarios, visitamos reuniones de juntas directivas y establecimos puestos en más de 30 eventos comunitarios para responder cualquiera de las preguntas de nuestra comunidad este verano. Animo a todos a que visiten AllAccessRec.org para obtener más información sobre esta propuesta y para mantener el diálogo con nosotros.
Trabajar para ser mejores que ayer
No todo ha sido fácil, hemos tenido nuestros desafíos. El registro del campamento de verano para jóvenes de este año causó inconvenientes a los padres debido a fallas en el software fuera de nuestro control. Es por ello que Mountain Rec hará la transición a un nuevo software de registro este otoño. Como muchos otros, hemos sentido la escasez de personal en el valle, razón por la cual todos trabajamos día y noche y desempeñamos distintos roles para mantener las instalaciones abiertas y los programas en funcionamiento. Hemos visto problemas mecánicos en las tres piscinas antiguas, y actualmente la piscina del Gypsum Rec Center está cerrada desde el 31 de julio. Estos desafíos brindan una oportunidad para la creatividad, por lo que ahora estamos ofreciendo a los miembros de Gypsum una muestra de lo que sería un "Pase de acceso total" Los miembros de Gypsum recibirán acceso a la piscina de Eagle hasta el 6 de septiembre.
En Mountain Rec, creemos que todos merecen estar saludables y felices y estamos evolucionando para lograr esta misión todos los días. Imagínense cómo seremos capaces de servir a la comunidad mañana.
Janet Bartnik es la directora ejecutiva de Mountain Recreation. Póngase en contacto con Janet enviando un correo electrónico a JBartnik@MountainRec.org.
---
Support Local Journalism
---