Trabajar aquí, vivir aquí: trabajar 80 horas a la semana y varios trabajos para tener un hogar
Un vistazo a algunas de las dificultades que enfrenta la fuerza laboral latina para sobrevivir en el valle
Noelle Harff
Traducción por Edgar Arroyo
Hay un chiste local que dice que la gente del valle tiene o tres trabajos, o dos casas.
Cesario y Daisy, marido y mujer, son propietarios de una casa en Edwards, pero se necesitaron tres trabajos para llegar allí.
Cesario es de México y Daisy es de Ecuador. Ambos llegaron al condado Eagle cuando eran jóvenes en busca de oportunidades. Ambos dijeron ser ciudadanos estadounidenses, pero pidieron que no se mencionaran sus apellidos.
---
---
Daisy solía trabajar en un hotel, en un Shop & Hop y era costurera. Todo a la vez que criaba a tres niños. Cesario tiene dos hijas de México y envía dinero a su familia.
Daisy y Cesario continúan trabajando duro para mantener una vida aquí. Cesario trabaja unas 80 horas a la semana como cocinero entre el Minturn Country Club y The Gashouse en Edwards. Daisy divide su tiempo entre el Minturn Country Club y los turnos de noche en una tienda local de abarrotes.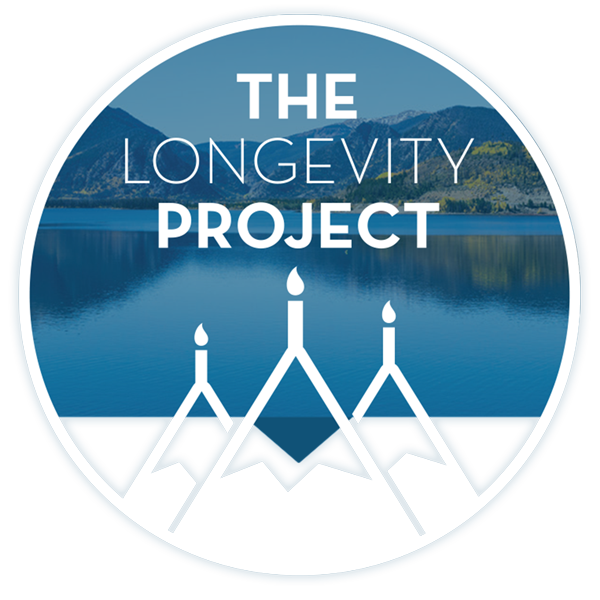 Participate in The Longevity Project
The Longevity Project is an annual campaign to help educate readers about what it takes to live a long, fulfilling life in our valley. This year Kevin shares his story of hope and celebration of life with his presentation Cracked, Not Broken as we explore the critical and relevant topic of mental health.
---
---
Cuando se le pidió que describiera su vida diaria, Cesario simplemente respondió: "Yo trabajo".
Alex Sánchez, el fundador de Voces Unidas de las Montañas, una organización sin fines de lucro que aboga y brinda recursos para los latinos, dijo que la historia de la pareja es común cuando se trata de trabajadores latinos en las comunidades turísticas en las montañas de Colorado.
"La gente se ve obligada a trabajar en dos o tres trabajos a la vez solo para sobrevivir", dijo. "Es elementalmente incorrecto que a la fuerza laboral se le dificulte vivir en su propia comunidad".
Según datos de la Oficina del Censo de EE. UU., 55,127 personas viven en el condado Eagle, según las estimaciones más recientes. Se estima que hay 33.147 unidades de vivienda. Eso incluye segundas residencias y propiedades de inversión que a menudo tienen las luces apagadas durante la mayor parte del año.
Los precios de las viviendas para una familia en el condado crecieron más del 50% en cuatro años, de alrededor de $900,000 (2016) a $1,489,028 (2020) según Land Title Guarantee Company y el precio promedio por pie cuadrado donde viven Daisy y Cesario es actualmente de $809.38.
Aun así, ser propietario de una casa es posible con mucho trabajo arduo.
Daisy dijo que su mayor logro fue comprar su casa en 2007. Compró la casa en el lado norte de la Interestatal 70 en Edwards por alrededor de $270,000 y dijo que hoy vale alrededor de $900,000.
Cuando se le preguntó cómo pudo pagar el enganche mientras mantenía a su familia, Daisy fue contundente. "No fui de fiesta, no hice compras, no comí bien, ni siquiera tenía muebles", dijo. "Todo el dinero que tenía se fue a mi casa".
Daisy explica que es una de las únicas personas de su círculo que es dueña de una casa. Eso es una rareza teniendo en cuenta que solo el 69.8% de las viviendas en el condado las están ocupando sus propietarios, según el censo.
"Existen unidades de vivienda a buen precio", dijo Sánchez. "Pero ¿cuántas de ellas son a buen precio? ¿Cuántas de las unidades en verdad se pueden comprar? No podemos mantener la columna vertebral de la economía de Vail en viviendas que son A, demasiado caras o B, deficientes. Esa no es una solución, ese es el status quo, y es racista".
Según los datos del censo, el 29.7% de los residentes del condado Eagle se identifican como hispanos o latinos y ese número solo está creciendo. Muchos en la comunidad latina están empleados en las industrias más grandes del condado, incluidos los servicios de hotelería y alimentación, la construcción y el comercio minorista.
A pesar que Daisy y Cesario son propietarios de su casa, trabajan horas interminables, hacen que sus hijos vayan a la escuela y siendo ciudadanos estadounidenses legales, todavía enfrentan dificultades.
Daisy recuerda la discriminación que experimentó en uno de sus trabajos.
"He trabajado en [la tienda de abarrotes] durante 17 años. La joven de raza blanca que ha trabajado allí durante cuatro meses, que rompe las reglas por las que despedirían a las personas morenas, obtendría el ascenso primero que yo", dijo. "Nosotros (otros latinos y latinas) hemos informado a nuestros gerentes, pero hemos sido ignorados muchas veces".
Sánchez ha estado abogando por la comunidad hispana toda su vida. Creció en Jalisco, México, y se mudó al valle de Roaring Fork cuando tenía 9 años.
"Fui el primero de mi familia en ir a la universidad", dijo. "Tuve la suerte de salir del valle, pero cuando regresé 20 años después, nada cambió".
Sánchez relata un momento en el que se le negó el servicio debido a su raza. "Fui a un lugar de tintorería para 'servicio al mismo día' en Vail. La mujer detrás del mostrador me negó porque "no dan servicio a ilegales…" y que debería "ir a Aspen donde están los chinos". Obviamente, nunca volví a ir allí", dijo.
Aun así, a pesar de las frustraciones, Daisy y Cesario se quedan.
"Quiero agradecerle a este país", dijo Cesario. "Gano dinero para mi familia y ese dinero viene de Estados Unidos. Pero no siento que Estados Unidos sea mi país. Tengo a Estados Unidos en mi cabeza y a México en mi corazón".
Añadió: "Quiero algo mejor para mi familia. Esa es la razón por la que vinimos a Estados Unidos. Mis hijas han ido a la escuela ".
Una de sus hijas es enfermera y la otra es maestra en Filadelfia. También tiene una licenciatura en derecho en México. Él atribuye estos logros a su arduo trabajo en Estados Unidos.
Cesario y Daisy planean regresar a México y construir su propio rancho algún día. Hasta entonces, continuarán trabajando 80 horas a la semana, cuidando más de cuatro trabajos juntos y bailando una vez al mes durante la noche latina en Vail Village.
---
Support Local Journalism
---