Vail's Buddy Lazier is running his 19th Indianapolis 500, on the 20th anniversary of his 1996 win
VAIL — Just think of Buddy as Lucky Lazier. He does.
Lazier was racing Indy cars in Phoenix, Arizona, March 1996, when a crash left him with a back broken in 40 places.
Two months later he won the Indianapolis 500, The Greatest Spectacle in Racing, on arguably racing's most famous track. That win is often called one of the grittiest performances in sport , any sport – 3 hours, 22 minutes and 46 seconds to complete 200 laps and 800 left turns, 801 left turns if you count the turn into Indy's Victory Lane. If the smile on his face is a true indicator, winning eases pain.
---
---
Technology saves lives, especially his
Lazier, 48, is back in the 500 for his 19th start on the 20th anniversary of that win, reflecting a little on his family's racing life, life in Vail and life its ownself.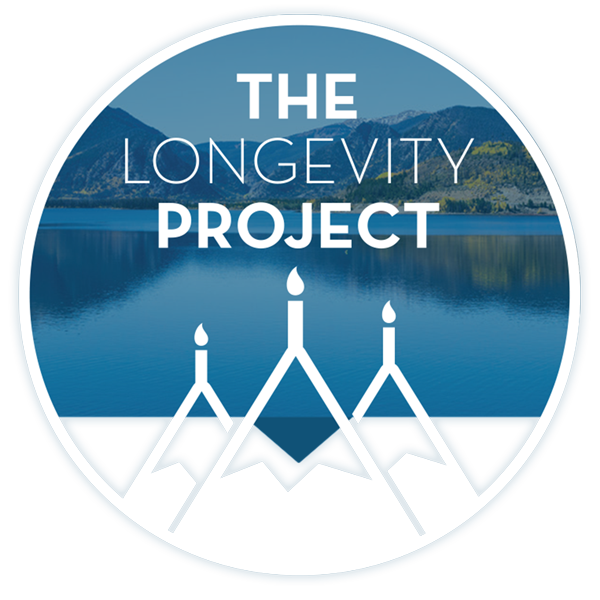 Participate in The Longevity Project
The Longevity Project is an annual campaign to help educate readers about what it takes to live a long, fulfilling life in our valley. This year Kevin shares his story of hope and celebration of life with his presentation Cracked, Not Broken as we explore the critical and relevant topic of mental health.
---
---
Take racing technology, for instance.
Modern cars are safer and tracks have impact-absorbing barriers. The Phoenix wreck that nearly killed him would be a bruise and an afterthought today.
"Drivers are walking away from the same impact today," Lazier said.
---
---
As Lazier drove to that 1996 win, two bones in his lower back had 16 fractures, and 25 large chips out of his sacrum. But he led five times for a total of 43 laps, including the lap that counted, driving owner Ron Hemelgarn's car to the win.
"Twenty years just flew by," he said in a telephone interview from Indy's Gasoline Alley.
What has not changed in 20 years, he said, is how his wife Kara looked when she sat beside him in Victory Lane.
"She's as beautiful as ever," he said.
Spectacle, not spectators
If you're a Lazier, then spectacles are for racing in, not for watching.
When the green flag drops Sunday, the Lazier Clan will have 27 Indy starts among them.
Buddy's dad, Bob Lazier, is also father to seven-time Indy 500 starter Jaques Lazier. Bob raced at Indy in 1981, and was that year's CART's Rookie of the Year. Bob is 77 and the Lazier family's most-recent winner. In June of 2015, Bob and Jim Caudle won the Indy Legends Pro-Am at the Sportscar Vintage Racing Association's Brickyard Racing Invitational. They drove a classic, a 1969 Chevrolet Corvette.
Buddy's and Kara's 17-year-old son, Flinn, may be the most gifted in the family business. He has been winning national karting titles since he was 8 years old. When he turned 16, he started racing sports cars on the SCCA circuit. He's winning there, too.
Look closely on Buddy's No. 4 car Sunday and you'll spot the University of Iowa's Stephen A. Wynn Institute for Vision Research logo for the second time in three years.
The Wynn Institute researches inherited eye disorders. Among the millions of people who suffer from glaucoma is Buddy and Kara's 14-year-old daughter, Jacqueline, who lost vision in her right eye. The Wynn Institute is working for a cure.
"Our partnership gives me hope," Buddy said. "My daughter has a condition that these folks are working on. We're all in, and we will do anything we can to help because these guys are making a difference."
Keep on racing
Buddy's immediate goal is 20 Indianapolis 500 starts. If he makes it, of course his new goal will be 21. The team is working toward running the entire Indy Car season, and not just the Indy 500, as he has the past few years.
Nothing is certain in racing, but he likes his chances, and knows the way back home.
"We're a Vail family, and that will never change," Buddy said.
He is almost always in control, but he still sometimes wears his heart on his sleeve, and his helmet. Buddy is such a hometown guy he has a Vail Mountain School sticker on his Indy car and a Colorado flag on his helmet.
The Lazier clan has been in Vail since there was a Vail. They built the Wedel Inn and later the Tivoli Lodge, which they still own and operate. Chip Ganassi, Tony George, Doug Boles and other racing royalty are regular guests.
Buddy graduated Vail Mountain School in 1986. His and Kara's children go there now.
Youngest and oldest
Last Sunday, he qualified 32nd in this year's 33-car field at 222 mph. The thing is, he was running 227 mph earlier that day. They made some adjustments that he said changed the weight, and not for the better.
"If we had qualified at 227, we'd be in the middle of the pack," he said.
Still, he's in the race, and is proud that he has competed in four different decades beginning in 1989. Emerson Fittipaldi won that year.
Once upon a time, Lazier was the youngest driver in the Indy field by seven years. He raced against A.J. Foyt and Mario Andretti when they were the oldest drivers in the field. This year he's racing against Marco Andretti, Mario's grandson.
Along with that 1996 win, Buddy has five top-five finishes at Indy, including second in 1998 and 2000, the year he won the IndyCar series title.
Last year saw almost nothing go right — mechanics, bodywork … almost nothing. Buddy finally got behind the wheel two days before qualifying, couldn't find the speed he needed and missed the field.
"The last three years, we'd start on Friday and try and qualify on Saturday," Lazier said. "But now we're going to have enough track time to work on the setup and have ourselves a better race car."
This year, the team has been together since October.
Owner And driver
He has his own skin in this year's game, one of the only owner and drivers in the field.
For this year's Indy 500, the Laziers partnered with Indianapolis-based contractor Thom Burns of Burns Development. He's not new to Indy either, fielding cars in 1991, 1992 and 1993.
The Lazier Burns Racing team is packed with veterans who didn't want to miss the 100th Indy 500.
"It's been sold out for weeks. Even the infield is sold out," Lazier said. "Our sport is healthy."
---
Support Local Journalism
---