Vail's future up to the voters
Due to deadlines, this is the last column that I'll be writing before the election. But there's really not much left to say. You've read thousands of words from the candidates about what they promise to do. You've seen hours of TV coverage on the forums where questions were fielded with some finesse, a little stumbling and the rare moment of innocence and honesty.
And what if you haven't done anything yet? What if you're one of those that always wrote the term paper the night before it was due? Channel 5 will continue to air the forums twice a day until the bitter end. And watch them both because you'll get different clues from each.
For the printed word, vaildaily.com and vailtrail.com are resources through their archives; vailchamber.org- 2003 TC elections- has the questionnaires that the candidates filled out; and of course, yours truly is always a good reference source.
---
---
With all of these resources available, there's really no excuse to just go through the motions. The future of your town is at stake, and you have the ability to make some educated choices about who will make the decisions that will effect your life in this town.
Some of the choices are very basic and very personal. Take the VRI connection. We already have the mayor. There are two other candidates, one an incumbent, with VRI affiliations. How does that figure in to the decision-making process? We have two other incumbents. Their records speak for themselves, but you need to dig a little. We have two retired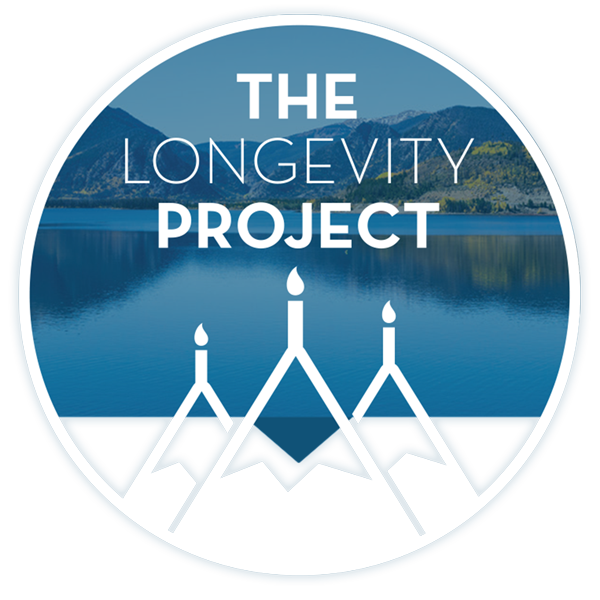 Participate in The Longevity Project
The Longevity Project is an annual campaign to help educate readers about what it takes to live a long, fulfilling life in our valley. This year Kevin shares his story of hope and celebration of life with his presentation Cracked, Not Broken as we explore the critical and relevant topic of mental health.
---
---
businessmen, one woman and rep of the younger generation.
So you have to ask, what can any of these candidates bring to the table that will help forge a future for us all? Is it just good enough that they've already served? I think not. Is it enough that they represent a certain generation or demographic? Not good enough, either.
So what do they need? They need a passion for Vail. They need to be intelligent. They need to be without agendas and affiliations that might skew their ability to make independent decisions. They need to be respectful of their office. And that means to be respectful of those who put them there. They need to be honest. And forthright. And thoughtful.
---
---
And then, of course, they need to be patient and polite. They need to be logical and fair and flexible. They need to listen.
But the hard part comes when they need to be firm and deliberate. They need a will of their own. They need to stand for their convictions. And they must be willing to fight for them.
But most of all, they need humor and sense enough to remember that this is a resort. This is a place where people come to have fun. And it's the only reason that causes the guests to return. This is the reason most of us moved here. This is the reason most of us will stay.
Finding reasons for us to stay is also their job. However, that doesn't mean providing physical amenities. It means creating an environment that is pleasant, peaceful and secure. Where people feel valued. Where individual rights are preserved.
That's a lot to ask. But if you don't ask for it, you'll never even come close. In this place, we have a right to expect the best. So don't settle for less. Do your homework. Know who and what you're voting for. Demand the highest level of integrity. And be willing to do your part. If you don't, you have no right to complain when things run amok. If the community survey produces the same results as it did last year, you must take responsibility for it because you now have the opportunity to do something to effect a change.
This is your community. It is your future that will be determined in this election. Be prepared and make thoughtful choices. And while it's important to vote, it's more important to vote intelligently.
ROGERS GOOFS: With no conversation with me about my sources, Don took it upon himself to issue corrections to my last week's column. My own correction was already in my computer but here are the facts. I have before me a VRI published document that only lists the Buddy Pass as the locals' pass option in Summit County. To verify, I spoke with the company's ticket sales office in Breck: "No ma'am" I was told; "No merchant pass except the Buddy Pass. Cheapest local's pass in the U.S.!" But a VRI exec said in fact they do have a $579 merchant pass (so Don, they have set the price) which includes 10 days skiing in Eagle County. But it must be pretty hard to sell if no one knows about it. But we should all be grateful that the original rumors weren't true. Thanks VRI.
DID YOU HEAR THAT? At the Oct. 21 TC meeting on the subject of jake brake regulations, Councilman Moffet likened motor carriers to kiddie porn providers. You'd have to watch the tape and it still wouldn't make any sense, but several in the back were shaking their heads at yet another public gaff by our illustrious leaders. It defies description and embarrasses us all.
TO THE GUY WHO'S WORRYING ABOUT WHO HAS BALLS: Check your pants. Anybody who has them wouldn't resort to TIPSLINE.
KUDOS: Good for Rod Slifer. When the Oct. 21 Town Council agenda included a discussion on the VRI Lionshead project, he recused himself. As it should be. Hats off for a decision that was observed and is acknowledged with thanks.
Do your part- call them and write them. To contact the TC, call 479-1860, ext. 8, or e-mail towncouncil@ci.vail.co.us. To contact Vail Resorts call 476-5601 or e-mail vailinfo@vailresorts.com. For past columns, vaildaily.com-search:ferry.
Kaye Ferry is a longtime observer of Vail government. She writes a weekly column for the Daily.
---
Support Local Journalism
---