Vail's transformation gets rolling
VAIL " What a difference a renaissance can make.
It was a trend that put Vail's No. 1 ski town and ski mountain ranking in jeopardy.
But a long-planned $1 billion revitalization of Vail Village and Lionshead began early in 2004. Dubbed Vail's "renaissance," the transformation is scheduled to be largely complete by 2011. Older buildings will be replaced by larger, newer buildings.
---
---
That revitalization is having the same effect on the town's budget that steroids have on an Olympic sprinter " they're pumping things up.
Over the last 10 years, Vail's budget has been squeezed by increasing competition, an aging town and declining sales tax revenue. That forced the town to pare its staff and to cut expenses.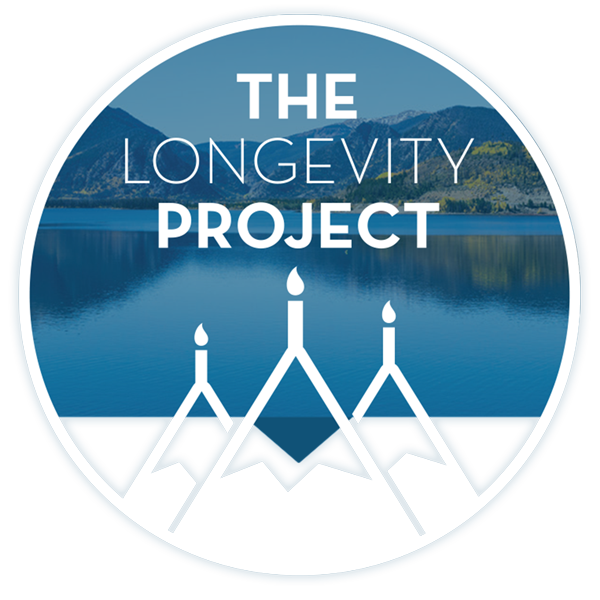 Participate in The Longevity Project
The Longevity Project is an annual campaign to help educate readers about what it takes to live a long, fulfilling life in our valley. This year Kevin shares his story of hope and celebration of life with his presentation Cracked, Not Broken as we explore the critical and relevant topic of mental health.
---
---
At the same time, however, the renaissance will be pumping up the town's expenses, and removing some of the revenue, too.
Ultimately it will put the town back where it needs to be, Town Manager Stan Zemler said.
"It's not as dramatic as one might think," he said. "We're gaining back ground we used to have, and we're coming out of some weak years. This will help us keep pace."
---
---
By the numbers
The town's budget will increase only 1.5 percent to $42.41 million for 2005, but by 2007 the town's budget should see a huge bump of $9 million from a combination of one-time real estate transfer taxes and a $1 million increase in sales taxes.
By 2009, the town's annual budget is expected to reach approximately $46 million a year, said Judy Camp, Vail's finance director.
Real estate transfer taxes are paid when property is sold. In Vail they are earmarked for acquisition of open space and recreation.
The town will be in a sprint to keep pace with the construction of five major buildings that will start this year and with constructions of additional buildings that will continue through 2010.
For the first time in five years, the town will actually be hiring staff. Nine people will be hired in 2005 to help manage the redevelopment and other demands for service.
In 2004 the town earned $1.5 million in building permit and other fees charged by the town to three new projects, but that's just the start.
In the 2005 budget those fees will grow to $1.7 million or nearly 7.5 percent of the town's annual revenue.
But that infusion of cash will be offset by an estimated $379,000 decline in sales tax collections while old buildings are razed. That destruction and new construction may keep visitors away.
In 2006 that decline will hit $475,000, Camp said, but the following year, when new properties are open, revenue will increase $592,000 and by 2009, will hit $2 million, and should stay at that level.
That steady revenue will boost the town's budget.
Spending it, too
Over the next five years Vail will be spending nearly $38 million in improvements for the town over the next five years, including more than $20 million in street improvements in Vail and Lionshead.
Vail Resorts will be developing $500 million in real estate in Vail and Lionshead during the renaissance and will spend nearly $19 million on parking, streets, public art and other improvements, Camp said.
When the revitalization is largely completed in 2010 the town will see an additional 561 new lodging units " a 15 percent increase.
Nearly 25 percent of the town's existing accommodation units will be new after the renaissance, said Russell Forrest, Vail's community development director.
"That's phenomenal for a community this size," he said.
If the proposed conference center is added to the mix, it could drive a more year-round economy by bringing in convention business in the off-season, Forrest said.
Economic development projects get sidetracked by egos and turf wars, said Brian Vogt, newly installed director of the state's Office of Economic Development and International Trade.
For economic development and economic diversity to work in Eagle County, he said turf wars, personalities, the past and politics must be put aside, so the focus can be on the stated goals, diversifying the local economy.
Egos and turf
"It always boils down to egos and turf," said Vogt, a veteran of economic development efforts in the Denver area. "I know there are issues in this community about business organizations and how groups work together."
Economic development is not about attracting growth " it's creating wealth for a community, Vogt said.
That wealth, he added, helps a community deal with the pressures of growth in boom times and helps it pay for things in non-boom times.
Beaver Creek to see another boom
Beaver Creek's will see more slopeside development this summer at the base of Bachelor Gulch along the new Beaver Creek Mountain Express lift.
Beaver Creek-based East West Partners bought four acres that have been used as a maintenance facility by Vail Resorts, known to locals as "Tin City." It will be developed 60 slopeside resididences and up to 7,000 square feet of commercial space.
he property has long been eyed as the site for the top end of a gondola or lift connecting Avon to Beaver Creek.
At the same time, East West has purchased a option on the 18.9 acre Confluence on the north bank of the Eagle River between Avon and Beaver Creek. That, too, has long been eyed as the site for the bottom of a lift or gondola.
Such a connection could cause property values in Avon to boom because it would put those properties just a lift or gondola ride away from the slopes. For Beaver Creek the lift could also help resolve parking and traffic issues for the rapidly growing resort which last year hosted nearly 780,000 skiers.
The lift between the Confluence and the base of Bachelor Gulch would be approximately one-quarter mile in length and would cross U.S. Highway 6 and the Eagle River. The lift rides to the top of Strawberry Park are expected to take 14 minutes.
Home grown
To make it happen, nearly everyone who has a stake in the community needs to be involved " and "barriers" and disagreements shouldn't be swept under the rug, Vogt said.
"Make addressing your barriers a major part of your forum," he said.
"Come up with a strategy that everyone buys into that makes them disappear."
The organization needs to be home-grown and have real energy behind it to be successful, Vogt said.
"None of this is rocket science," he said. "Start a group, invite everyone and dole out the work."
Vail Colorado
---
Support Local Journalism
---