Valley galleries display art in action over holiday weekend
Caramie Schnell
Vail CO, Colorado

EAGLE COUNTY " Watching an artist translate an image in their head and a feeling in their heart into something tangible isn't something people get to do very often. Gallery owners and directors don't take that for granted, which is why many local art houses are hosting artists this weekend and throughout the summer for shows. While some artists will be shaking hands and answering questions, others will be offering a window into their creative process, giving passersby a sneak peek into their world. Lucky us.
Philinda Gallery, 105 Edwards Village Boulevard, Edwards, 970-926-9265
Using chisels and mallets, five artists from Val Gardena, Italy will create wooden sculptures in front of Philinda Gallery this weekend today through July 6, from 10 a.m. to 6 p.m. each day. The artists are part of a group of 58 Italian woodworkers called Unika, which means "unique" in English. Hailing from a series of villages in the northernmost part of Italy, in the Dolomite Mountains, the artists first visited Eagle Valley a few years ago.
---
---
"The last time they came it was the 4th of July and we had a huge number of people watching them. Every since they were here people have been asking for them to come back," said Phil Waldbaum, the gallery's owner.
The artists will work on four sculptures, Waldbaum said.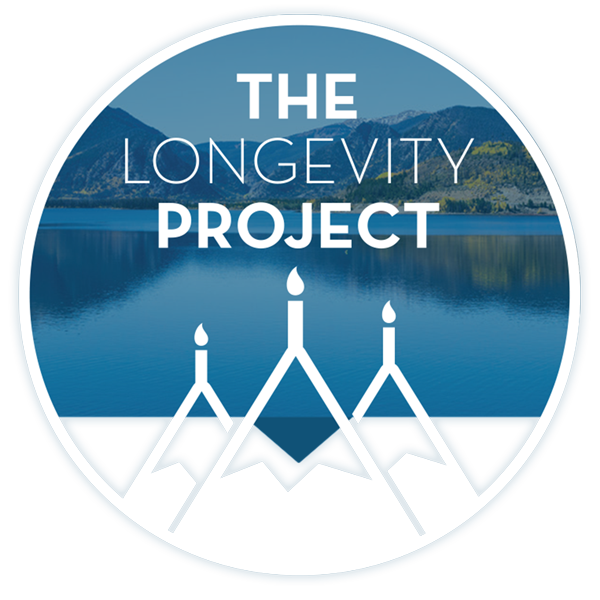 Participate in The Longevity Project
The Longevity Project is an annual campaign to help educate readers about what it takes to live a long, fulfilling life in our valley. This year Kevin shares his story of hope and celebration of life with his presentation Cracked, Not Broken as we explore the critical and relevant topic of mental health.
---
---
Though Gregor Mussner mainly focuses on religious sculptures for churches, he will sculpt a man swimming while he's here.
Roland Perathoner is known for his modern relief sculptures formed out of European Zirbelwood.
Thomas Comploi will show reliefs depicting historical scenes. Norbert Insam's sculptures depict farmers and scenes from country life. He uses a special technique to carve Zirbelwood, which grows in alpine meadows above 5,400 feet.
---
---
Vinzenz Senoner, a more contemporary artist, works with wood as well as ceramic and iron to make his abstract faces.
"It's quite a spectacle when they come. They will sculpt and can do about anything you can imagine. The range of what they sculpt is mind boggling," Waldbaum said.
For more information on the show, call the gallery or visit http://www.philindagallery.com.
C. Anthony Gallery, 61 Avondale Lane, Avon, 970-845-8645
C. Anthony Gallery will host Hungarian master painter Antal Goldfinger. The artist will be at the Gallery from 3 to 8 p.m. today and Friday.
Goldfinger mixes oil paints wtih lindseed oil to achieve a multidimensional affect in his paintings, said Josephine Delucinges, an art consultant at the gallery.
"Goldfinger renders that which is intangible and not easy to capture " the feel of various textures like porcelain, metal, silk, satin, clay, decay and imperfections," she said. "He captures the tenderness of rose petals, the translucency of grapes and the juicyness of strawberries. Paradoxically the French call still life paintings 'La Nature Morte' or dead nature. Antal's still lifes are full of life."
Visit http://www.canthonygallery.com for more information.
J. Cotter Galleries, 5 Market Square, Beaver Creek, 970-949-8111 and in Vail at 234 East Wall Street, 970-476-3131
J. Cotter Gallery is exhibiting new work at both the Beaver Creek and Vail locations this weekend.
New jewelry pieces by artist Jan Gjaltema will be on display. Gjaltema is known for his use of bright colors in his contemporary, geometric designs. New rings, necklaces, cufflinks, bracelets and earrings will be on display.
Jewelry artist Ross Haynes also has new necklaces and earrings on display at the gallery. Haynes' work incorporates circular themes and hammer textures. He works mainly in 14k yellow and white gold.
The gallery is also carrying two new jewelry artists " Janis Kerman and Ruth Taubman.
Visit http://www.jcottergallery.com or call the gallery for more information.
Knox Gallery, 123 Beaver Creek Plaza, Beaver Creek, 970-949-5564
Knox Gallery is highlighting two of their most popular artists this weekend. Martha and Del Pettigrew will be at Beaver Creek gallery Thursday through Sunday showing new pieces and working on new sculptures.
While both artists are sculptors, their technique, texture and subjects are radically different, said gallery director Mark Kihle.
"Martha's smooth, round, expressive figures as well as her more contemporary modern abstract work show a more softer side of bronze sculptures while Del's rough unfinished edges and wild natural subjects lead to a powerful sense of movement and drama," he said.
The event will show the artistic process from concept to execution.
"I believe this demonstration will be an excellent opportunity for bronze aficionados to witness two masters of their craft in a relaxed setting and an excellent opportunity for newcomers to see first hand the beauty of a sculpture in all of it's various stages of work," Kihle said.
The artists will be at the gallery from 1 to 7 p.m. each day.
PISMO Gallery in Beaver Creek, 45 West Thomas Place, 970-949-0908; in Vail, 122 East Meadow Drive, 970-476-2400
Pismo Galleries in Vail and Beaver Creek are introducing a new body of work by artist Ulla Darni over the July 4 weekend. Darni, well known for her hand-painted chandeliers, has added painted glass wall panels to her repetoire. Her new paintings are lit from behind, making them come alive with bright colors and designs. The new series is comprised of original paintings, light studies in editions of 20 and prints in editions of 50.
Pismo has carried Darni's work for many years now. Her lighting fixtures are one of the first things people notice when they walk in the gallery, owner Sandy Sardella said.
"Her brilliant colors and bold designs " both traditional floral and contemporary " are very appealing," she said. "Her new light panels allow her to create paintings for the collectors who want another Ulla, but in a different format. She has now ventured into more abstract and fanciful designs that add yet another dimension to her work."
Call the gallery or visit http://www.pismoglass.com for more information.
Beaver Creek Fine Art, 210 Offerson Road, Beaver Creek, 970-845-8500
Bronze sculptor Walt Horton is known for his very real depictions of children and wildlife, sometimes sculpted together. In his biography, the sculptor says he "delights in bringing salient moments to life."
Horton will be at Beaver Creek Fine Art Friday, Saturday and Sunday from 4 to 8 p.m. For more information visit http://www.vailfineart.com.
Cogswell Gallery, 223 Gore Creek Drive, 970-476-1769
Art in action is the theme at Cogswell Gallery in Vail on Saturday. Texas artist Bunny Oliver, known for her use of vivid colors and bold brushstrokes, will paint outside the gallery. Denver sculptor Daniel Glanz will also create a new sculpture.
"We wanted to give guests an opportunity to experience the art process, the creative process," said Steven DeWitt, gallery director. "I feel like it's a wonderful opportunity for people who might not otherwise be involved in the creative process in fine art to be able to ask artists questions and see first hand how they create and what inspires them."
Gallery owner John Cogswell choses artists for events like this very carefully, Cogswell said. A few years back he brought in four Indian artists for one show. It didn't work very well.
"All those egos clashed," he remembered.
The goal is for the artist's two mediums to compliment each other rather than compete with each other, which is exactly why Cogswell paired Oliver and Glanz.
"Bunny does wonderful landscapes and colorful garden themes. We felt it was nice to have a sculptor, too, and Daniel is a mainstay at the gallery," Cogswell said.
Both artists will be at the gallery from noon to 5 p.m. on Saturday. The event will include talks by the artists and refreshments. Call the gallery or visit http://www.cogswellgallery.com for more information.
Karats, 122 E. Meadow Dr., Vail, 970-476-4760
Dan Telleen, owner of Karats in Vail, has been hard at work on a new series of necklaces that incorporate Native American artifacts into the design. Telleen combines Aztec and Inca carvings, arrowheads and old Indian trade beads with 18- and 22-karat gold.
Fifty-seven pieces from the series will be on display at Karats this weekend.
"The pieces reflect this hemisphere's history," Telleen said.
Visit http://www.karatsvail.com for more information.
Masters Gallery, 100 E. Meadow Drive, Vail, 970-477-0600
Painter Carrie Fell takes iconic Western themes " cowboys and Indians " and adds her signature modern twist. With bright, vibrant reds, purples and even lime green, Fell imbues each of her paintings with boldness and energy.
It's Fell's orignial compositions and vivid color palate that separates her from other Western artists, said Rayla Kundolf, director of Master's Gallery in Vail.
Fell will be at the gallery on Friday and Saturday from noon to 8 p.m. She's bringing 12 new original paintings and eight pen and ink pieces. Though Fell isn't doing a painting exhibition this year, she's available to answer questions and discuss her work.
For more information on the show, visit http://www.mastersgalleryvail.com.
The Squash Blossom, 198 Gore Creek Drive, Vail, 970-476-3129
The large stones adorning Alex Sepkus' rings look like large pieces of hard candy. The only difference is these gems sparkle and cost a good chunk of money.
"They're so great. You just want one of each. There's every shape and every color imaginable," said Squash Blossom manager Amy Logan.
The Squash Blossom is showcasing the contemporary jewelry designers' entire collection, which amounts to more than a thousand pieces, Logan estimates. Prices range from $475 for initials with diamond accents used to customize necklaces to $65,000 for a platinum-and-diamond-collared necklace.
Sepkus is known for his intricate and complicated 18k yellow gold and platinum work, much of which is completed under a microscope. The artist combines simple shapes to make complicated designs which are easily recognized as his.
The show, which is up now, goes through July 10. An artist representative will be at the gallery on July 9 and 10. The gallery is open Sunday through Wednesday from 10 a.m. to 7 p.m. and Thursday through Saturday from 10 a.m. to 9 p.m. Call the gallery or visit http://www.squashblossomvail.com for more information.
Vail Village Arts, 122 East Meadow Drive, Vail, 970-476-2070
Though many Vail Valley galleries carry work depicting Aspen groves, none quite compare to Christopher Owen Nelson's work. The Denver-based artist uses an innovative canvas " plexiglass. Along with painting on the plexiglass, Nelson also adds dimension and depth to the piece by etching designs on it before heating the piece and bending it.
"It's very different, very fresh and unique," said John Vickers, owner of Vail Village Arts.
Vail Village Arts has been carrying Nelson's work for a year and a half.
"He's quickly become one of the top-selling artists in the gallery," Vickers said.
Nelson will be at the gallery on Saturday from 4 to 8 p.m.
High Life editor Caramie Schnell can be reached at 970-748-2984 or cschnell@vaildaily.com.
---
Support Local Journalism
---