Voice of the Vail Valley
Nicole Frey
Vail, CO Colorado

VAIL, Colorado "-Back in college when everybody else was waiting tables or working in the cafeteria, Vail Valley DJ Steve Leigh was hosting radio shows. And we're not talking about the little college radio station either. No, Leigh was getting his feet wet in the real world of radio broadcasting – a world that would eventually lead him to rule the morning show at local radio station KZYR 97.7 – the Zephyr and earn the esteemed nickname "The Voice."
"When you're 20 years old, working at a radio station's pretty cool because you get free concert tickets and free CDs," says Leigh, who is now 40.
Working in Pittsburgh radio stations near his hometown in eastern Ohio, the college student reveled in the musical smorgasbord before him.
---
---
"When you're 20, and you get to go backstage to meet Paul McCartney, that's a big deal," he says.
And while Leigh enjoys music – he lists seeing Sting in the rain at Red Rocks in Morrison and sitting in the fifth row for a U2 concert at the Pepsi Center in Denver as highlights – it's not a driving force in his life.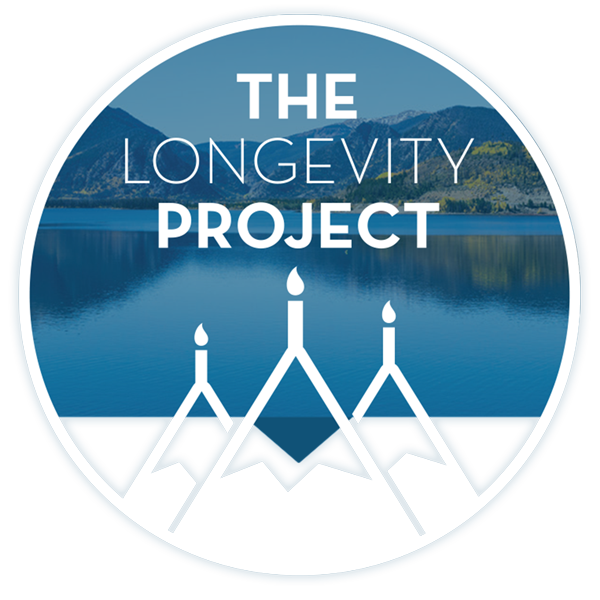 Participate in The Longevity Project
The Longevity Project is an annual campaign to help educate readers about what it takes to live a long, fulfilling life in our valley. This year Kevin shares his story of hope and celebration of life with his presentation Cracked, Not Broken as we explore the critical and relevant topic of mental health.
---
---
"A lot of people get into radio because they're fans of music; that's not why I got into it," Leigh says. "Yeah, I like music. I'm not a fiend about it. It's part of my job."
If there is one driving force in Leigh's life, it just might be sports. His earliest memories are of playing Little League and Midget Football. He starting golfing at just 5 years old, picking up the sport from his grandfathers.
"They always say golf is one of those sports you can play your whole life," he says. "I like that if I worked at it, I could still play today like I could play when I played a lot. I could play as well as I ever have today at 40."
---
---
Leigh's steel-worker father wasn't the type to throw the baseball around the yard, so Leigh took his cues from older brother Gordon. Baseball and football gave way to basketball in junior high. In high school, Leigh and his buddy founded the school's first golf team.
"We got the school to say, 'OK, you can have a team, but we don't have any money for coaches,'" Leigh says. "And one of the best golfers in the area was the janitor of my high school, so he became our coach, which was a-typical, but he was probably better than any golf coach there was. He was a great guy."
Golf and basketball carried him to higher education at Westminster College in New Wilmington, Pa., but academic pursuits and other less studious pastimes led him to give them up. Leigh joined the Phi Kappa Tau fraternity and majored in telecommunications planning to someday be on television.
"And then I realized I wasn't good looking enough for television," he says. "You gotta be pretty for TV, so when I realized I wasn't real pretty, I decided to I should try something else."
Leigh traded playing sports for telling people about them on the radio, quickly discovering he was a natural on the air.
"Radio always came very easy for me," he says.
After four years at Westminster, Leigh collected his diploma and says goodbye to the school surrounded by pristine Amish country. He wished he'd stayed longer.
"Leaving college in four years is like leaving the party at 10 o'clock," he says. "I would never recommend kids do that; stay as long as possible."
When he left college, Leigh also left the radio biz. But eventually he decided to get back into it when he relocated to the Vail Valley.
"I was game to go wherever, and it was the only place that offered me a job," he says.
The Vail Valley also offered Leigh a wife, Kristin.
"My roommate worked with her, and I met her at a party," he says. "There was a fishing rod sitting in the room, and I said, 'Who fishes?' She said, 'I do.'
"She had her own rod. It wasn't a fly rod, but it was a rod," says Leigh, an avid fly fisherman. "And I said, 'Well, we should fish sometime.' I said, 'Maybe we could go fishing and have dinner.' And she said, 'Let's just stick to fishing.' So we went fishing."
Leigh has since settled into a radio lifestyle that has him out of bed by 5 a.m. and back in bed at 9 p.m.
"Mornings are no big thing, and it's nice because I'm done at noon, so when everybody else is halfway through the work day, I'm done," he says. "I have to get up so early that my nighttime social calendar is nonexistent.
As the sun rises, Leigh floods the valley's airwaves with a mix of alternative rock peppered by snippets of the news, weather reports and ski conditions.
He also calls football games for the Battle Mountain High School Huskies – a team still coming to grips with the essence of football, in Leigh's opinion.
"Where I came from, football and basketball were the thing; generations still live there, still go to games and there's a sense of community about football more than other sports," he says.
"Those poor kids – I sort of feel bad for them. I'm kind of a big guy, and I grew up in an area where I was not the biggest guy," says Leigh, who measures in at 6'4″. "Normal people are my size where I come from, and Battle Mountain doesn't have a lot of size in their kids. They have a lot of fast kids but not a lot of size, and I don't know that they have any meanness to them. I don't think anybody's out there head hunting, thinking, 'I'm going to take his head off.'
"Kids in different parts of the world have different ideas about what football is, and kids here tend to be more laid back and not aggressive and mean. And where I come from, when you're on the football field, you're out to kill someone; you're going to take someone's helmet off. That's very ingrained in my youth. Here, I don't think it's ingrained in their youth."
Though radio is Leigh's claim to fame, he relishes the time he spends playing in the mountains – snowshoeing, skiing and snowboarding in the winter, hiking and biking in the summer, and fishing no matter what season.
"I came for the job in radio. I'm an awful skier, so unlike everybody else who came here to rip it up. I've been here a long time and I still can't rip it up."
Leigh's schedule helps him keep a low profile, but it also helps keep the occasional stalker at bay. Leigh isn't his real name, and he's not sharing.
"Yeah, there are some freaks out there," he says. "I don't feel like I'm different from anybody. I just talk on the radio for a living. But for some people, listeners, you are the closest thing to a celebrity for them, and some people are goofy, they really are."
Leigh contends with being recognized around the Vail Valley solely by the sound of his voice.
"The toughest thing I have is figuring out why people want to be around me," he says. "Some people want to be around me because I'm on the radio, and they want to use that to promote their business or whatever. Some people, there's just some sort of funky celebrity thing to it."
Life is good in the Vail Valley, Leigh says, but there's more he'd like to see of the world.
"I'm restless, bored often," he says. "But the thing Vail has taught me is that lifestyle is important."
And his lifestyle is incompatible with cities or anything high-stress.
"I'm like John Cusak in 'Say Anything,'" he says. "The guy says, 'What are you doing? What are you going to do after high school?' and the kid says, 'I don't want to sell anything, and I don't want to buy anything bought or sold …
"That's kind of my deal. I don't want to sell anything. I've worked hard over the years. I'm not keen on killing it anymore."
---
Support Local Journalism
---