Volunteering for a wild day
Kelly Haney wanted to help out at her kid's school. She ended up in charge of one of the biggest fund-raising projects in the Eagle Valley.
Haney, a single mom who lives in Gypsum and works weekends in Vail, took on some new, unpaid work a few months ago when she agreed to be this year's chairwoman of Wild West Day.
That event, an annual one-day fund-raiser for the parent-teacher groups at all eight Eagle County School District elementary schools, funnels thousands of dollars into field trips, author appearances and other events. Money comes in through ticket sales, a silent auction and a bake sale, among other things.
---
---
Wild West Day, held on a Sunday in September or October at 4Eagle Ranch north of Wolcott, started with a simple premise: Raise money for the whole year from one big event, so kids aren't out selling candy, nuts and calendars through the school year.
The idea has become a rousing success, thanks to the nearly constant efforts of a core group of volunteers and hundreds more who turn out the day of the event. Together, the effort adds up to thousands of hours of volunteer time put in by parents " mostly moms. While a few of the moms don't work outside their homes, census and state demographic information shows most parents in Eagle County are already working at least one job.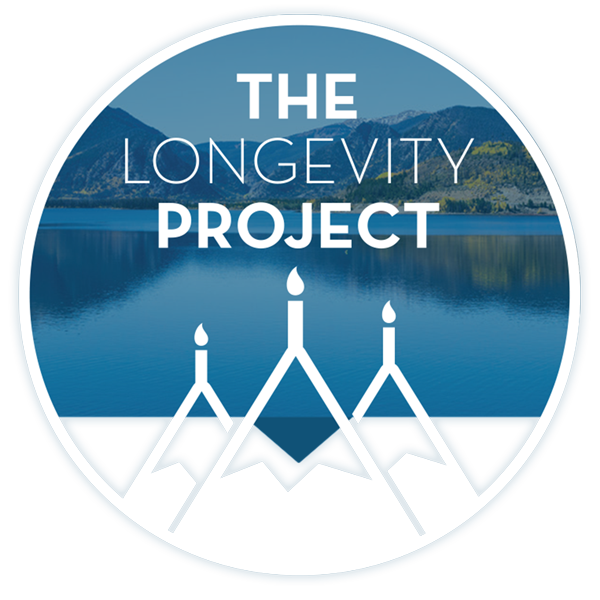 Participate in The Longevity Project
The Longevity Project is an annual campaign to help educate readers about what it takes to live a long, fulfilling life in our valley. This year Kevin shares his story of hope and celebration of life with his presentation Cracked, Not Broken as we explore the critical and relevant topic of mental health.
---
---
Throw in work for a school fund-raiser on top of work and kids, and Wild West Day volunteers are putting a little extra into already-full lives.
Stepping up
Haney " who juggled her work schedule so she can volunteer at Gypsum Elementary School " agreed to take the chairwoman's job for 2005 when she found out no one else had volunteered. And, because money from the Wild West Day pot is doled out based on how many volunteers each school contributes, stepping up was crucial.
---
---
"It would be a shame for the kids to go without that money," she said.
Haney is short on experience running an event that will eventually use more than 500 volunteers, but, she said, she's got plenty of help.
Still, "Anybody that takes that job is a saint," said Bev Rasmussen, of Edwards, one of the organizers of the Wild West Day auction.
Like most volunteers, Rasmussen downplays her own efforts. "It's just something you do," she said.
But volunteering in schools " whether for Wild West Day or simply taking time to help kids with schoolwork " takes time and effort, something that's in short supply for many, if not most, parents.
'It takes a toll'
Shelly Doyle, the mother of kids in first and fifth grades at Gypsum Elementary, is in school as much as she can be, helping out in her kids' classes. She also runs the school's parent-teacher group. But it isn't easy, she said.
"It takes a toll financially," Doyle said. "I work part-time to be able to do this."
But the flip side to a lighter paycheck is a greater role in her kids' education.
"If you're a parent who's there, your voice can be heard," Doyle said. "And the kids know who I am. I think they feel more responsible toward me. I'm not just another mom."
While Doyle is the type to gravitate to leadership roles in volunteer groups, she said, she can find support for her group's projects from parents who aren't as active " if she just asks.
"I've got people working two jobs who are willing to help," Doyle said. "Even those who aren't as well established will help."
Working the phones
It's the families who are tapped into the valley's various professional and social networks who tend to play the biggest roles in long-term projects like Wild West Day.
"Connections are important," said Alice Pankey, who runs the committee that seeks donations for Wild West Day. "Everybody's connected in some way, and we use that."
Connections are important to reach out to the owner of a new business, or perhaps a long-time contributor who may be balking at contributing merchandise, time or services for another year.
"We use people who know those people for those requests all the time," Pankey said.
A family connection helped the project modernize a couple of years ago. Pankey's husband, Jim, works for Hill and Co., a local advertising and marketing company. A couple of years ago, that company upgraded the Wild West Day Web site and database, using company time that could have gone to billable hours.
Since the Web site was updated, what used to take endless phone calls and a dedicated data-entry person can now be done by individual volunteers.
"Overall, it's been a life-saver," Pankey said.
The trick, said Rasmussen, is to use these connections to do more while still holding to Wild West Day's pledge to remain a one-shot fund-raiser, and not burn out the core group in the process.
There's talk of a wine tasting and a golf tournament, Rasmussen said. Again, it's a matter of connections and how they're used.
Room for growth
The Wild West Day committees remain the domain of middle-class families. But keeping burn-out at bay is always a worry for those who spend a lot of time in schools.
"People in that core group can reach out, because we've got a good network into the school community," Rasmussen said. "But if you've just got a core group, it doesn't work."
That means members of committees ask for a batch of cookies or an hour supervising a climbing wall. "Any time I've come to parents I've gotten help," Doyle said. "As long as they don't feel like it's something huge, they'll do it."
A lot of parents can't find the time to dive headlong into volunteer work at their kids' schools. But some who start helping with a bake sale or running a climbing wall for an hour, end up on the organizing committees.
Often, it's parents of younger kids who end up on those committees, which is how Wild West Day has kept rolling for nearly 15 years. And for now, the core groups at the schools are mostly white families.
"Slowly but surely we're getting more Spanish-speaking parents into the planning," said Marcy Donovan, the head of last year's Wild West Day.
Donovan's kids attend Avon Elementary School, which is predominantly Hispanic. A lot of recent immigrant families haven't made the connections that organizers rely on to bring people and stuff to 4Eagle Ranch. But, Donovan said, those families step up as they're able.
"We have some very involved Spanish-speaking parents," Donovan said. A lot of those parents will volunteer for the day of Wild West Day, and many more stepped up for a Cinco de Mayo celebration at the school.
Why they do it
But volunteering, whether it's for schools, churches or other community groups, can be hard, especially in an area where even established families scramble to make ends meet. So why do these parents do all they do?
"It's important to show kids you value what they do," Donovan said.
When Pankey started volunteering with the Edwards Elementary parent group, she heard a lot about lack of time from other parents who balked at taking part in the school's activities.
Pankey jumped into the parent group right after her family moved to the valley. At the time, she was pregnant with her third child.
"I'd be at the volunteer table on back to school night, and when people would say 'I don't have time,' I'd pull my baby out from under the table and say 'I'm a little busy, too,'" she said.
"It's hard to find time to breathe up here," Pankey said. "But when you have kids and there's a need, you make the time."
And, said Haney, volunteering does get easier after that first try.
"Once people get involved, they find there's a satisfaction they get from it," she said. "You're helping and you're making a difference."
Staff Writer Scott N. Miller can be reached at 949-0555, ext. 613, or smiller@vaildaily.com.
Vail Daily, Vail Colorado
---
Support Local Journalism
---