Warren Miller mulls the autobiography
Warren Miller
Vail, CO, Colorado
newsroom@vaildaily.com

In 1937, the story of Warren Miller started on the side of a snow-covered hill that was less than 50 miles from the Los Angeles City Hall.
My $2 pine skis were tied with a rope to the top of a 5-foot-long, two-passenger oak toboggan that I had made in my woodshop class in the seventh grade.
My Spalding pine skis had no edges and a mortise in the center with a leather toe-strap stuck through it. I was wearing knee-high hiking boots with a pocket on the side of one of them for a knife, in case I got bitten by a rattlesnake.
---
---
My Boy Scout patrol leader had driven us to the hill in his Model A Ford coupe. He charged me 20 cents for gas, and I also had to bring along the peanut butter sandwiches for both of us.
I was 13 and had no idea that this day on the snow would change my life forever, no clue that I would eventually make snow-covered mountains all over the world my playground for the next 71 years.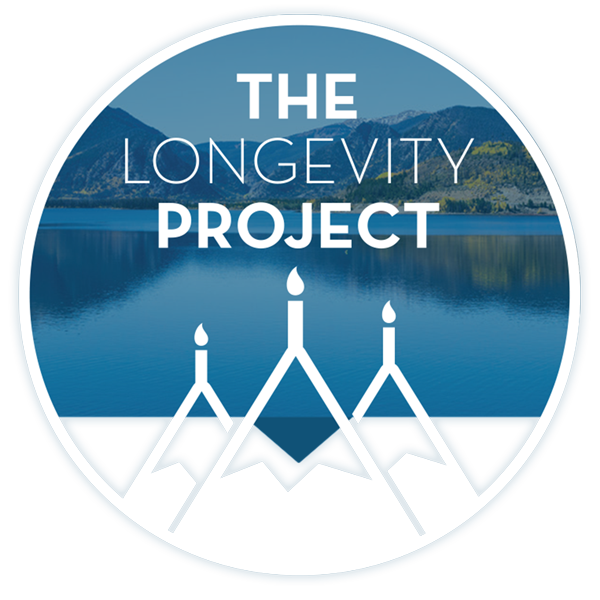 Participate in The Longevity Project
The Longevity Project is an annual campaign to help educate readers about what it takes to live a long, fulfilling life in our valley. This year Kevin shares his story of hope and celebration of life with his presentation Cracked, Not Broken as we explore the critical and relevant topic of mental health.
---
---
In 1937, I was selling and delivering about 100 copies of The Hollywood Citizen News six afternoons a week, for about $8 a month. I was skinny as a rail, knock-kneed and stuck in a corrective gymnasium gym class five hours a week at school.
That day, on corn snow on those $2 pine skis, my life changed forever. Since then, good luck has been my constant companion.
This is how my autobiography will start. It's a book that a lot of my weekly column readers have been asking me to write. Of course, there will also be stuff about the first 13 years of my life in it as well.
---
---
The big question is how do you condense eight decades of great experiences into one volume? I have no idea and thus have been procrastinating about starting to write the book for the last four or five years.
Recently during dinner, a discussion went on about all of the very important people who made the ski industry grow from nothing to what it is today.
Unfortunately, many of those pioneers are no longer with us. And even more unfortunately, their memory bank is gone forever. Their stories will never be told. Stories of staying up all night on a Saturday to get the rope tow engine repaired, or the rope spliced, or the endless traveling to raise money to expand the resort.
In my case, it was endless traveling to capture and then share my photographic efforts with audiences all over the world.
At that dinner my autobiographical problem was partially solved. Since then I have started to interview writers who might be available to collaborate with me and move the project forward.
I have written over 800 articles for newspapers and magazines in the last 15 years, and many of those articles are about stuff or events that could be part of my book. I have a large collection of old photographs, newspaper articles, and letters from important people all over the world after they skied in one of my movies.
I will weave in all kinds of stories, from skiing on erupting volcanoes in New Zealand to being one of five people in a two-passenger helicopter flying out after dark on Mt. Cook to missing death in a helicopter crash because I ended up having to drive to Seattle from Vail on the day the crash happened.
I stood in ski lift lines for untold hours in the early days. In Switzerland I paid $10 to go flying with Hermann Geiger for an hour when he first pioneered skis on an airplane with wheels and was practicing takeoffs and landings on a glacier.
I remember riding to the summit of Super Chamonix on a piece of plywood that served as a construction gondola before the passenger gondola was built.
I got an inside look at producing movies to sell stock for resorts such as Snowbird, Alpine Meadows, Sun Valley and Alpental.
I did all of that while sharing my mean-spirited humor about people falling off of chairlifts at an unnamed resort somewhere. Those were the good old days, and they deserve to be examined in detail.
And how about Friedl Pfeiffer and how he bought 10 houses in Aspen for only $100?
Or Everett Kircher. I was there when he bought an old chairlift from Sun Valley for $4,800 and then bought a mountain in Michigan called Boyne for $1 because it was too steep for the farmer to grow potatoes on, and then built the Midwest's biggest resort.
Yes, I was very lucky over the years to be there and make movies about the ski scene from Australia to Zermatt to Southern California and everything in between.
I have no idea how long it will take to write the autobiography, but I imagine with good writing help, I will have it ready for Christmas of 2010.
If your life was ever affected by watching one of my movies, send me an e-mail with your address and we will keep you posted on the progress of writing the book.
Right now, I have reduced my list of 13 very good writers down to four. Hopefully soon I'll be able to make a decision on which one of them will spend a lot of the next year working with me, prying my memory open and selecting the just right tales and photos to help tell my life story.
As you read this column, the book is officially under way, so stay tuned. …
Filmmaker Warren Miller lived in Vail for 12 years, and his column began in the Vail Daily before being syndicated to over 50 publications. For more of Miller's stories and stuff log onto Warren Miller.net
---
Support Local Journalism
---