Warren Miller: The magic carpet ride to fun
Warren Miller
Vail, CO, Colorado
newsroom@vaildaily.com

In the early 1960s, when the TV business was expanding dramatically, I was able to give many of my 23-minute advertising movies to TV stations for free. When this happened, the client that I produced the advertising film for would get free advertising for their product.
One year I was able to put 13 of my 23-minute movies together in a package. We sold the package to Hamm's Beer, and the film was aired to most of the major markets in America. If everyone watched it when it was shown, 98 percent of the people in America would have seen all of those 13 different advertising films.
Unfortunately for filmmakers today, those freewheeling days are gone. Advertisers have to buy time on a TV station to run their advertising films, and we call those films infomercials.
---
---
But back in those days, as a result of the emerging market, bartering prevailed and I was able to get a film that I had produced for a motor home company shown in most of the major markets in America and Canada.
Over the course of about 20 years, my small film company in Hermosa Beach, Calif., produced almost 100 advertising films, 92 to be exact. We produced them in addition to our annual 90-minute ski film that was shown worldwide. These advertising films ranged from Courchevel, France, to New Zealand and from horse racing to wine making.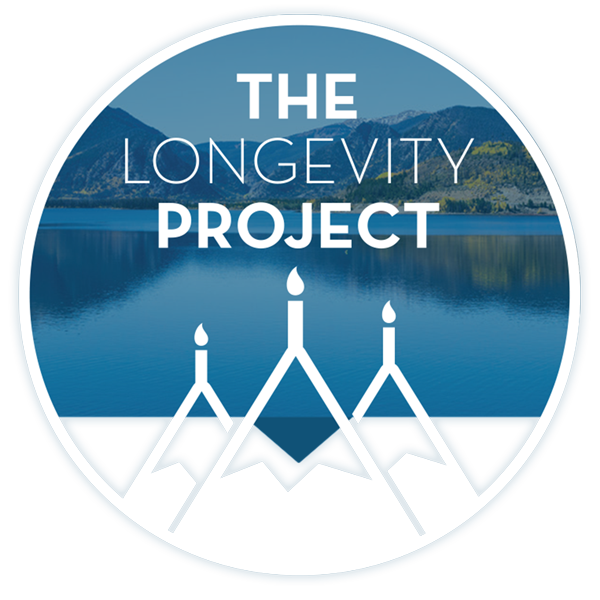 Participate in The Longevity Project
The Longevity Project is an annual campaign to help educate readers about what it takes to live a long, fulfilling life in our valley. This year Kevin shares his story of hope and celebration of life with his presentation Cracked, Not Broken as we explore the critical and relevant topic of mental health.
---
---
In the late 1960s motor home sales were really getting under way, with new manufacturers appearing almost monthly. I produced a movie about a radical new one called a Revcon. It was built on the chassis of an Olds Tornado front-wheel drive automobile, and had a lot of exterior curves instead of the boxlike look of everything else on the market.
After spending a week or so with the combination designer, engineer and financial fundraiser, Don Brolin and I set out with our camera chase car and started filming the motor home as a magic carpet to a world of relaxed fun.
Our journey took us surfing a Pacific catamaran at San Onofre, rock climbing in Yosemite, barbecuing on the beach at sundown, cruising up Highway 395 to Mammoth with Mt. Whitney in the background, and visiting the 1880 mining town of Bodie.
---
---
Bodie is in the desert and has been preserved by the state of California as a state park, complete with antique wooden sidewalks and stores full of 1880 merchandise. It is the kind of town you would see in an old Clint Eastwood movie such as "A Fist Full of Dollars."
We were set up for our first film shot in Bodie when the local forest ranger walked into our scene and asked to see our filming permit. The ranger was dressed in his official green government uniform, immaculately ironed shirt, creased pants, a flat brimmed hat and was very upset.
I had no idea we needed a permit to take a picture of 85-year-old buildings in the middle of the California desert, and he had the idea that not having an official permit was a major law-breaking problem.
We were discussing the problem when I said, "You look very familiar to me."
Smokey the Bear replied, "A lot of people tell us that. We think it's because of our flat brimmed hats."
I then asked, "Is your name Pat Watkins?"
"Yes. Why?"
"You look familiar to me because you were in my eighth-grade algebra class at Thomas Starr King Junior High School in 1938. Is that right?"
"Yes, but you still need a permit to film here in Bodie!"
"Can you sell me one?"
"No. You have to go to Sacramento to get one."
Now, Sacramento is a seven-hour drive each way, over Tioga Pass from Bodie, so that was out of the question.
We walked around the town and figured out that someone could drive the motor home around the perimeter of Bodie while Don and I filmed it with a 12- to 240-zoom lens. We could also get a bunch of close-ups of the town and the motor home would never have to go on the official Bodie property.
Our idea worked very well. But looking back, filming Bodie in the middle of the desert turned out to be a lot harder than hanging from a rope in Yosemite filming rock climbers on the face of the granite walls that surrounded the great valley.
I had given the owner of the motor home company a big discount on his financing of the film if I could have the use of one of the new motor homes for a year after I finished the film.
He agreed, but about a month after the film was finished and I was showing it free for him on TV stations all over America, he sold his motor home company.
I did a lot of handshake deals in those days, including that one, and the new owners of the motor home company did not honor my handshake deal.
As a result, I was back sleeping in a Motel 6 or in the back of my station wagon on my filming trips instead of in a brand new deluxe motor home.
It's OK, though, I could sell my commercial movies easier, and those kinds of accommodations kept my overhead down.
Filmmaker Warren Miller lived in Vail for 12 years, and his column began in the Vail Daily before being syndicated to over 50 publications. For more of Miller's stories and stuff log onto Warren Miller.net
---
Support Local Journalism
---