We are the stories we share
Once upon a time, there was a family of sorts, some related by blood, some by neighborhood.
So begins the movie, "Manna From Heaven," which kicks off the Beaver Creek Film Festival Friday at 7 p.m. at the Vilar Center. This year, the festival is hosting the Toronto International Film Festival's Film Circuit.
Ursula and Maria Burton, two of the five sisters who made "Manna From Heaven," which was written by their mother, will be attending the festival. And they like to talk about their movie.
---
---
The story goes like this: In a neighborhood in Buffalo, New York, there's a peculiar sort of storm – it rains $20-dollar bills. It seems a gift from heaven to the loose-knit family of relatives and neighbors who gather the bountiful green. It's cash, baby, and it's the stuff dreams are made of. But years later, one of the beneficiaries, Theresa – now a full-grown nun – decides it wasn't a gift, but a loan, and it's time to pay the piper. Immediately.
"Ultimately, it's the story of a community coming back together to rebuild," said Maria, the film's director. "So in that sense it's how community becomes a family. They all have their wicked sides, nobody comes back with pure intentions."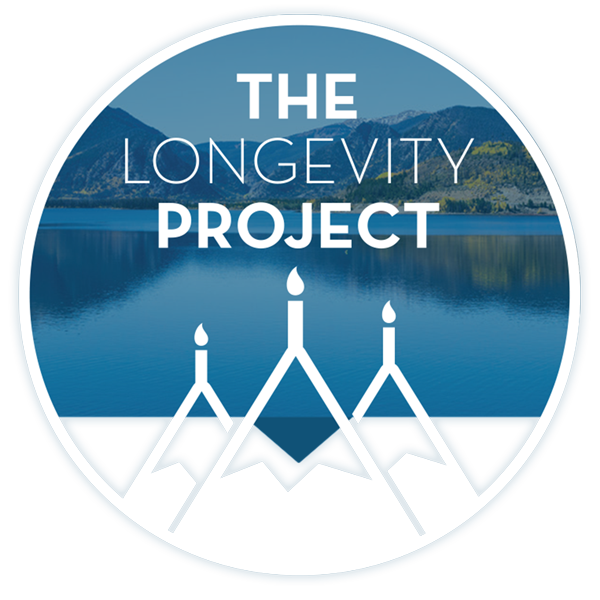 Participate in The Longevity Project
The Longevity Project is an annual campaign to help educate readers about what it takes to live a long, fulfilling life in our valley. This year Kevin shares his story of hope and celebration of life with his presentation Cracked, Not Broken as we explore the critical and relevant topic of mental health.
---
---
And nobody has lived their dream-come-true. Turns out the money might have obliterated the good life, instead of assuring it. Feel-good is the way many critics have described the film – and funny.
There's a bevy of big names in the indy flick – Oscar winners Shirley Jones, Cloris Leachman and Louise Fletcher, Oscar nominee Seymour Cassel, "The Shining's" Shelley Duvall, and "Batman's" Frank Gorshin. Though having so many recognized talents in a low budget movie is noteworthy, it didn't particularly surprise the Burton sisters.
"I think it was a combination that our work was respected, and we were very interested in casting against type," said Ursula. "We're all performers, and so many actors are in the rut of being cast in the same role again and again."
---
---
Duvall doesn't play a simpering wife, but a hard-nosed detective. Stage veteran Jones plays a con artist. Known best as The Riddler, Gorshin, usually an impersonator, gets to dig deep and act. These opportunities are seductive for an actor.
This is the third movie Five Sisters Productions has made, and its popularity has gained momentum – due in part to the sisters' willingness to crisscross the country speaking to audiences about it.
"It's been a real grassroots effort," said Maria.
"People don't understand what kind of control they have over what movies are out there," said Ursula. "If a certain kind of movie does well, they're going to make a ton more like that. People need to vote at the box office, and you vote by buying a ticket."
Because you can be sure that if a movie makes money – if people pay to see it – then movies like that one will be more available. For a film to win a second weekend at the box office, it has to justify it with a stellar first week. The third week depends on the second, and so on.
Outsiders might expect a group of sisters to bicker, but being related has earned them a shared artistic vision. In a town as cutthroat as L.A., it's nice to know somebody has your back. And if four others have it, all to the good.
Both their mother and father are artists, he a jazz musician and she a novelist. They have a first-look deal with their mom, Gabrielle. If they want it, they get it. They optioned "Manna From Heaven" for $1.
"She says we don't pay so well, but we do always return her phone calls," said Ursula.
The advantage to Gabrielle in having her daughters produce and direct her scripts is how involved she gets to be in the process.
"Besides, she made us," said Ursula.
And they made the film. For more information, visit http://www.fivesistersproductions.com.
BEACON: SORRY, THERE'S SO MUCH INFO, IT'S A REAL MESS OF SIDEBARS…
Beaver Creek Film Festival
Friday
5:30-7 p.m. Reception at Beaver Creek Club
7-9 p.m. "Manna From Heaven" at Vilar Center
9-9:30 p.m. Dessert and coffee at Vilar Center
Saturday
8:30-10 a.m. Breakfast and panel discussion at Beaver Creek Chop House
10-11:30 a.m. Choice: "The Baroness and The Pig" at Vilar Center or Directors Workshop at Beaver Creek Chop House
Noon-1:30 p.m. "Marion Bridge" at Vilar Center
2:30-4:30 p.m. "The Last Round" at Vilar Center
7:30-9:30 p.m. "The Road Home" at Vilar Center
9:30-10 p.m. Dessert and coffee at Vilar Center
Sunday
8:30-10 a.m. Wrap-up breakfast at May Gallery
10-11:30 a.m. "Le Marais" at Vilar Center
Weekend package: includes everything, $125
Film package: includes all films, $30
Individual films: $8 each
More info: Vail Symposium at 476-0954 or http://www.vailsymposium.org
For tickets: 845-TIXS
Cast for "Manna From Heaven"
Shirley Jones ("Elmer Gantry," "Music Man," "The Partridge Family")
Cloris Leachman ("The Last Picture Show," "Young Frankenstein")
Louise Fletcher ("One Flew Over The Cuckoo's Nest," "Star Trek: Deep Space 9")
Seymour Cassel ("The Royal Tennenbaums," "Rushmore," "Faces")
Harry Groener ("Buffy The Vampire Slayer," "Patch Adams," "Crazy For You")
Ursula Burton ("Divine Secrets of the Ya-Ya Sisterhood," "Sgt. Bilko," "Jane Austen's MAFIA!")
Shelley Duvall ("The Shining," "Popeye," "Three Women")
Jill Eikenberry ("L.A. Law," "Hide in Plain Sight," "The Manhattan Project")
Faye Grant ("State of Grace," "V," "Internal Affairs")
Frank Gorshin ("Batman," "Luck of the Draw," "12 Monkeys")
Wendie Malick ("Just Shoot Me," "Dream On," "The Emperor's New Groove")
Austin Pendleton ("Oz," "Searching for Bobby Fischer" "What's Up Doc?")
Wren Wertin can be reached via e-mail at wrenw@vaildaily.com or phone at 949-0555, ext. 618.
---
Support Local Journalism
---