'We started with nothing'
When Juan Carlos Diaz moved from Mexico to the United States in 1991, his first job was washing dishes. Then he waited on tables and after that, he cooked in a restaurant.
These days, Diaz, his brother and a partner own Fiesta Jalisco Mexican restaurants in Avon, Eagle, Breckenridge, Frisco and five other Colorado towns.
"When I first moved to the U.S. I had money to pass some days," said Diaz, 33, who lives in Avon. "We started with nothing. We are doing well now."
---
---
In April 2001, Diaz and his partners opened the first Fiesta Jalisco in Silverthorne. A second restaurant was opened in Breckenridge shortly after.
"In less than one year we had three restaurants," Diaz said.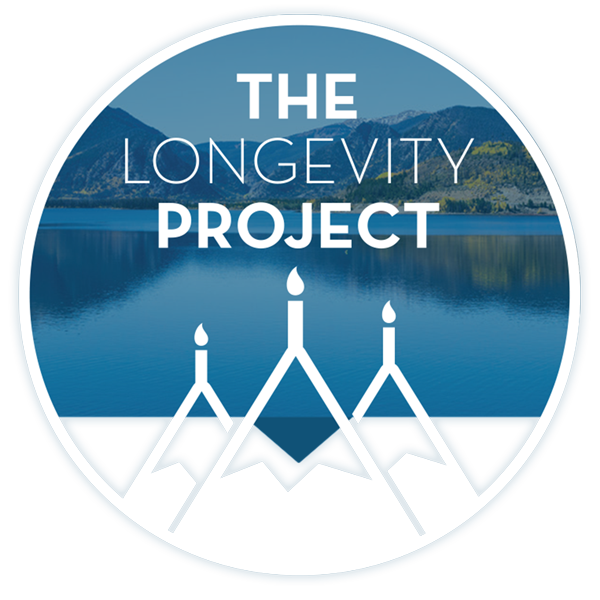 Participate in The Longevity Project
The Longevity Project is an annual campaign to help educate readers about what it takes to live a long, fulfilling life in our valley. This year Kevin shares his story of hope and celebration of life with his presentation Cracked, Not Broken as we explore the critical and relevant topic of mental health.
---
---
Diaz is an example of what Luis Polar " publisher of the monthly bilingual newspaper La Mision distributed in Eagle, Pitkin and Garfield counties " calls a "surging" Hispanic middle class.
"There's more home and business ownership among the Hispanic population," said Polar, 38, who has a wife and two kids and has lived in Glenwood Springs for 15 years. "For example, we bought a townhome in town and we have two cars."
Leticia Garcia, who with her husband, Samuel, owns Garcia's Market in Carbondale, said the Hispanic middle class is also growing where she lives.
---
---
"I see that some people come and set up their own businesses," said Garcia, 47. "Sometimes they come offering to mow the lawn and soon they send someone. People who have ambitions always try to work for themselves."
Changing class
Economic and social opportunities for people of Hispanic descent are growing in Colorado, said Polly Baca of the Latin American Research and Service Agency, or LARASA, a nonprofit focused on improving life for Latinos in Colorado.
"Statistics are showing that there is an emerging Hispanic and Latino middle class," Baca said. "Income levels are increasing for the middle class, and it's due to the entrepreneurial side of the community."
Nationwide, the average annual income for Latinos in 2000 was $34,700, a 27-percent increase over 1990, according to the U.S. Census Bureau.
"There is a growing Latino middle class with household incomes of $40,000 and above," Baca said. "However, there's still a large number that is below the poverty line."
But Edwards restaurant owner Debbie Marquez doesn't see a Hispanic middle class evolving.
"In Eagle County there still are people who can't afford housing, and some who can," said Marquez, who has lived in the Vail Valley for 27 years and owns Fiesta's Mexican restaurant. "I see more people, more gated communities, more million-dollar housing. There are more Hispanics living in trailer parks.
"I don't think things have changed," added Marquez, a former chairwoman of the county Democratic party. "There are some people who are doing better, but some are the same."
April Heredia's family is an example of how things change. Her grandmother worked as a maid in Vail's Mountain House lodge.
Heredia, 35, a third-generation Hispanic who lives in Gypsum, chose to go to school.
"When I told my mom I was going to go to school, she said, 'You're going where?'" Heredia said.
Heredia lives with her husband, David, a 37-year-old electrician, and their children Sarah, 3, and Diego, 10 months. She saved for her home downpayment living with her parents.
"I'm good with money," she said.
Heredia works in human resources at Colorado Mountain Medical and is also a mortgage broker. The Hispanic middle class is changing, but slowly, she said.
"It isn't stuck, but I believe it's slow going. It's slower than the Anglo," she said. "I see it politically " we're the largest minority, but we don't have any role models."
Hurdles still to clear
To Polar, the main hurdles Hispanics face in succeeding are language and immigration status.
"The critical one is immigration " there's not much we can do to change immigration laws," he said. "A lot of people come here with the desire to succeed, but they find themselves with the doors closed in front of them because they don't have the proper papers. The root of the problem is why individuals come to the U.S. as illegals."
Letting people know what opportunities are available is the goal of Polar's regional newspaper, La Mision, he said.
"For example, in the past years, a group of people in the Roaring Fork Valley started the first Hispanic Rotary club," he said.
"Education is critical. We need to tell people there are opportunities here."
Eli Vega, 57, a descendant of Mexicans who lives in Breckenridge, said he's seen two waves of Hispanics.
"One is those who were born here and have the advantage of knowing the language and who also understand the American system and another wave of Hispanic immigrants who seek a cocoon where they feel more safe," Vega said.
Since he moved to Summit County from Boulder, Vega said he's met many Hispanic families who aren't very ambitious or interested in belonging to the community.
"Some people miss opportunities by not understanding the system," Vega said.
Ramon Montoya, the mayor of Red Cliff, poulation about 300, said there has been a lot of opportunity for Hispanics in the Vail Valley in the past 20 years.
"There are several examples in the valley of families who have done very well in the area and now have their own business," said Montoya, 47, whose family has been in Colorado for more than 200 years. A Leadville native who was raised in Red Cliff, Montoya runs the parts department for vehicle maintenance at Beaver Creek.
What lies ahead
Diaz, the restaurateur, said many Hispanics have ambitions, but many are conformists.
"When they can go for more they get stuck. The number of people who pass their limits is low," Diaz said. "I hope their children have more of an open mind."
Diaz believes Hispanics focus too often on service jobs such as housekeeping and maintenance jobs, which, he said, rarely teach workers new skills.
"We have had employees that couldn't even read," he said.
What helped him learn the American way was having an American wife for 10 years, Diaz said.
"I realized how the Americans are," said Diaz, who became a U.S. citizen in 1998. "You have to get in their mind. You have to become the way they are. You are in their country."
According to Marquez, there still are many opportunities for Hispanics in the Vail Valley. "But they cost more and more every year," she said. "Opportunities are there but it's not like in the old days. I couldn't start my business today without mortgaging my house."
To Montoya, change will come as more Hispanics get involved in politics. "Our town board has always had Hispanic members," he said.
Montoya's advice to other Hispanics?
"Take whatever skills you brought with you, and pursue that, stick with it," he said. "Instead of settling for some menial labor that you might have to take."
Staff Writer Veronica Whitney can be reached at 949-0555, ext. 454 or vwhitney@vaildaily.com.
Vail Colorado
---
Support Local Journalism
---