What do we tell the grandchildren?
It was in my mind to write something to you along the lines of "The World Is Your Oyster," which is the principal topic when addressing a graduating class. But your grandpa could not do that, because he doesn't know what value you may put on an oyster when you are of oyster age.
What's more, or so I thought, better to deal straight up with you, to try to put you in a picture closer to the time of your arrival, more real than a global shell game.
You are getting born in a month, September, that has within it beginnings and endings: The quiet rustlings of autumn start now, and summer will have to go away for another year. It's a seasonal thing. Yet your September will be remembered for very dark days in the country you are coming to.
---
---
Awful things happened one year ago, in September, right in the state of your birth, New York, and now the drums of war and the explosions … Lord help me, this is no way to talk to a lad who needs first to get himself right with Oshkosh and Dr. Seuss.
Let us talk of music. It is my conviction that you will be a tenor and blow down the walls of the Metropolitan Opera House some fine day, probably in September. The tenor voice is the greatest gift we get as humans – dogs, birds and other creatures get much more elaborate and far more humane gifts, as you will discover. (Lesson? Life is not fair.)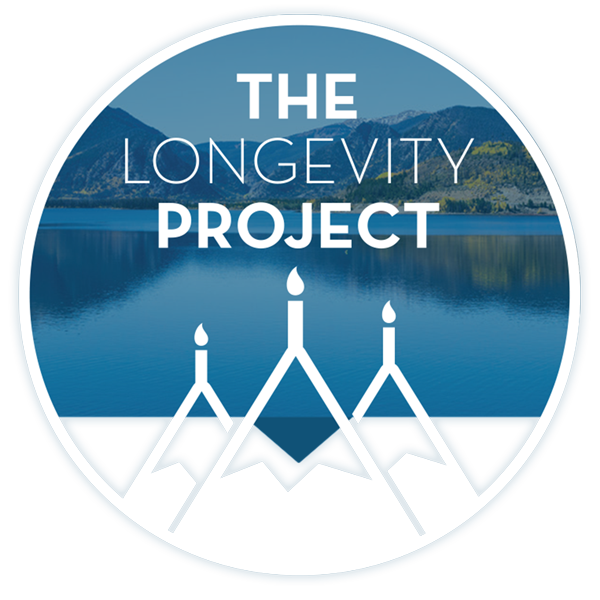 Participate in The Longevity Project
The Longevity Project is an annual campaign to help educate readers about what it takes to live a long, fulfilling life in our valley. This year Kevin shares his story of hope and celebration of life with his presentation Cracked, Not Broken as we explore the critical and relevant topic of mental health.
---
---
Further, I know of a certainty that you will sit as first violin with the New York Philharmonic, and that your own Aidan Chamber Orchestra will turn Mozart on his ear, what with the beauty of your play and the depth of your interpretation. Grandpas know these things.
It is important that I give you a vision of the future filled with tenors and Mozart, the voices of majesty and the notes of infinite grace. For at the moment of your birth, now, tomorrow, the music is what you would call mixed.
Up from the rubble of what happened last Sept. 11 have come marvelous voices singing the most patriotic of songs, and you will hear them soon. The best are "America the Beautiful" and "God Bless America." The best voice singing is a tenor, and it belongs to a fireman, which, if you don't want to be a musician, is a life's work to be considered.
---
---
There is other music, too, by what we call rock musicians, who sometimes and unhappily sing in reedy little voices made huge by machinery. It scarcely soothes the soul, merely annoys it, so your grandpa would advise you to ignore it altogether.
And then there are the drum rolls. Through the history of this world and the strife – I hate to tell you, but the more honest word for strife is war – it seems always to wallow in, boys and men have pounded on drums. It seems to heat the blood, the better to bash each other with, and even when such somber pounding is leavened by the gentle fife, war is war, dear grandson-to-be. So drums are out.
Also, why men close their minds and call themselves intelligent is something I have not figured out. Please be open all your life; read a book a week and I'll give you a bike.
Why men shout instead of listening, I do not know. I hope you will be a listener.
Why men hate instead of love is beyond me. I hope you will love everyone in your life, even if they don't make any sense, can't find ways to live together, spend all their treasure on gargantuan murderous toys and insist that God is on their side.
Why men kill instead of embracing each other simply eludes me. I hope you will see to it that all killing stops, and that you never shoot a bird.
There I've done it again. Your grandpa is dwelling on the dark side. Must be this September, this memory of a terrible time in your country and state and town, this anniversary. No point in going into it all now.
Why, you're not even here yet. You will find all this ugliness, because it is in and of the world. But you are going to peek at it through roomsful of love, right from the start.
And when you are a little taller, you will see far off for yourself, beyond what is near at hand, to goodness and greatness and decency and honesty and bright lights, and you will hear the music of the gods. You'll make music, too.
I hope your first word is Pavarotti.
John Van Doorn spent much of his 52-year career as a newspaper and magazine editor in New York, and as a war and foreign correspondent. He worked for The New York Times for many years and once served as managing editor of the New York Post. One of those souls who eschews retirement, he's now an editor with the San Diego area's North County Times.
---
Support Local Journalism
---