When the frenzy fights for what's right
The media sometimes does the right thing, and it helped give a teen-age girl her life back, the girl's attorney said Monday.
Katie Lovell found herself in the crosshairs of an Internet firestorm when she was incorrectly identified last summer as Kobe Bryant's alleged victim. Her face flashed around the world, often accompanied by the profane rantings of the electronic lynch mob that fueled the fire with its misguided hatred.
One day she's a high school graduate, looking forward to college. The next day she's incorrectly and unfairly reviled as Kobe Bryant's alleged victim.
---
---
She happened to have been on the same high school dance team as Bryant's alleged victim. An enterprising Web site picked up images of the wrong young woman, and went from there.
"It didn't matter to them that they were ruining this young woman's life, or that they were wrong," said Sienna LaRene, Lovell's attorney. "All that mattered to them was that they were paid each time someone logged onto their Web site."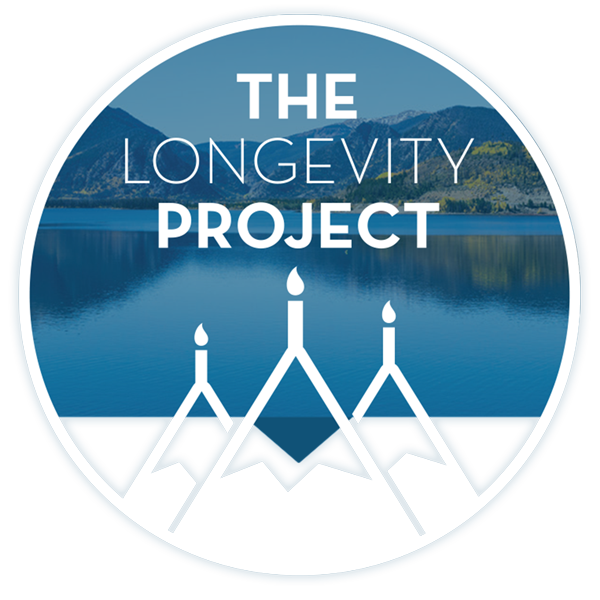 Participate in The Longevity Project
The Longevity Project is an annual campaign to help educate readers about what it takes to live a long, fulfilling life in our valley. This year Kevin shares his story of hope and celebration of life with his presentation Cracked, Not Broken as we explore the critical and relevant topic of mental health.
---
---
With the national media focused on their small town, Lovell and her mother Beth Matthews teamed with LaRene, who has been a criminal defense attorney for 20 years. With the failure of normal legal channels – things like threatened lawsuits and cease-and-desist orders – they turned to the national media that had begun to beat a path to their door, ravenous for any new angle on the Bryant story.
In about a week and a half, the firestorm that started with mistakes and was spread by arrogance was all but dead – extinguished by a public outcry that the legal system could not match.
"Katie was so impressed by how the media worked, and what we got done, that she's considering a media-related career because she witnessed first hand the power of responsible media in righting wrong," said LaRene.
---
---
The battle begins
The fight between Lovell-Matthews-LaRene began when a pro-Kobe Bryant Web site posted Lovell's photograph, pulled from innocuous high school dance team and prom pictures. The image was accompanied by the question, "Is this accuser in the Kobe Bryant case?"
Within days, the photographs were beamed around the globe, some doctored with her face pulled off and placed on a naked woman's body. That doctored image was electronically placed in a bed with Bryant.
As they protested, the vulgarity only grew.
One Internet site even posted its response: "In his day and age there is no privacy. (Our Web site will not be intimidated by individuals who threaten litigation and legal strife. We stand firm in our decision to release any image and/or images, documents, etc. given to (our Web site) via e-mail or tip."
Lovell, Matthews and LaRene hit the national media circuit, appearing on network and cable television shows, radio broadcasts and in newspaper and magazine stories across the country. A week and a half later, that Web site that had so blatantly refused to remove material its managers knew was wrong, they were singing a different tune.
"That Web site, along with hundreds of others contacted the Matthews family by e-mail, telephone or in general Web site correspondence with "we got the message' language," said LaRene. "Katie's pictures were removed, language appeared on these Web sites that the picture was not of the accuser in the Kobe Bryant case, or the Web sites closed altogether and could no longer be found."
Impunity harpooned
LaRene said the key was public outrage and the realization that Web site managers could act with impunity.
"If you can get people to care enough to the point that the injustice of it makes them angry, it gets results," she said. "This is the All-American kid. Any family would be proud to say, "That's my child.' And they were doing that to her."
There's no practical redress to Internet abuse, LaRene said. She said that of course it's libel. But prosecuting it requires you to locate the company, file the lawsuits and get a remedy.
"The first thing you want to do is put a tourniquet on this and stop the bleeding," said LaRene. "They wouldn't stop and it was gaining momentum."
It was coming at them from all over the world.
LaRene said at that point, you turn to the responsible media and get people angry enough about it, that the Web sites have to withdraw and change their attitude. There's a gap between what technology can do, and what our social mores will allow."
LaRene said it shouldn't happen to anyone, but it's happening more and more.
"In a couple years it's going to be much worse, because you can't get a handle on it with current law," she said. "It takes the right combination of public platform and the right people to get something done. Outrage leads to law that remedies these situations."
She said that when they went to New York City to make their media rounds, everybody in the responsible media wanted to be part of the outrage.
""We will give you this platform,'" she said they told her. "And it worked."
---
Support Local Journalism
---