Wildfires could top $1 billion in losses
Gillian Flaccus
Associated Press
Vail, CO Colorado

SAN DIEGO " Property damage from this week's devastating Southern California wildfires has reached at least $1 billion in San Diego County alone, officials said Wednesday.
"Clearly, this is going to be a $1 billion or more disaster," Ron Lane, San Diego County's director of emergency services, told reporters during a news conference.
He said at least 1,200 homes were destroyed in San Diego County alone, a number officials believe will rise.
---
---
That brings to roughly 1,500 the number of residences lost in the seven-county region that has been ablaze since Sunday.
Sixteen wind-driven blazes dotting Southern California from Malibu to the Mexican border have forced a half-million people to flee to safer surroundings.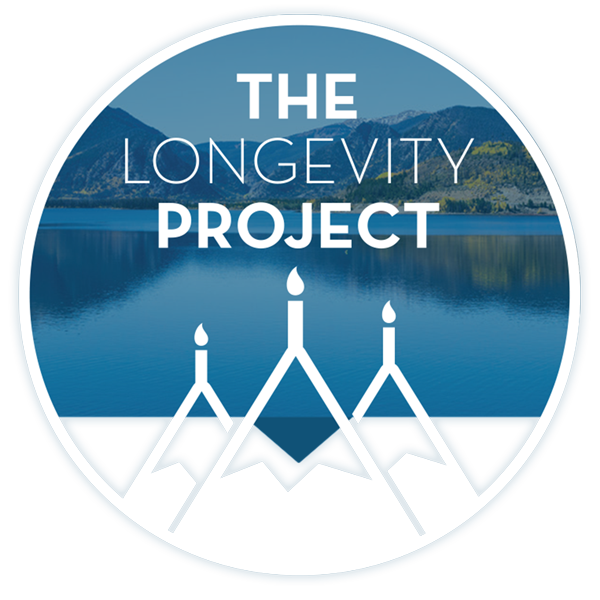 Participate in The Longevity Project
The Longevity Project is an annual campaign to help educate readers about what it takes to live a long, fulfilling life in our valley. This year Kevin shares his story of hope and celebration of life with his presentation Cracked, Not Broken as we explore the critical and relevant topic of mental health.
---
---
The announcement of San Diego's staggering losses came as President Bush signed a major disaster declaration for California in the wake of wildfires that have charred 410,000 acres and forced at least 500,000 people to evacuate.
"Americans all across this land care deeply about them," the president said after a Cabinet meeting convened to coordinate federal efforts. "We're concerned about their safety. We're concerned about their property."
On the fourth day of the vicious firestorm, exhausted firefighters and weary residents looked forward Wednesday to a break " an expected slackening of the fierce wind that has fanned the state's explosive wildland blazes.
---
---
Forecasters said the Santa Ana wind whipping across Southern California would begin to weaken late Wednesday afternoon, followed by cooling sea breezes.
The shift could allow for a greater aerial assault and help firefighters beat back the most destructive blazes, said Homeland Security Secretary Michael Chertoff during a tour of an evacuation center at Qualcomm Stadium in San Diego.
"If the weather cooperates, maybe we can turn the tide," he said.
Fire crews were also anticipating an injection of additional firefighters and equipment from other states, mostly throughout the West.
Frustration over lack of equipment and personnel began to emerge Tuesday when a fire official said not enough had been done to protect homes.
Orange County Fire Chief Chip Prather told reporters that firefighters' lives were threatened because too few crews were on the ground. He said a quick deployment of aircraft could have corralled a massive blaze near Irvine.
"It is an absolute fact: Had we had more air resources, we would have been able to control this fire," he said.
The fires have burned 410,000 acres, or about 640 square miles. Twenty-one firefighters and at least 24 other people have been injured. One person was killed by the flames, and the San Diego medical examiner's officer listed four other deaths as connected to the blazes.
The state's top firefighter said Prather misstated the availability of firefighters and equipment. Eight of the state's nine water-dumping helicopters were in Southern California by Sunday, when the first fires began, along with 13 air tankers, said Ruben Grijalva, director of the California Department of Forestry and Fire Protection.
Grijalva said the fires, spread by winds that at times topped 100 mph, would have overwhelmed most efforts to fight them.
Gov. Arnold Schwarzenegger dismissed the criticism when questioned by an ABC News reporter. He praised the rapid deployment of fire crews and equipment across a region from north of Los Angeles to the Mexican border.
"Anyone that is complaining about the planes just wants to complain because there's a bunch of nonsense," Schwarzenegger said. "The fact is that we could have all the planes in the world here " we have 90 aircraft here and six that we got especially from the federal government " and they can't fly because of the wind situation."
Thousands of people involved in the state's largest evacuation effort packed emergency shelters, where many had an agonizing wait to find out whether their homes had survived.
"I'm ready to go, but at the same time, I don't want to go up there and be surprised," said Mary Busch, 41, who did not know whether her home in Ramona, in San Diego County, was still standing.
She has lived at the evacuation center at Qualcomm Stadium since Monday, sleeping in her SUV with her 11- and 8-year-old sons.
"I feel safe there," she said. "It's all I have. I don't have any way to know what happened to my house."
Others were eager to return to houses they were confident had survived.
"I called my home and my answering machine still works, so that's how I know we're OK," said Rancho Bernardo resident Fuli Du, who packed his belongings Wednesday preparing to leave Qualcomm.
He spent his 41st birthday Tuesday at the stadium, where he has been living with his wife and two young sons.
"I don't know when I'll be able to go back, but I'm ready to go home," he said.
While officials continued to issue evacuation orders for parts of San Diego County, residents were allowed to return to other areas. They included Carlsbad, Chula Vista, Del Mar, Encinitas and Solana Beach.
"There are some hotspots and issues there, but we wouldn't be letting people go back if it weren't safe," county spokeswoman Lesley Kirk said.
The city was assessing whether to allow people to return to their homes in Rancho Bernardo, one of the hardest-hit areas, Mayor Jerry Sanders said.
Sigrid Thode, 76, sat in a plastic chair at Qualcomm Stadium, waiting for a street-by-street list of damaged and destroyed homes to be updated. Her home was not on the initial, incomplete list.
She and her husband were ordered to evacuate Monday morning, and took only what they could grab. She was wearing the same clothes she had fled in two days earlier.
"We're getting really impatient, especially now that they put up a list," she said. "We still don't know anything."
Like Du, Thode called her home, but all she got was a blank tone.
Officials also were evacuating De Luz, an unincorporated community north of Camp Pendleton that was being threatened by a wildfire burning on the Marine base. The fire also closed Interstate 5 and the Metrolink commuter rail, snagging the morning commute.
So far, the fires have inflicted the worst damage in San Diego County, where five blazes continued to burn. The largest fire had consumed 196,420 acres " about 300 square miles " from Witch Creek to Rancho Santa Fe, destroying 650 homes, businesses and other buildings. Other hard-hit areas included San Bernardino County, where hundreds of homes burned in the mountain resort communities near Lake Arrowhead.
Dozens of additional fire engines and hundreds more firefighters, as well as at least six more aircraft, were expected to arrive Wednesday from other states, mostly throughout the West.
"Crews, engines, helicopters " they're coming in from all over the country," said Bob Shidelar, a fire operations director from Northern California who was helping fight the San Bernardino Mountain fires. He said firefighters there were badly understaffed.
"""
Associated Press writers Chelsea J. Carter, Jeremiah Marquez, Daisy Nguyen, Robert Jablon and Thomas Watkins in Los Angeles, Martha Mendoza in Lake Arrowhead, Jacob Adelman in Santa Clarita, Elliot Spagat, Allison Hoffman and Scott Lindlaw in San Diego, Pauline Arrillaga in Del Mar and Ryan Pearson in Lake Forest contributed to this report.
---
Support Local Journalism
---