Wildlife conflicts slow energy boom
Matthew Brown
Vail, CO Colorado

BUFFALO, Wyo. (AP) " After eight years working Wyoming's booming energy fields, truck driver Eric Ransom suddenly finds his future threatened by an unlikely nemesis: a chicken-sized brown bird with a penchant for colorful courtship rituals and an aversion to heavy equipment.
Ransom delivers water, gravel and other materials to the sprawling coal-bed methane fields east of Buffalo. In the past, when one company hit a slow period, he jumped easily to another that needed more drivers.
No longer. As the methane, or natural gas, is tapped out beneath the flat rangeland of eastern Wyoming, energy companies are migrating west and into richer habitat along the Powder River, where protected birds such as the sage grouse live. Federal rules mandate months-long prohibitions on drilling near sage grouse breeding grounds, leaving contractors like Ransom scrambling to find work.
---
---
The industry slowdown goes beyond that one bird population, and reflects a broader shift taking place in the debate over domestic energy development. It comes amid new evidence that some wildlife populations are on the decline after almost a decade of intense exploration.
Back in Washington, the Bush administration's pro-energy policies face rising criticism from Democrats who gained control of Congress in the last election. They are hosting a string of hearings highlighting the negative impacts of energy exploration, particularly in Western states.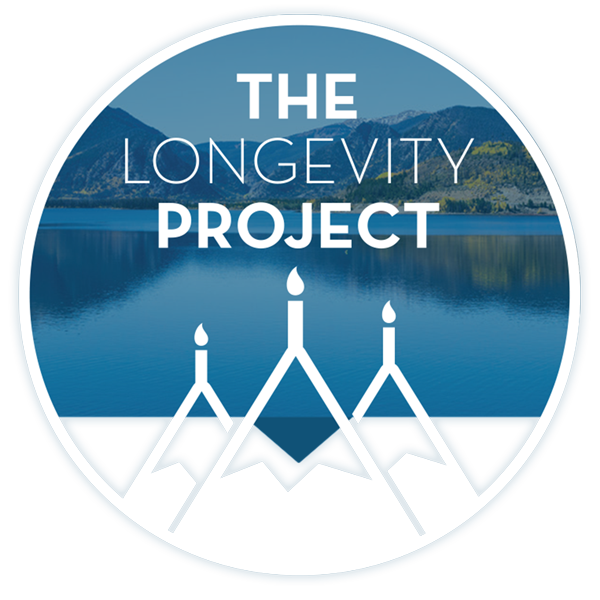 Participate in The Longevity Project
The Longevity Project is an annual campaign to help educate readers about what it takes to live a long, fulfilling life in our valley. This year Kevin shares his story of hope and celebration of life with his presentation Cracked, Not Broken as we explore the critical and relevant topic of mental health.
---
---
While no one in Wyoming expects the state's boom to go bust " gas production statewide hit a record 2.1 trillion cubic feet last year " industry representatives and state regulators predict production will slow as existing wells go dry and fewer are drilled to replace them.
"It's the working stiff that catches the brunt of it," complained Ransom. He recently spent three months out of work because of Bureau of Land Management wildlife restrictions. Those also include shutdowns near hawk and eagle nests, owl burrows and wintering elk ranges, although none are as severe as the sage grouse restrictions.
Ransom refers to the grouse as "sage chickens" or, simply, "those birds." Others call it the "spotted owl of coal-bed methane" " a reference to another bird that stymied West Coast logging in the 1990s.
---
---
Driving the dispute, said Wyoming Gov. Dave Freudenthal, is the evolving nature of the boom. As companies move onto more pristine landscapes previously untouched by drill bits, wildlife conflicts are becoming more common and tensions between state and federal officials are mounting.
"This is different country they're moving into," said Freudenthal, a Democrat. "This is a federal resource and the federal government is determined to develop. On the other hand … there are people that live here and there is wildlife here and they are inextricably linked. We will continue to push that issue."
The 19-state Western Governors' Association recently called on the Bush administration and Congress to repeal a two-year-old law that allows energy companies to drill in some areas without conducting detailed environmental analyses.
Several hundred miles west of the Powder River Basin, proposals to sink more than 4,000 gas wells into a geological formation known as the Pinedale Anticline have run into objections from Freudenthal's administration after researchers linked recent declines in mule deer herds to prior drilling.
And across the border in Montana, oil and gas drilling in the southeastern corner of the state has been put on hold, after a federal court ruled the federal Bureau of Land Management had inadequately addressed environmental concerns.
Early exploration in areas such as the Powder River Basin occurred largely on private lands free of government regulation, where decades of farming and ranching had already forced out much of the wildlife. But this year development is reaching into rougher, more wildlife-friendly terrain " land was passed over by homesteaders early last century and left in control of the federal government.
Rep. Nick Rahall, D-WV, chairman of the House Natural Resources Committee, said under the Bush administration, the government's role as steward of that land has been poor.
"It has become increasingly clear that the administration has overstepped its boundaries and now valuable public lands, irreplaceable natural resources, and critical wildlife populations are paying the price," he said.
Bureau of Land Management spokesman Steven Hall said his agency is pulled from both sides: by conservationists who say development is going too fast, and industry representatives who are now lobbying to relax sage grouse rules.
Regarding the Western Governors' Association call to roll back the law allowing some development to proceed with little environmental review, Hall said his agency is compelled to "follow the law of the land."
In the Powder River Basin, biologists have identified 378 sage grouse breeding areas, or leks. As many as 100 birds gather at a lek each spring for prolonged courtship rituals in which male birds inflate a pair of bulbous yellow air sacs on their chests to attract females.
The Bureau of Land Management forbids all drilling, road construction or other activity within two miles of leks from March 1 to June 15. But the birds are highly sensitive to human activity and it is unclear if the restrictions are working, said agency biologist Arlene Kosic.
University of Montana researcher David Naugle said sage grouse numbers have plummeted since coal-bed methane drilling began, with 50 percent fewer leks in developed areas. He said similar declines are possible across the sage grouse's remaining habitat in Wyoming, Montana, Colorado and Utah.
"If you take (oil and gas) leases that have been sold to private industry, and overlay them on remaining sage grouse range, they fit like a glove," he said.
Ransom and others in the industry say such concerns are overblown. They say the companies that work the coal-bed methane fields have a vested interest in sustaining the bird's population: If it is added to the endangered species list, drilling could be halted year-round instead of a few months every year.
Nevertheless, some are pushing the land bureau to relax its rules.
"You've got to keep finding new wells and new production to come on line. If you cut that off, it's hurting our ability to meet the nation's increasing energy needs," said Jason Begger with the Wyoming Petroleum Association.
---
Support Local Journalism
---