Will falcons fly away from resort?
Steve Lynn
Vail, CO Colorado

MINTURN " Anne Esson once watched a peregrine falcon glide through East Vail's Pitkin Valley and quickly disappear over a ridge, a sight she recounts excitedly.
"Once he got up, whoosh," said Esson, a bird watcher and East Vail resident. "He just zoomed " it was like he shifted into high gear."
Esson worries that the "beautiful" peregrines may leave their nests on a cliff band if a private ski resort is built south of Minturn, she said.
---
---
"My heart is a little heavy, or at least concerned, about what will happen," Esson said.
The Ginn Company wants to build 1,700 homes and condominiums and a private ski resort and golf course south of Minturn. Town councilors expect to vote on whether to annex the property before this spring's Town Council election.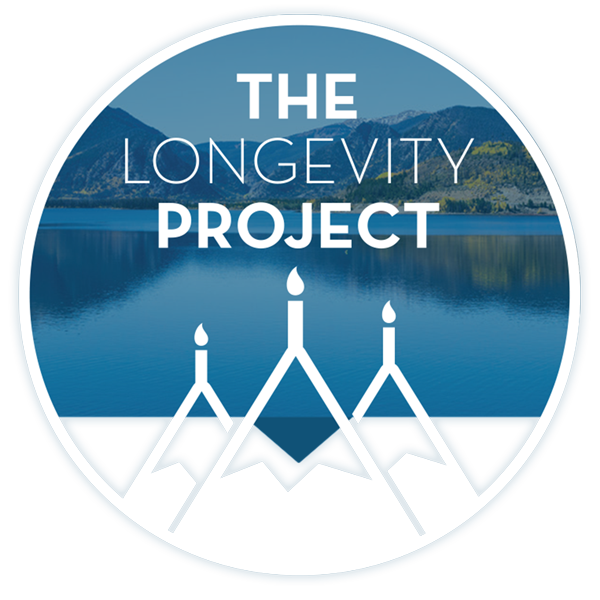 Participate in The Longevity Project
The Longevity Project is an annual campaign to help educate readers about what it takes to live a long, fulfilling life in our valley. This year Kevin shares his story of hope and celebration of life with his presentation Cracked, Not Broken as we explore the critical and relevant topic of mental health.
---
---
A pair of peregrines nest on a cliff band between U.S. Highway 24 and where Ginn wants to build homes on Battle Mountain.
Traffic on Highway 24 doesn't bother the peregrines. But any human activity above them " whether it's construction of homes or even people walking around their properties within a half mile of their nest " could scare them off, said Jerry Craig, a retired biologist.
Craig said the pair were discovered nesting on the Battle Mountain cliff band in the early 1990s. But peregrines probably have been nesting there for "eons," Craig said.
---
---
"It's going to be experimental," Craig told the Minturn Town Council Oct. 3 about Ginn's plan to build near the nest. "It's going to take a little more work among ourselves to see what we can work out."
Ginn should build its homes (at least a dozen are planned) within a half mile of the peregrines' nest between mid March and mid July " or avoid building them at all, Craig said. Ginn also should close a ski slope and short ski lift near their nest during mid March, he said.
Ginn would not comment for this article because it is in negotiations with the Colorado Division of Wildlife, said Cliff Thompson, director of communications. Ginn should finish its plan for the peregrines soon, he said.
Peregrines are unique among "raptors," or birds of prey, because they are among the fastest. They fly 50 to 60 miles per hour and dive at 200 miles per hour to catch unsuspecting prey, such as robins and blackbirds, Craig said.
With black heads and grayish blue backs, the raven-sized peregrines have a wing span of 48 to 50 inches, Craig said.
Peregrines are amazing to watch, Esson said.
"They fly fast, they're agile," she said. "Their wings make a big sickle when they fly. It's like an ace fighter pilot."
Carol Busch took Craig's class about peregrines with the Gore Range Natural Science School last summer. She has not seen a peregrine in action but she enjoys watching predatory birds hunt, she said.
"I just think they're amazing animals," Busch said. "We don't get to see a lot of predators in action."
Peregrines would benefit most from no development on Battle Mountain said Craig, who has been working as a peregrine falcon consultant for the Division of Wildlife on Ginn's project.
But he acknowledges that Ginn owns the property and wants develop it, he said.
No homes should be built within a half mile of a peregrine's nest, Craig said.
Ginn "erroneously" picked a site north of the peregrines' nest on which to place its half-mile buffer zone, within which it said it would not develop.
But the peregrines are actually located south and within a half mile of where Ginn wants to build homes, he said.
And from time to time, the peregrines move their nest along the cliff band facing Highway 24, so that buffer zone should include more territory, Craig said.
A short chair lift that faces Highway 24 also cuts through the buffer zone for people's convenience, not for peregrines' convenience, Craig said.
"I think that's the major problem we're running into right now," Craig said.
Esson knows how particular peregrines can be. She once spent three nights on vacation in an apartment as a pair of peregrines nested outside.
"You couldn't turn the lights on at night because they would start shrieking," she said.
Craig said Ginn also should avoid mirrored windows and windows with a background of forest because the peregrines could fly into them.
"I don't know how that can be accommodated," Craig said. "I think it's something that we're going to have to have our fingers crossed."
But the resort also could benefit peregrines. The ski slopes that will be exposed due to fewer trees will create better habitat for peregrines' prey, as long as the slopes are well-maintained after the snow melts, he said.
"In order to sustain peregrines you have to have a healthy ecosystem to support them," Craig said.
Staff Writer Steve Lynn can be reached at 748-2931 or slynn@vaildaily.com.
---
Support Local Journalism
---