Will Greeks accept austerity?
Weekly market commentary
Courtesy of Ken Armstrong, Shane Fleury & Steve Shanley of The Northwestern Mutual Wealth Management Company – Vail Valley

So much for the voice of the people — and the nerves of investors. Just a week after Greek voters loudly rejected an austerity plan at the urging of their prime minister, the very same man, Alex Tsipras, submitted a proposal.
This proposal was almost identical to that of his creditors, seemingly motivated by doomsday scenarios for his nation. As a result, stock indexes in the U.S. and Europe soared on Friday. At the same time, the yield on the 10-year Treasury finished the week with its biggest two-day drop since July 2013, up 21 basis points, as relieved investors shifted back into equities.
However, there was, yet again, a glitch, when the eurozone's finance ministers didn't accept the proposal, with some countries, notably — but not only — Germany, saying that Greece had to do more upfront to prove it would follow through on its pledges. As Germany's Finance Minister Wolfgang Schäuble put it, "We won't be able to rely on promises." It wasn't until Monday morning that an accord was finally reached, one that, as Donald Tusk, the president of the Euro Council, tweeted, involves "serious reforms" and "financial support."
---
---
As part of the deal, the International Monetary Fund (IMF) will monitor Greece's compliance, and Greece will sell off national assets to create a fund to pay down debt. Germany's Chancellor Angela Merkel said an agreement was reached because Greece showed "a willingness and a readiness to reform," adding, the "advantages far outweigh the disadvantages."
As the eurozone turns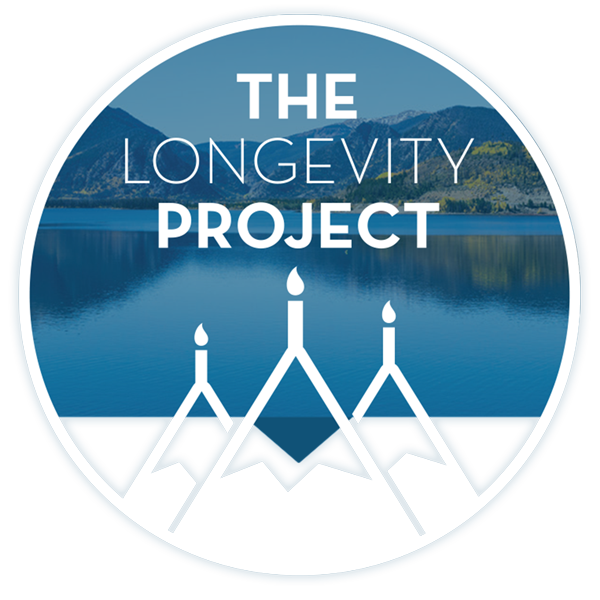 Participate in The Longevity Project
The Longevity Project is an annual campaign to help educate readers about what it takes to live a long, fulfilling life in our valley. This year Kevin shares his story of hope and celebration of life with his presentation Cracked, Not Broken as we explore the critical and relevant topic of mental health.
---
---
Last week began with the Greeks having said a defiant and decisive "no" to the latest austerity offer in the national referendum, after which the lightning rod Finance Minister Yanis Varoufakis unexpectedly resigned because, as he pointedly said, "I was made aware of a certain preference by some European participants and assorted 'partners' for my 'absence.'" He was replaced by Euclid Tsakalotos, who had stepped in as chief negotiator back in April. In the wake of the vote, investors braced for Monday, but as The New York Times put it on Tuesday morning, "Markets Shudder Across the Globe, but Don't Collapse."
Despite the vote, eurozone leaders were unmoved. France's Finance Minister Michel Sapin said it "resolves nothing" — giving Greece until the end of the week to come up with an offer, while Greek banks remained shuttered amid tales of economic and social collapse. On Thursday, Tsipras unveiled a proposal, prepared with the help of France, which included higher taxes that could add 1 percent to GDP, as well as an overhaul of the pension system. As part of the plan, he requested a new loan of €53.5 billion on top of the €240 billion borrowed since 2010. Greece's parliament subsequently endorsed the offer, though not without some defections from Tsipras' fellow party members, and France's President Francois Hollande described it as "serious and credible."
Greece did not formally ask for debt relief in the proposal, but it's expected to push for either a reduced interest rate or an extension on its debt payments, not a lower principal, and here even Schäuble gave ground, saying, "Debt sustainability is not feasible without a haircut."
---
---
Yellen speaks
The Federal Reserve released the minutes of its meeting of June 17 and 18, which indicated that the committee still expected to begin raising its benchmark rate later this year, although it "expressed a willingness to wait another meeting or two for additional data before raising the target rate." This stance was affirmed by the Fed's Chairwoman, Janet Yellen, in a speech in Cleveland on Friday, although she added, "Unanticipated developments could delay or accelerate this first step," perhaps referring to the state of Greece and China's roiling stock markets.
In the meeting minutes, the committee noted improvement in job creation and "a firming of wage increases." In addition, the committee said that "real activity" in the first quarter probably exceeded the government's estimate of negative 0.2 percent (the office of the San Francisco Federal Reserve calculated growth at 1.5 percent). The Fed's next meeting is on July 28 and 29.
IMF lowers forecast
Speaking of raising rates, the International Monetary Fund continues to prod the Fed to hold off until 2016 because of its concern about a global slowdown. Last week it lowered its estimate for 2015 to 3.3 percent from 3.5 percent, which would be the weakest rate since the contraction of 2009.
Trade gap widens
Though U.S. gross domestic product is expected to bounce back into the black for the second quarter, trade will continue to slow growth, largely because the stronger dollar hurt exports. The gap expanded 2.9 percent in May to $41.87 billion as imports fell 0.1 percent to $230.5 billion, while exports were off 0.8 percent to $188.6 billion. Even so, the deficit for April and May was below the first quarter's pace when trade shaved two percentage points off GDP growth.
In other economic news, the Fed said that consumer borrowing hit a new high in May, climbing $16.1 billion to $3.4 trillion, mostly because of student and auto loans, which were up $14.5 billion. The federal budget deficit shrank 14 percent or $52 billion through the first nine months of the fiscal year as individual income taxes increased $153 billion from a year earlier. First-time jobless claims rose 15,000 to 297,000, the highest total since the end of February, though the figure could have been affected by the Fourth of July holiday and summer closures by car makers. Also, wholesale inventories gained 0.8 percent in May after having risen 0.4 percent in April.
A look ahead
This week's slew of updates will include the latest on personal income and consumption expenditures, construction spending, pending home sales, the S&P/Case-Shiller Home Price Index, Markit's manufacturing PMI, vehicle sales, the trade balance and factory orders. On Friday, the Labor Department will release its unemployment report for March.
This commentary was prepared specifically for local wealth management advisors by Northwestern Mutual Wealth Management Company.
The opinions expressed are as of the date stated on this material and are subject to change. There is no guarantee that the forecasts made will come to pass. This material does not constitute investment advice and is not intended as an endorsement of any specific investment or security. Information and opinions are derived from proprietary and non-proprietary sources. Sources may include Bloomberg, Morningstar, FactSet and Standard & Poors.
All investments carry some level of risk including the potential loss of principal invested. Indexes and/or benchmarks are unmanaged and cannot be invested in directly. Returns represent past performance, are not a guarantee of future performance and are not indicative of any specific investment. No investment strategy can guarantee a profit or protect against loss. Although stocks have historically outperformed bonds, they also have historically been more volatile. Investors should carefully consider their ability to invest during volatile periods in the market. The securities of small capitalization companies are subject to higher volatility than larger, more established companies and may be less liquid. With fixed income securities, such as bonds, interest rates and bond prices tend to move in opposite directions. When interest rates fall, bond prices typically rise and conversely when interest rates rise, bond prices typically fall. This also holds true for bond mutual funds. High yield bonds and bond funds that invest in high yield bonds present greater credit risk than investment grade bonds. Bond and bond fund investors should carefully consider risks such as: interest rate risk, credit risk, liquidity risk and inflation risk before investing in a particular bond or bond fund.
The Dow Jones Industrial Average Index® is a price-weighted average of 30 blue-chip stocks that are generally the leaders in their industry. It has been a widely followed indicator of the stock market since October 1, 1928.
Standard and Poor's 500 Index® (S&P 500®) is a capitalization-weighted index of 500 stocks. The index is designed to measure performance of the broad domestic economy through changes in the aggregate market value of 500 stocks representing all major industries.
Standard & Poor's offers sector indices on the S&P 500 based upon the Global Industry Classification Standard (GICS®). This standard is jointly maintained by Standard & Poor's and MSCI. Each stock is classified into one of 10 sectors, 24 industry groups, 67 industries and 147 sub-industries according to their largest source of revenue. Standard & Poor's and MSCI jointly determine all classifications. The 10 sectors are Consumer Discretionary, Consumer Staples, Energy, Financials, Health Care, Industrials, Information Technology, Materials, Telecommunication Services and Utilities.
The NASDAQ Composite Index® Stocks traded on the NASDAQ stock market are usually the smaller, more volatile corporations and include many start-up companies.
NASDAQ – National Association of Security Dealers Automated Quotations. The NASDAQ is a computer-operated system owned by the NASD that provides dealers with price quotations for over-the-counter stocks.
The 10-year Treasury Note Rate is the yield on U.S. Government-issued 10-year debt.
---
Support Local Journalism
---