"WIndows to the brain'
Carrie Click/Special to the Daily

Since the day she was born, Janie's parents have helped her put her brain to use. Now 4-years-old, she experiences a variety of activities in her young life, from play groups with friends to trips to new places with her family, as well as a couple days a week at a licensed child care provider's house where there's lots to do.
Johnny's life is different. Also 4-years-old, his parents hired a nanny for him. The nanny puts Johnny in front of the TV a lot while she talks to her friends on the phone or surfs the Internet. He doesn't get out much.
Janie is well on her way to developing a healthy brain, but Johnnie's in trouble. Simply put, young children need to "use it or lose it." Research shows that without a variety of stimulus, a young child's brain suffers.
---
---
At birth, a baby's brain contains 100 billion neurons, or roughly as many nerve cells as there are stars in the Milky Way.
Add to those neurons a trillion glial cells, the "glue" that holds brain activity together, and you've got a fertile brain, just waiting for stimulus.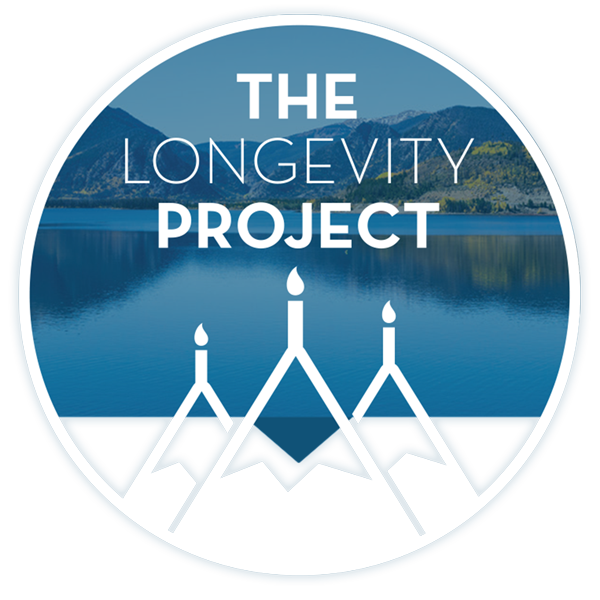 Participate in The Longevity Project
The Longevity Project is an annual campaign to help educate readers about what it takes to live a long, fulfilling life in our valley. This year Kevin shares his story of hope and celebration of life with his presentation Cracked, Not Broken as we explore the critical and relevant topic of mental health.
---
---
Shirley Ritter, of Kids First in Aspen, said children can have all the neurons and glial cells in the world, but without an active, interactive early childhood filled with a range of experiences, they may permanently miss the chance to develop their brains.
"Neuroscientists now say the brain's greatest growth spurt finishes out at around 10 years of age," Ritter said.
After that time, the brain actually starts shutting down nerve endings that haven't been tapped, using only those that have been affected by experience.
---
---
Ritter said that's why quality child care isn't just a service for working mothers or welfare moms, but is an essential component to forming a well-rounded young brain.
As important as college
Society as a whole is beginning to understand how critical it is for young children to have a variety of experiences. But priorities sometimes don't match.
For example, for many parents of newborn babies, it's often natural to automatically set up a fund for the child's college education. But ask those parents about their financial plans for funding early childhood education, and they're not as likely to have considered preschool as essential to their child's success in life.
"High-quality early childhood education is an investment," said Carolyn Reihe, director of the Rural Resort Region Consolidated Childcare Pilot, a state-funded resource agency based in Vail. "And sometimes, that investment is expensive. But early childhood education isn't expensive. It's priceless."
Reihe joins with other regional child education experts who believe in the importance of stimulating and engaging a child's brain early on.
"We've learned that one of the most critical developmental times in life is from birth to age 6," said Kathleen Forinash, director of Eagle County Health and Human Services in Eagle. "At no other time does a human's brain develop as quickly as it does during early childhood."
"Learning the process of learning"
But that doesn't mean 4-year-olds need to learn calculus or speak four languages. Quite the contrary.
Judy Milne is the director of Colorado Mountain College's Mini-College, a preschool program in Glenwood Springs. She said a good preschool program is one that doesn't push children into academic areas they're not ready for. Instead, Milne supports programs that help young children grow socially and emotionally.
"Preschool-aged children are learning to socialize," Milne said. "They're learning the process of learning. They're developing their own interests, and their own questions. That's why these years are so invaluable in a child's development."
Milne favors preschool programs that are child-directed – that is, that allow children to discover things for themselves rather than teacher-directed programs where instructors feed information to their young charges.
"It's so much more valuable," she said of allowing children to interact and question on their own. "It's almost as if children design their own program. It allows them to take risks, with someone always standing by for them. When they learn this way, they learn naturally, and they don't attempt things they cannot do."
Lucinda Burns, executive director of Early Childhood Options, a referral agency in Dillon, agrees.
"Really good early childhood programs help raise healthy, competent, well-balanced children," Burns said, "Strict academics aren't the focus of these programs."
Windows to the brain
Julie Knowles has seen the results of early childhood education from both sides, as a former first and second grade teacher, and now, as the lead early childhood specialist at Garfield School District Re-2.
"Research has shown that there are windows to the brain – specific times in a young child's life that the brain literally grows itself when it is stimulated," she said.
The opposite can hold true, too. Knowles said studies show that the brains of very young children who have suffered severe trauma can actually shrink.
One study, Knowles said, of a previously healthy 3-year-old who had been locked in a cage for an extended time period had a brain one third the size of a normal 3-year-old.
"The brain can then stay that way," Knowles said. "The brain is an amazing organ. It's the only organ that's not fully developed at birth."
Knowles said what's most important for full brain development in young children is consistent care and a wide exposure to the world around them.
---
Support Local Journalism
---